George Cheetham
Alternative
Next big thing
Acoustic
Singer-songwriter
Folk
Rock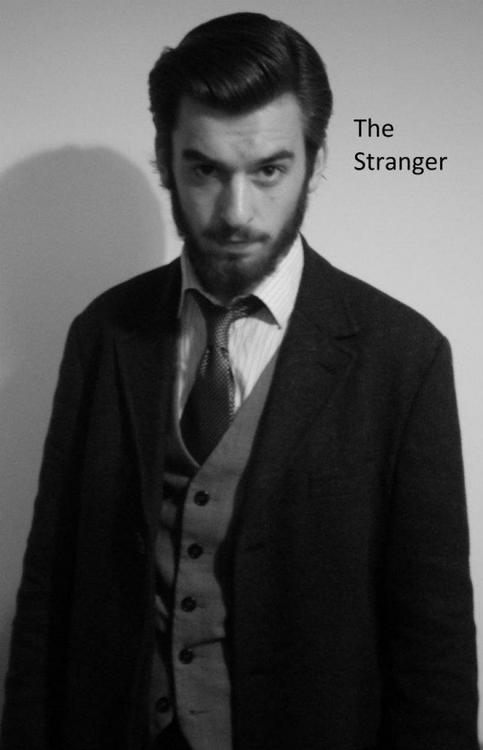 NEW SONG TO BE OFFICIALLY RELEASED NEXT MONTH - WHEN YOU'RE NOT THERE (SEE BELOW). WWW.GEORGECHEETHAM.COM "...extremely good. Clearly very talented with massive potential!" - Tom Clarke (The Enemy) 2012
NEW SONG TO BE OFFICIALLY RELEASED NEXT MONTH - WHEN YOU'RE NOT THERE (SEE BELOW).
WWW.GEORGECHEETHAM.COM
"...extremely good. Clearly very talented with massive potential!" - Tom Clarke (The Enemy) 2012
George sings with smooth, assured vocals over pre looped bass and percussion created solely from he's acoustic. The woody, double bass tones and slight distortion on his guitar create new dynamics to what could be defined as Contemporary Folk. He interprets all of his story driven songs and words with passion and sincerity, ranging from brooding, at times hypnotic loops to more acoustic filled arrangements within his sets.
Very much influenced by the British music scene and his rural upbringing in Norfolk (UK), he takes his inspirations from the likes of John Martyn, the Streets, Massive Attack and Morcheeba. Although, at times his style has been associated with the music from 'The Eagles' and other American rock bands of the late 60's and 70's.
The sound he creates is very much his own and he will continue to adapt and expand on his songwriting and new performance techniques. He is currently headlining and supporting regularly to the towns and cities of East Anglia and beyond and hopes to venture into the touring and festival scene in the near future.
www.youtube.com/GCheethamwww.facebook.com/GJNOCheetham
Thank you for all your support.GC
"George brings out every feeling in a really good performance."
— Sophie Little (BBC Intro Norfolk) 2013
"An extremely talented and likable chap, his performance was fascinating to watch and to hear. Another with haunting and thoughtful lyrics he sang and played guitar, making use of pedals..."
- Richard Shashamane (Norwich Live Music Photos) 2013
"George is something of a Jurnets favourite these days. Whether he is building delicate loop patterns or just fingerpicking over his satin tones, George is always an excellent performer, winning over new admirers every time."
- Chad Mason (Lecturer/Musician) 2013
Visit my video's and more on my Youtube page: www.youtube.co.uk/GCheetham Out of Love: https://soundcloud.com/georgecheetham/out-of-love-live Before the Morning After: https://soundcloud.com/georgecheetham/beforethemorningafter Wasn't Worth Watching: