Win tickets to Red Rooster Festival!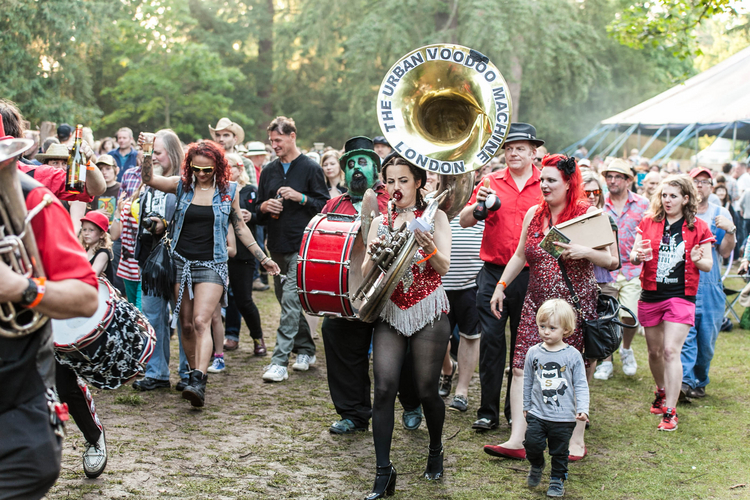 1-3 June, Euston Hall, Suffolk
Why slap my thigh and call me Betsy! Red Rooster's back, championing the very best in RnB, Americana, Blues, Soul, Roots and Country. Get a true taste of the Deep South's tunes, grub and culture. Located in the beautiful surrounding park and woodlands of Euston Hall in Suffolk, Red Rooster attracts music fans and families, creating an enchanting, laidback, non-pretentious, easy atmosphere, where families can enjoy lip-smacking authentic ribs and soul food by a campfire under the stars, or your whole kit and caboodle can get down and dirty to the raucous sounds radiating from the woodland's main stage venue.
There's croquet, and paddling, and dancing, and beautiful grounds to explore. With a weekend camping ticket priced at just £55, and kids going free, what's not to love?
Find out more at redrooster.org.uk
Check out the line up so far, with many more to be announced..
NICK LOWE - JD MCPHERSON - NICK WATERHOUSE - BARRENCE WHITFIELD & THE SAVAGES - DANNY & THE CHAMPIONS OF THE WORLD - GUADALUPE PLATA - CALE TYSON – BIG SANDY & HIS FLY-RITE BOYS - CC SMUGGLERS - KING SALAMI & THE CUMBERLAND THREE - THE ROCKINGBIRDS - THE ALAN TYLER SHOW – MY DARLING CLEMENTINE - DANNI NICHOLLS – GREAT SEA GOSPEL - THE WANDERING HEARTS - THE HANGING STARS - SASHA ADAMCZEWSKI - DJ78 - KENTUCKY COW TIPPERS – HOT ROCK PILGRIMS
To be in with a chance of winning a pair of weekend camping tickets (kids go free), just answer the following question correctly before the end of April..
Competition closes 15th May
---
Simply answer the following question, and give us your name and email address and you'll be in it to win it.
Question
What genre of music would you NOT expect to hear at Red Rooster?