Edgelarks - Edgelarks
20/06/18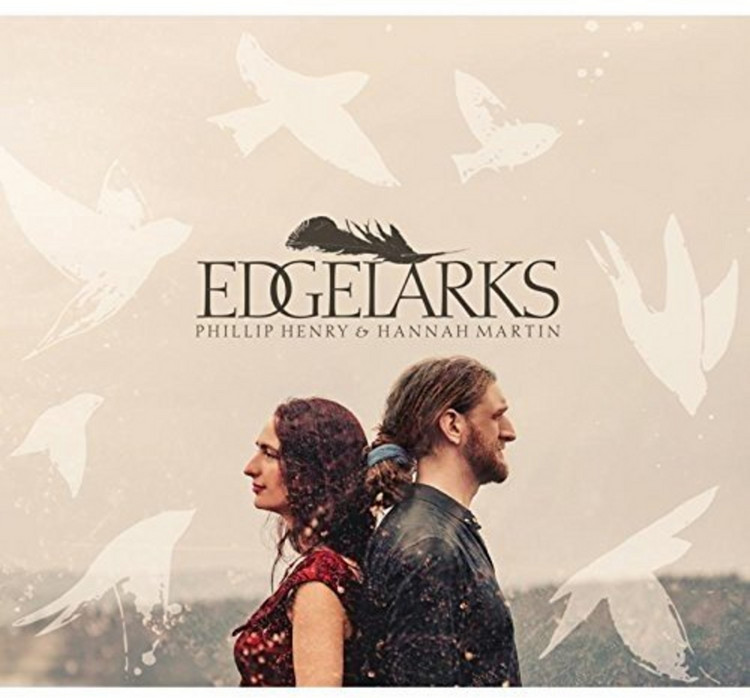 Award winning folk duo Philip Henry and Hannah Martin return with a new name and a beautifully crafted new album. Edgelarks is allegedly a term that refers to those who fly around the periphery, but without ever landing or settling. And as the album progresses a theme begins to emerge, one of transience, or of being on the point of change.
Some stories are traditional, like Landlocked, the tale of Exmouth fish seller Nancy Perriam who wishes she were still at sea with her late husband. Others are of this age, with Borders describing the plight of Afghan refugees attempting to reach Germany, and Yarl's Wood reporting on alleged violence against women at a UK immigration removal centre. Signposts was written on the other side of the world, but reminds of how we are all still connected.
Edgelarks also features John Elliott on percussion and keys, Lukas Drinkwater on bass, and Niall Robinson on tabla. Together with the slide guitars, dobros, fiddles, banjos and even shruti box and chatturangui, this album delivers folk music with a global edge, and twelve tracks on which to contemplate and reflect on the state of our current lives.
8/10