Pavel Kolesnikov at the John Innes Centre
19/07/21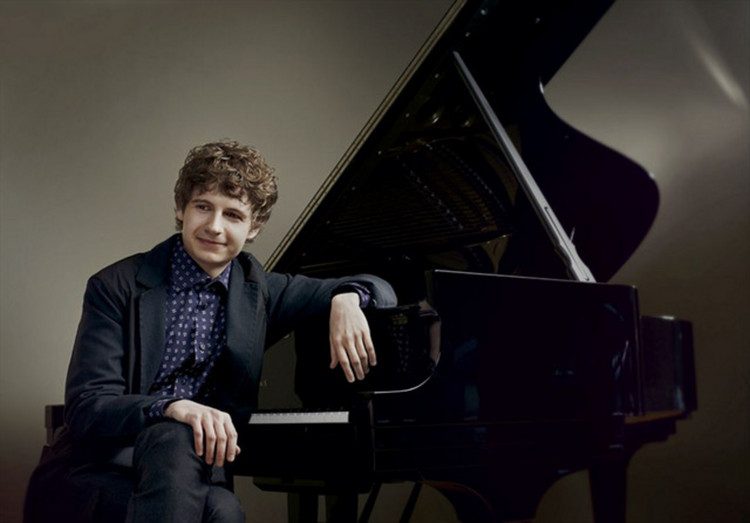 Norwich Chamber Music's brief series of concerts at the John Innes Centre drew to a close this weekend, with PavelKolesnikov's performance of a selection of works by Chopin and Mozart. It has been a remarkably varied (and dare I say brave) season, with the organisation's steely determination to bring music to the city in these darkest of times at the forefront of their thinking. Having already attended big ticket events with Steven Isserlis and Paul Lewis, I confess this week's concert was quite a departure for me. Kolesnikov is not a performer I am familiar with, and while the discernment of the organisation was enough to convince me we were in for something special, I didn't otherwise know what to expect.
The programme was divided into three sections. First, a pair of Chopin's signature Mazurka rubbed shoulders with a nocturne, waltz and a ballade. Chopin made the mazurka and the nocturne his own – he is surely the composer you first think of when the terms are used. Notionally based on Polish dance music, they are – much like the waltz also presented –famously not for dancing to. Perhaps sensing Chopin's instruction, Kolesnikov not only indulged in a little last minute re-sequencing of the works presented, he also took the bold decision to let one piece run into the next, so that as a whole works felt more like movements in an improbablequintet rather than individual pieces.
Pavel Kolesnikov played this selection beautifully, with clear articulation and a lightless of touch that at times seemed otherworldly. Chopin may not have the grandeur of Beethoven or the details of Bach, but on one of the hottest days of the year, this was like a cooling spritzer for the ears. His performance was crisp, sensitive, and dotted with small bursts of energy. The haunting refrain of Mazurka in C sharp Minor, Op. 63, No. 3 morphed effortlessly into the showmanship of Waltz in A flat Op.42, while the elegiac Mazurka in A minor Op. 17 No. 4 gave way to the rare emotion and drama of Nocturne in C sharp Minot Op. 27 No 1. Best of all, despite being infuriatingly unresolved, was the jaunty whimsy of Ballade no.3 in a Flat op.47. Theseexquisite short pieces are like diary jottings. Fun, almost inconsequential, and a perfect showcase for Kolesnikov's deft piano playing.
Mozart's unusually turbulent Sonata in A minor K310 provided a welcome sorbet from all that Chopin, and was played with assured skill, but I wonder whether Kolesnikovhad his mind on what was to come. It seemed to me an individual stamp on this key Mozart work eluded him.
The concert closed on another Nocturne, this time in E Op. 62 No. 2. Seductive and dreamy, this felt like Kolesnikov on firmer, surer ground, but even here I wonder if we were at least in part being softened up for the altogether more challenging Polonaise-fantasy in a flat major op. 61. In hindsight, I felt we had been leading here from the outset – there was something about his focus and determination throughout that suggested as much. If was as if hisextraordinarily dexterous fingers had been limbering up all evening for this last hurrah. It was, of course, Chopin's swansong too. Completed a few years before his death, this was not only his last polonaise, but also the last piano piece of any great scale. Complex to the point of contrary, this was challenging stuff, and I confess there were times when he lost me. Nonetheless, if you're going to test your presumptions about a composer, then why not do so while listening to the work performed as its best.
Kolesnikov remained enigmatically silent throughout the concern - a man of fewer words it would be hard to imagine – so while his undisclosed encore was, I am confident, Chopin,I am afraid I couldn't tell you the exact piece of music that brought this superb series of concerts to a close. I can say that the series was a triumphant success, and a testament to what can be achieved in adversity.