Shashamané Recommends... Lisa Redford and Galli
Warwick Street Social
15/10/19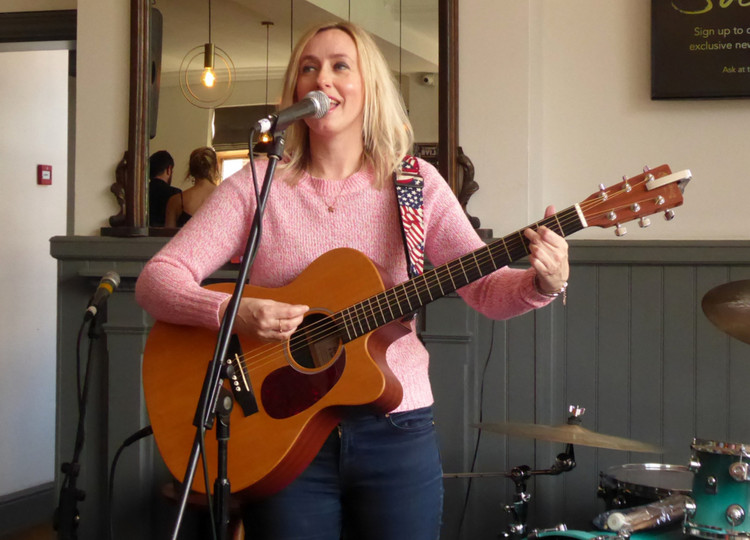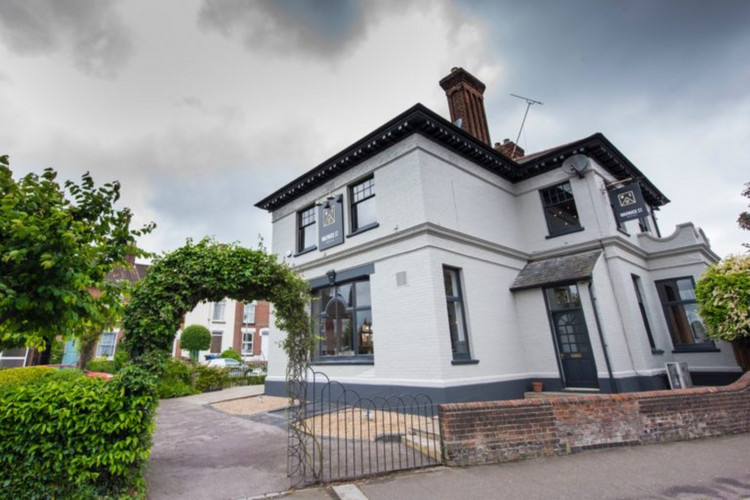 When you find that renowned Norwich music photographer, blogger and reviewer Richard Shashamané has agreed to curate a Saturday afternoon of live music you immediately think to check your diary. When you learn that he has selected well-known singer songwriter Lisa Redford and new alternative jazz-rock trio Galli to perform at Warwick Street Social, then you put all other plans on hold, and head into the heart of the Golden Triangle in search of both liquid refreshment and musical edification.

And what a lovely venue this is – today we are indoors in the spacious and comfortable bar area, and whilst the weather outside tries to make up its mind what to do, we settle down for a beer and a couple of hours detached from the hustle and bustle of the city centre.

First on the bill is Lisa Redford who, as well as having released several albums and EP's, has also recorded live sessions for Bob Harris, and appeared at numerous festivals including C2C Country to Country, Latitude and Folk East. I have seen her perform both at Norwich Arts Centre and on the main stage at Norwich Open, so it is a real treat to enjoy her music live in such a delightful and intimate setting. Accompanying herself on acoustic guitar, her self-penned songs are delivered with a voice that remains true and offers both strength and sensitivity. Starting off with Music And The Mountains, from her Another Place and Time EP, she mixes a selection of album tracks with songs from her latest EP, Edge of Love, giving us a chance to hear some of the newer material as well as enjoy older favourites. The set ends with a cover of Girl Goin' Nowhere, the Ashley McBryde song that features in the new, highly acclaimed, film Wild Rose. Lisa Redford officially launches Edge of Love at the Louis Marchesi on May 9th.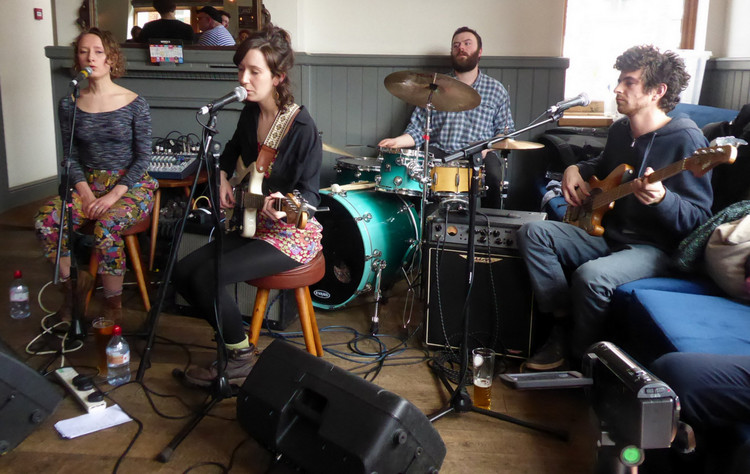 Anyone who follows the Norwich music scene will appreciate that Galli is what should probably be referred to as a local 'supergroup'. It features Ash Woolnough (Solko, Hank) on bass, Georgia King (The Piratones) on vocals and guitar, and Alex Elliott (Organisms) on drums. With a single, Sabika, already released, and a debut EP due later in May, this was an opportunity to see how these three musicians' shared influences have come together to create a dynamic rhythmic fusion of jazz, soul and folk-rock. The resultant sound is startlingly beautiful, rhythmically complex, and yet at times almost spiritual in tone. Song titles such as Chrysalis, Slug, and Whittle Away suggest an affinity with nature and a rejection of superficiality. Georgia sings to her own electric guitar accompaniment whilst Alex's drumming, even when playing with brushes, possesses an integral punchiness onto which Ash layers his tempered basslines. This allows Georgia's ethereal voice to find its own space and level, and with a frisson that has the goosebumps working overtime. In the second half she is joined by Cecily Eno, and the harmonies that follow are nothing short of spellbinding. For a band with so few gigs under their belt, Galli are emerging as something indeed rather special.

Catch them next at Norwich Arts Centre on April 25th(with Maya Law and Dlore), at Bermuda Bobs on May 16th, or supporting Mammal Hands at Epic Studios on May 17th. And prepare to be both enchanted and enthralled.

And if you find yourself in the city on any Saturday afternoon between 2-4pm, in need of refreshment and some live music, you can always join the Warwick Street Social. (Other pubs and bars are available)