Addison's Uncle
Acoustic
Folk
Next big thing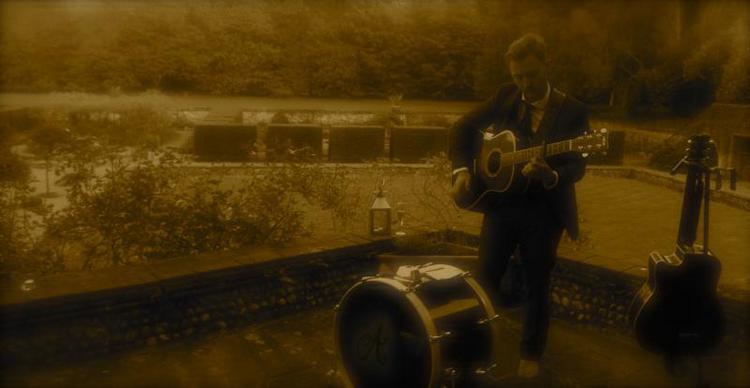 'Stampy' English Folk Ensemble; combining original, local story telling, with vocal harmonies, guitars, fiddle, mandolin, ukulele, bass www.addisonsuncle.co.uk
Addison's Uncle are a 'stampy' English Folk band based in Norfolk. Since finding out about becoming an Uncle, singer-songwriter Philip Pearson has been writing his 21st century folk story; telling honest, personal stories of family, friends, childhood, home and his native Norfolk coastline.
Accompaniment comes in the form of an ever growing array of talented and patient musicians; with Philip singing, strumming and kicking, Georgia Shackleton on fiddle and vocals, Aaren Bennett on guitar & vocals, Nic Zuppardi on mandolin, James Maas on Ukulele & Joe Hartley on Bass.
Debut album due for release soon along with a single, music video and live DVD, keep posted for releases and catch us performing throughout East Anglia!
"Addisons Uncle. A must for fans of lyrical songwriters." Richard Penguin - Future Radio, Norwich
"I am more and more impressed with this band every time I see them, they are quite unique, the sound is folky and quite 'Norwich'." Norwich Blog
"Addison's Uncle are amazing. Everybody in this collective compliment each other so well." Jason Burgess, Play The Music.
"We first met this talented chap at one of our open mic events and he blew us away. We love his acoustic story based songs that are filled with honnesty and humour. A proper Star." GetontheSoapbox Promotions
"The folk-lore of Norwich..." Stacked Promotions
"One of the finest lyrical songwriters in the area..." Lee Vann
After the sell out limited release 1st Album 'The A to Z of...Addison's Uncle', all of the original recordings are now available to download for FREE at soundcloud.com/addisonsuncle!
Individual song links
Shoot the Bear - http://soundcloud.com/addisonsuncle/shoot-the-bear
Pantomime - http://soundcloud.com/addisonsuncle/pantomime
Lost at Sea - http://soundcloud.com/addisonsuncle/lost-at-sea
Uncommon Ground - http://soundcloud.com/addisonsuncle/uncommon-ground
Daisy's Song - http://soundcloud.com/addisonsuncle/daisys-song
Fallen Wood - http://soundcloud.com/addisonsuncle/fallen-wood
You're welcome x