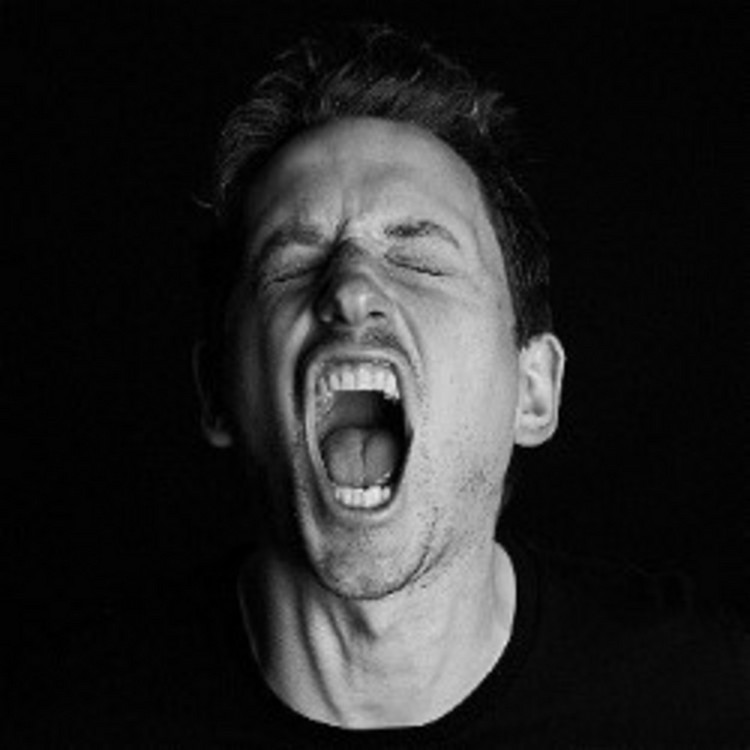 John Robins in Howl
Thursday, September 14th 2023
The promise of a five-star hit at Edinburgh is no guarantee of a good night out - the unique bubble of the Fringe can distort and filter perception - but this was one of most extraordinary, and genuinely unique, stand up shows I can recall seeing.
Read full Article >
---
---
Garrett Millerick
Monday, April 24th 2023
Sex, Tries and Videotape
Wednesday, March 15th 2023
Parenting Hell Live: Work in Progress
Thursday, March 2nd 2023
LUKE WRIGHT'S THE REMAINS OF LOGAN DANKWORTH
Monday, February 27th 2023
A brilliant, at times astonishing, performance from East Anglia's very own alternative Poet Laureate.
Flat & The Curves
Sunday, February 26th 2023
Even as an ageing single male, Flat & The Curves provided me with to be one of my funniest Saturday nights ever. Out of those that I can still remember, of course.
Paul Foot - Malcolm Head
Sunday, February 12th 2023
Catherine Cohen
Friday, February 3rd 2023
She Go Looks Out From Behind 2022
Saturday, January 14th 2023
Sh*t Actually
Wednesday, December 21st 2022
Sara Pascoe – Success Story
Tuesday, November 15th 2022
Holt? Who goes There?
Sunday, August 7th 2022
If you have never seen The Nimmo Twins, then you better be bloody quick. Their run of shows at Norwich Theatre Playhouse sold out yonks ago. If you are quick, you might be lucky as they are doing a one-night-only show at Norwich Theatre Royal on August 23rd. If not, just "keep on troshin".
Mark Thomas – Black and White
Thursday, June 30th 2022
Tornado and Snowflake: Stewart Lee
Sunday, January 16th 2022
'A Load of Old Squit – The Best of the Nimmo Twins'
Sunday, January 9th 2022
Jonathan Pie: Fake News (Corona Remix)
Thursday, November 4th 2021
Mark Steel
Sunday, August 8th 2021
Police Cops - Badass
Friday, July 30th 2021
Russell Kane
Monday, July 12th 2021
Geoff Norcott
Thursday, February 6th 2020
John Shuttleworth's Back
Tuesday, February 4th 2020
Graham Fellows discusses his new show, John Shuttleworth's Back
Sunday, December 15th 2019
"Sometimes I have to check myself and think whether John would really say something. I worry that John might be a Daily Mail reader who supports Brexit – I don't think he is, but sometimes it's tricky to come down one side or the other..."
My Kind of Michael
Thursday, September 19th 2019
an evening of knockabout fun with a charming host that was warm and inclusive, but how frustrating that, with a just a little more work and attention to detail, we could have had so much more.
Edinburgh Fringe Some Acts coming to Norwich
Saturday, August 24th 2019
Rowan from The Playhouse went to spot for talent, see what she picked to come to The Playhouse
Al Murray - Pub Landlord
Monday, June 17th 2019
Al Murray - Pub Landlord
Monday, June 17th 2019
LOL Comedy - Ladies Night
Friday, March 8th 2019
LOL at the Rose Tavern- Ladies Night!
Lost Voice Guy
Wednesday, February 6th 2019
His opening salvo is a warning that if I don't laugh at the disabled guy I will go to hell
Rich Hall
Monday, November 5th 2018
Britain On Film: Black Britain
Saturday, October 13th 2018
Mark Watson: The Infinite Show
Tuesday, October 2nd 2018
Sara Pascoe
Saturday, August 4th 2018
Women Of The World Festival
Friday, May 4th 2018
Stewart Lee
Sunday, March 25th 2018
Andrew O'Neill's History of Heavy Metal
Monday, February 12th 2018
Mark Thomas: Showtime From The Frontline
Friday, February 9th 2018
BUG Norwich 17
Monday, June 26th 2017