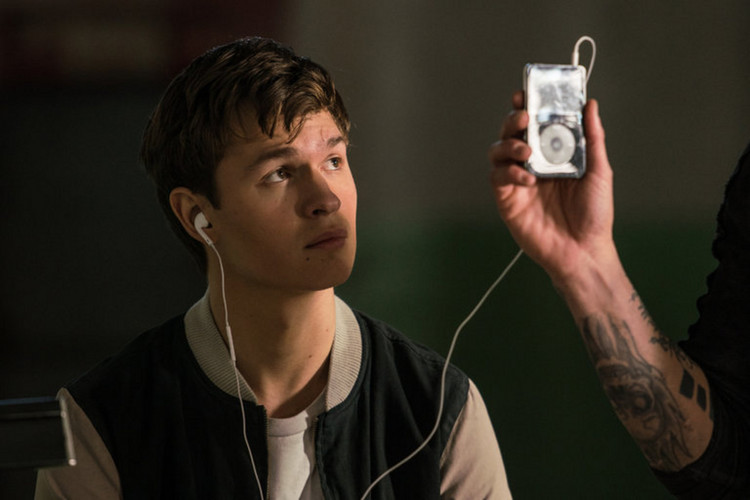 ---
---
Sing
Monday, April 24th 2017
Rogue One: A Star Wars Story
Thursday, March 23rd 2017
Arrival
Thursday, February 23rd 2017
Miss Peregrine's Home For Peculiar Children
Friday, January 27th 2017
January DVD's
Wednesday, December 21st 2016
Kubo And The Two Strings
Wednesday, December 21st 2016
Suicide Squad
Monday, November 28th 2016
Star Trek : Beyond
Wednesday, October 26th 2016
X-Men: Apocalypse
Friday, September 23rd 2016
The Nice Guys
Tuesday, August 23rd 2016
Eddie The Eagle
Thursday, July 21st 2016
London Has Fallen
Wednesday, June 29th 2016
Don't let it into your home.
Deadpool
Wednesday, May 25th 2016
C'est l'adore.
The Danish Girl
Tuesday, April 26th 2016
In short, The Danish Girl doesn't have any balls.
Star Wars : The Force Awakens
Tuesday, March 22nd 2016
Han is dead. Shut up.
Spectre
Friday, January 29th 2016
Spectre verges on the stupid
Straight Outta Compton
Monday, December 21st 2015
A very fine film.
Pixels
Thursday, November 26th 2015
It fails on every level.
Inside Out
Wednesday, October 28th 2015
A bona fide masterpiece
Mad Max: Fury Road
Tuesday, September 29th 2015
The kids'll LAV IT!
Pitch Perfect II
Friday, August 21st 2015
Wilfully stupid instead of just stupid
The Spongebob Movie - A Sponge Out Of Water
Tuesday, July 28th 2015
There's also a cock-nosed fella and a squirrel with tits. And all this happens underwater.
Chappie
Monday, July 13th 2015
The overall effect is a mess of a film
Fifty Shades of Grey
Friday, May 29th 2015
Bum-gravy.
Birdman
Monday, April 27th 2015
It's delicious
Exodus: Gods and Kings
Friday, March 27th 2015
"Exodus…" is impressive, but it didn't move me.
The Imitation Game
Monday, March 2nd 2015
It's certainly not bad.
Gone Girl
Thursday, January 29th 2015
Gone Girl is a damn fine film
The Equalizer
Wednesday, December 17th 2014
This, then, is a very graphic Equalizer.
Before I go to sleep
Thursday, November 27th 2014
Flawed but thoroughly enjoyable
X-Men: Days of Future Past
Thursday, November 20th 2014
It was cool and very action-y.
Edge of Tomorrow
Thursday, November 20th 2014
Some of the dialogue is laugh-out-loud, face-slapping twattery
The Amazing Spiderman 2
Thursday, November 20th 2014
If you liked the first several, you'll like this one.
Noah // DVD Review
Wednesday, July 2nd 2014
Here we go again. Yet ANOTHER superhero film.
12 Years A Slave // Review
Monday, April 28th 2014
Thanks Hollywood! You've solved racism. Again. Now do war and we can all go home.
American Hustle // DVD Review
Thursday, April 17th 2014
It may have lost the awards-season race to more serious or spectacular runners, but American Hustle is my favourite film of the year so far.