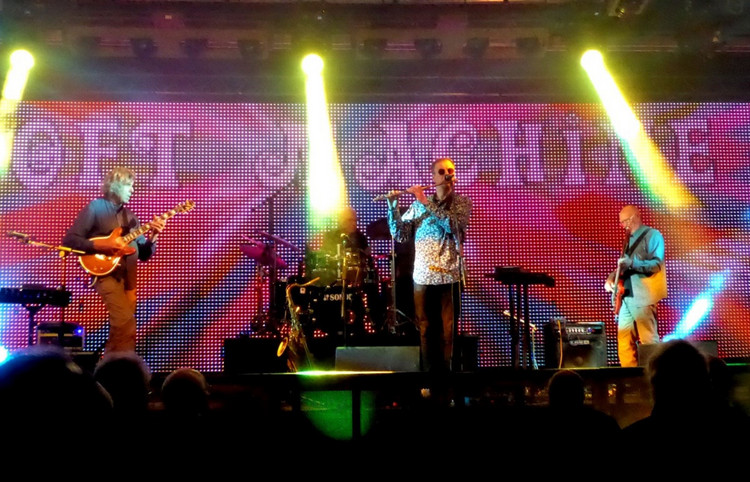 Soft Machine
Three of the present line-up, guitarist John Etheridge, drummer John Marshall and bass player Roy Babbington, were simultaneous members of the Machine during the mid 70's. Between them they have clocked up 59 years' service. Saxophonist, flautist and keyboard player Theo Travis, the relative 'newcomer' to the band, has been in the line-up for twelve years. By now he would be considered a veteran in any other outfit. And the release this year of Hidden Details, the band's eleventh studio album, has been showered with praise from publications as diverse as The Times, The Wire and London Jazz News.
Read full Article >
The Damned
Two things gave this year's tour an extra edge of anticipation – firstly they are promoting their first new album in 10 years Evil Spirits, and secondly bassist Paul Gray has re-joined the band, having initially spent three successful years with them starting in 1980.
Camille O'Sullivan
Deacon Blue
The band are currently on a celebratory tour of the UK, and Sunday night at the Theatre Royal was their first visit to Norwich since playing here in 2013.
Dr. Feelgood + British Blues Foundation