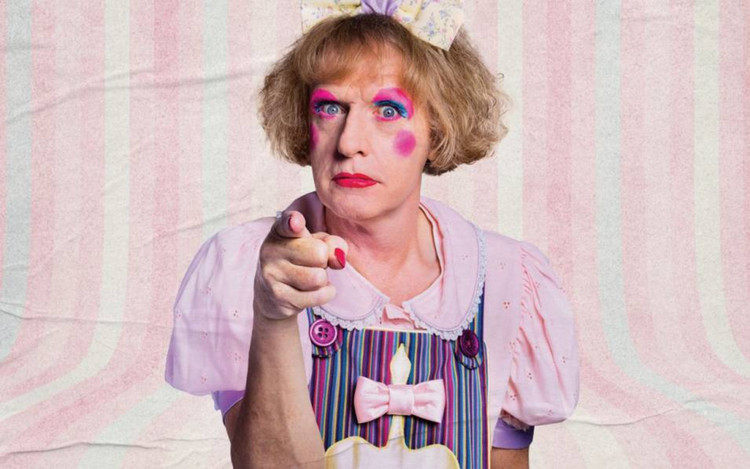 Grayson Perry - A Show About You
Despite ambitions to be the enfant terrible of British art when he won the Turner Prize in 2003, Grayson Perry is officially a National Treasure. His recent reinvention as an investigative explorer of countercultures and communities, albeit in his civvies, offered a clue as what to expect from his live show. What I didn't expect was for him to break into full throated song.
Read full Article >
John Cooper Clarke and Luke Wright
The King and I
In these days of real horror and turmoil around the world, perhaps an occasional dose of Rodgers and Hammerstein's theatrical escapism is no bad thing.
The Good Enough Mums Club
The theatrical experience is witty and well-paced, with a tone that lies somewhere between 'Six' and 'Fascinating Aida'.
Noises Off
First staged forty years ago, Michael Frayn's Noises Off continues to be performed all over the world, and continues to have audiences howling with laughter. With Norwich only its third outing, I got the sense the cast had not yet entirely settled into their roles, but for most part this was a thoroughly entertaining, and mercilessly funny, night at the theatre.