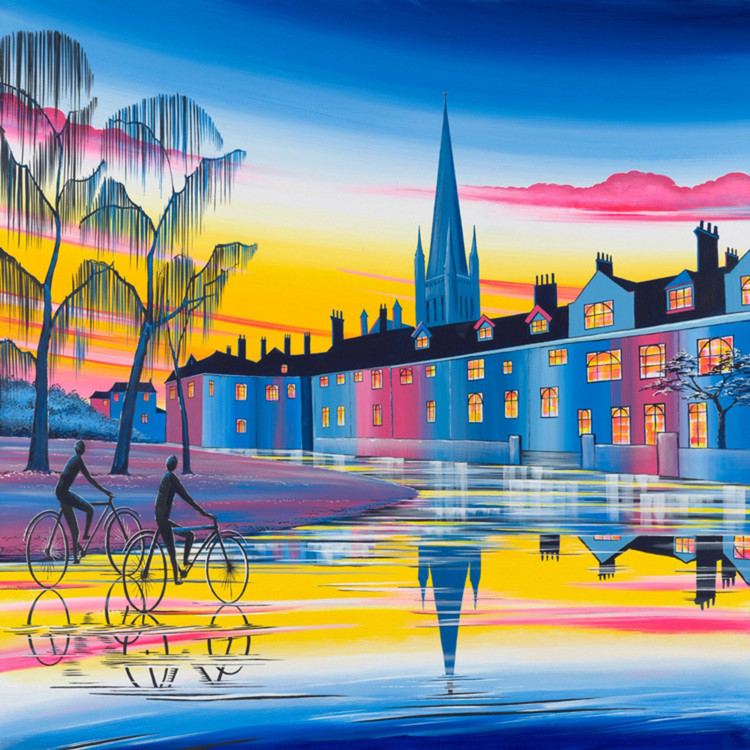 Artwork for Lockdown
Tuesday, May 5th 2020
Enjoy the simple things that surround us everyday
Read full Article >
---
---
We Came Here To Conquer
Monday, October 2nd 2017
NUA MA Degree Show 2017
Monday, September 4th 2017
In Quotes
Thursday, August 31st 2017
UNA Gallery - Light And Space
Monday, August 21st 2017
Hans-Peter Feldmann
Monday, July 10th 2017
Klanghaus - 800 Breaths
Tuesday, July 4th 2017
NUA Graduate Show
Monday, June 26th 2017
We Did Our Best
Wednesday, June 21st 2017
The Bishop's Art Prize
Wednesday, June 14th 2017
Rana Begum
Tuesday, May 30th 2017
Off The Press Collective: PAPERBACK
Thursday, May 11th 2017
Open Studios Taster Exhibition
Tuesday, April 25th 2017
Mutator
Sunday, November 20th 2016
Elizabeth Isley
Wednesday, November 2nd 2016
Fiji: Art and Life in the Pacifics
Monday, October 17th 2016
Performing No Thingness
Tuesday, September 27th 2016
45rpm @ Moosey Art
Thursday, August 25th 2016
A fun show full of cartoon character delight
45rpm
Thursday, August 25th 2016
NUA degree show
Sunday, June 5th 2016
No one can ever be disappointed when they go along to this.
Interview with Marcia X
Friday, March 25th 2016
"I've learned so much through art"
Interview - Asia Alfasi
Friday, February 19th 2016
"I daresay we're almost entering a golden age!"
Interview with Carl Cashman
Saturday, January 30th 2016
"It is definitely a solitary existence"
Interview with Poppy Jackson
Saturday, January 30th 2016
"I don't regret anything!"
Interview with Matt Mackman
Tuesday, January 5th 2016
Beauty and decay. Life and death. Light and dark.
Pali Erz @ Moosey Art
Monday, December 7th 2015
Full of proud, bold and punchy pieces
Eyebrow Arts @ NAC
Thursday, December 3rd 2015
Laughter and delight.
Owen Bannister: A Tribute
Thursday, November 19th 2015
An emotional and very successful celebration of Owen
Harold Offeh
Wednesday, November 11th 2015
"It's very difficult to work in isolation"
Anmar Mirza @ Moosey Art
Monday, November 9th 2015
Juxtaposition of bold vivid colour and crisp black and white illustration
Beastly Machines
Tuesday, November 3rd 2015
You are greeted with the sounds of churning clogs and gasping steam pumps.