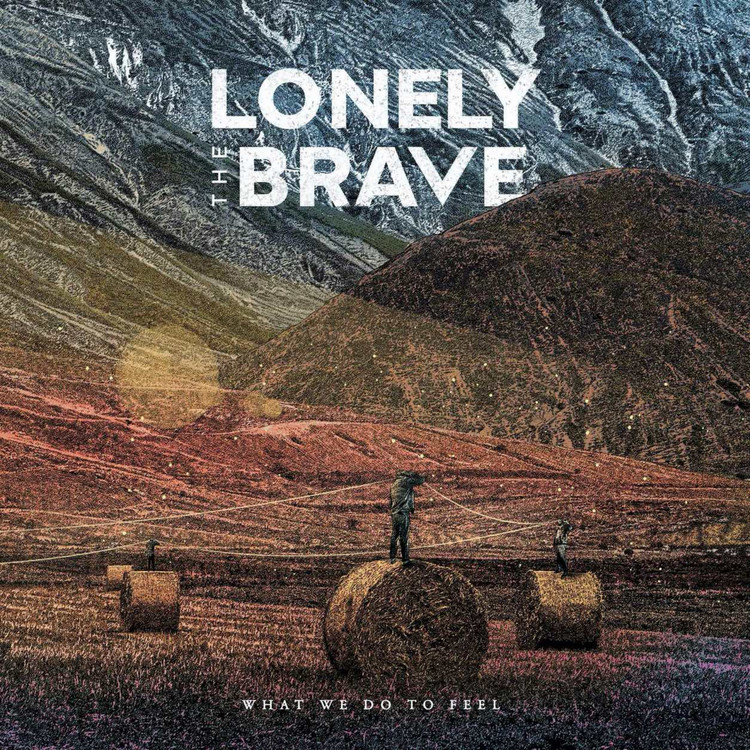 ---
---
The Rabbitts - Love
Thursday, June 29th 2023
Maisie Peters - The Good Witch
Friday, June 23rd 2023
Floral Image - So Synthesised
Monday, June 12th 2023
Samia Malik - Songs to Heal & Empower
Saturday, June 3rd 2023
Noel Gallagher's High Flying Birds - Council Skies
Tuesday, May 30th 2023
DESIRE MAREA – ON THE ROMANCE OF BEING
Thursday, April 27th 2023
A true work of art that has left Pavlis gobsmacked.
Morganway - Back to Zero
Thursday, April 27th 2023
BENEFITS – NAILS
Monday, March 27th 2023
Abrasive, visceral, eloquent and poetic protest noise for the 2020s.
GINA BIRCH – I PLAY MY BASS LOUD
Monday, March 27th 2023
Damned good stuff on the post-punk legend's debut solo album
DMA's - How Many Dreams?
Thursday, March 23rd 2023
DMA'S have drawn on a wider palette of influences and sounds than ever before to make a wonderful record, it is an album full of joy, emotion and party anthems.
The Higsons – Run Me Down
Friday, March 10th 2023
Hundred Reasons – Glorious Sunset
Friday, February 24th 2023
Impressed or what? Read on .....
Unthank Smith - Nowhere and Everywhere
Wednesday, February 22nd 2023
Inhaler - Cuts & Bruises
Wednesday, February 15th 2023
Mary Elizabeth Remington - 'In Embudo'
Tuesday, February 14th 2023
The Vagaband - Beautiful World
Monday, February 13th 2023
This is the best Vagaband album yet, and marks the band's progression into brave new territory, but whilst remaining true to their roots.
U.S. Girls - Bless This Mess
Sunday, February 5th 2023
Rozi Plain - Prize
Wednesday, January 11th 2023
Nuria Graham - Cyclamen
Monday, January 9th 2023
Strings, bassoon, harp, double bass, flute and saxophones all contribute to this effusive concoction of folk fable, premonitory dreams and messages from nature. An early contender for my Album of the Year?
Best of 2022
Sunday, December 18th 2022
Our volunteer writers and photographers are STARS. Not only do they trudge along to all kinds of shows and gigs in Norwich, they also take the time to write reviews and take photos so y'all can pretend you were there. You can check out all our gig and new album reviews on our website, www.outlineonline.co.uk. Here are some of their personal picks on music and more in the year of 2022!
Nic Norton & Alice Morrell - Killing Time
Friday, December 2nd 2022
Other Half - Soft Action
Thursday, December 1st 2022
FUCKWOLF - GOODBYE ASSHOLE
Thursday, December 1st 2022
The Pretty Reckless - Other Worlds
Wednesday, November 2nd 2022
...there's a lovely, warm feel to the record and it offers you a great look into the band and their influences. It's a very clever move.
October Drift - I Don't Belong Anywhere
Sunday, October 23rd 2022
BONNIE TRASH – MALOCCHIO
Thursday, October 20th 2022
Perfect for Halloween but a damnably fine listen at any time.
Bush - Art of Survival
Thursday, October 13th 2022
Alexander Carson - The Idiot
Wednesday, October 5th 2022
OFF! - FREE LSD
Tuesday, September 27th 2022
Hardcore supergroup delivers a corking jazzcore OST that works as a standalone album.
Editors- EBM
Thursday, September 22nd 2022
A band who have never stood still creatively, EBM is a breathlessly heavy step up and Editors' most leftfield material yet
Courtney Marie Andrews - Loose Future
Thursday, September 15th 2022
KING BUFFALO - REGENERATOR
Wednesday, September 14th 2022
Decent if unremarkable album for those that like their prog a little on the heavy side 
The Unthanks - Sorrows Away
Wednesday, September 14th 2022
Man the Lifeboats - Soul of Albion
Thursday, September 8th 2022
'Soul of Albion' is an album unafraid to reflect on the state of the nation, and yet still manages to convey the band's love of a good time and a drink
Dry Cleaning - Stumpwork
Thursday, September 8th 2022
.....just read the review
Goo Goo Dolls - Chaos in Bloom
Tuesday, August 30th 2022
A great album from start to finish – every song on it could justifiably argue a case for inclusion on a GGD 'Best Of'' compilation