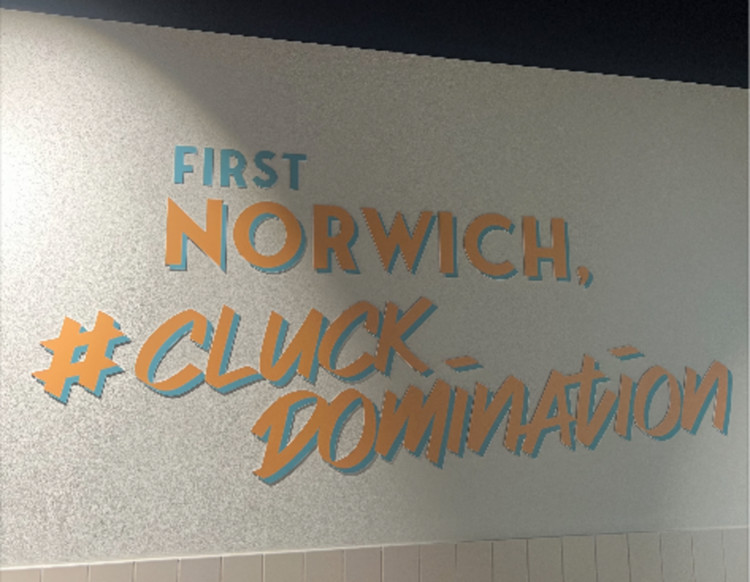 ---
---
Blue's Kitchen @ The Rosebery
Tuesday, September 7th 2021
Blue's kitchen made their name with their impressive lockdown takeaways, now this was my chance to go out, into the real world, and try it ........
Two Magpies
Friday, May 28th 2021
The two magpies does simple well. A deceptively difficult feat which they manage effortlessly.
Layloui's Cookies
Friday, November 13th 2020
The cookies were hand delivered in a ribbon-wrapped box that had a nice cookie smell about it. ........These cookies would make a fantastic gift for someone or a really nice treat for yourself.
Gyre & Gimble
Wednesday, October 21st 2020
Three new gins launched at Gyre & Gimble ....
L'Hexagone
Saturday, October 17th 2020
How Covid compliant did I find a sample of local pubs?
Wednesday, September 30th 2020
So how did some of our local pubs and restaurants do.......
Flaming Galah's
Friday, August 14th 2020
Both pies were delicious and obviously homemade, incomparable to anything you could buy at a shop or take away.
Eat Out to Help Out
Friday, July 24th 2020
Eat Out To Help Out
Honest Kitchen Norwich
Friday, July 3rd 2020
You can order before 5:00pm 7 days a week to have food delivered between 8:30am and 12:30pm… and it looks amazing.
Grosvenor FiSH Bar
Friday, June 26th 2020
Zaks - Mousehold Heath
Thursday, June 18th 2020
I know I often say the staff at restaurants is great but these guys were next level, literally couldn't fault them
Gringos
Friday, June 12th 2020
I absolutely love tequila shots and that when this place is open I will be going there.....
The Fish N' Chip Shop Magdalen Street
Friday, May 29th 2020
I have never had burgers (vegan) like the ones that were delivered. There were whole pieces of vegetable in, the texture was thick and meaty without being too much like it was trying to be fake meat
Shiki Norwich
Thursday, May 21st 2020
This was the first time we have eaten at Shiki but it was actually top of our 'to try list' ........
Thai Street. Magdalen Street
Friday, May 15th 2020
Full disclaimer this is not our first time getting food from here so we can vouch for the food being consistently amazing. Everyone who works there is polite, efficient and keen to help no matter how busy they are.
Moorish Falafel Bar
Friday, May 8th 2020
Overall if you are looking for a meal that is tasty, fun and creative Moorish is the place to go.
Gonzo's Tea Room Review
Friday, May 1st 2020
If you are looking for a quarantine date night or just a week night treat, I would highly recommend Gonzo's. Delivery slots fill up fast so make sure you get one when you can.
Rishi Takeaway
Friday, April 24th 2020
The whole experience was really good, the staff are friendly and polite, and our food was ready on time and tasted great.
Rumsey Wells Takeaway delivered
Saturday, April 18th 2020
As a vegan myself, I got a 'Kevin' and was half expecting it to be flakey and empty but it was the total opposite. We also ordered a 'Free Ranger' as my boyfriend is a meat eater so we could compare notes. Both were amazing. ……. We sampled three beers, Shindigger Mango Unchained, Shindigger Session and No Heroes Octocan APA. We had one pre-pie and then the others with the pies, can't go wrong with this combination to be honest
Take Away services, Gigs & Events and other useful things
Monday, April 6th 2020
XO at the Artichoke
Sunday, February 2nd 2020
Artel
Sunday, February 2nd 2020
The Last Pub Standing
Thursday, August 1st 2019
New management and new menu so we're given a fun selection of their upcoming offerings to try
The Pear Tree Inn
Thursday, May 30th 2019
Wild Thyme
Friday, March 29th 2019
Fat Maggi's at The Ribs of Beef
Monday, February 25th 2019
Donnelli's
Thursday, May 31st 2018
Lord Rosebery
Thursday, February 1st 2018
Norwich Market
Sunday, December 3rd 2017
The Buck Inn
Friday, August 25th 2017
Alley Ole
Tuesday, August 1st 2017
Namaste Village
Thursday, June 22nd 2017
Turtle Bay
Wednesday, May 24th 2017
Woolf & Bird
Thursday, April 20th 2017
The Black Horse
Thursday, March 23rd 2017
Ciscoe's
Thursday, February 23rd 2017