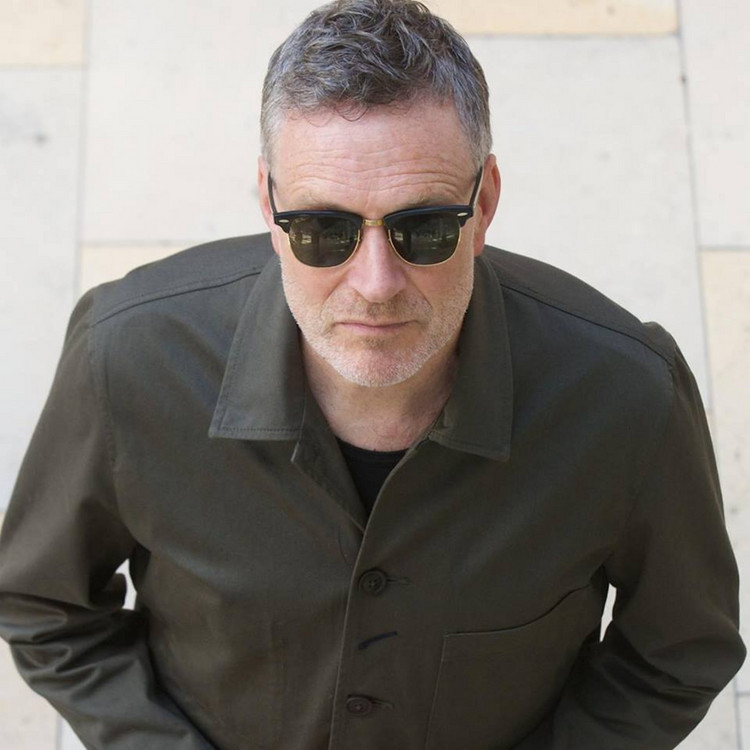 ---
---
The Wildhearts & Those Damn Crows 10/9/21
Sunday, September 12th 2021
Kaves, Black Rose & Escaping Today
Tuesday, September 7th 2021
A Great evening from three local bands that deserve your attention
Norwich Psych Fest
Sunday, August 29th 2021
Bob Vylan
Wednesday, August 18th 2021
Kitty Perrin, Alice-Lily, and Ledbyher: Stripped Sets live
Friday, August 13th 2021
Ohhms
Monday, August 9th 2021
Sunday at Latitude
Monday, July 26th 2021
Tom Jones
Saturday, July 24th 2021
Pavel Kolesnikov at the John Innes Centre
Monday, July 19th 2021
Leon O'Leary - Mysabar Festival
Monday, July 12th 2021
$ebbuku - Young Norfolk Arts Festival
Sunday, July 11th 2021
Paul Lewis at the John Innes Centre
Sunday, June 27th 2021
Steven Isserlis and Sam Hayward at the John Innes Centre
Wednesday, June 23rd 2021
Birds of Hell, Pin Ups and Aphra
Sunday, May 23rd 2021
NNF 2021 - Manchester Collective and Mahan Esfahani
Sunday, May 23rd 2021
Gladboy, Floral Image & Hex Friends
Saturday, May 22nd 2021
Sarathy Korwar + Future Cargo
Friday, May 21st 2021
NNF 2021 Abel Selaocoe + Nabihah Iqbal - The Halls
Friday, May 21st 2021
Wild Fields Festival 2020
Sunday, September 20th 2020
Turnover
Wednesday, March 11th 2020
Marika Hackman + Do Nothing
Wednesday, March 4th 2020
The Orielles + Peaness + Gladboy
Sunday, March 1st 2020
Fontaines D.C. + Toy
Tuesday, February 25th 2020
On a relatively unsuspecting, grey Monday evening the critically acclaimed Fontaines D.C. returned to Norwich for the second time.
Smoke Fairies
Monday, February 24th 2020
Black Midi + lll Japonia
Saturday, February 22nd 2020
Independent Venues Week - Floral Image
Sunday, February 2nd 2020
Max Cooper + Abi Wade + DJ Georgie
Saturday, February 1st 2020
THE QUIREBOYS & BLIND TIGER
Tuesday, January 28th 2020
The Quireboys do nowt new. They aren't pushing the boundaries of music. What they do is play good ol' rock 'n' roll with tinges of country and blues and they do it bloody well. For a rocking night out, go see the Quireboys. They will not disappoint.
The Wonder Stuff
Sunday, December 22nd 2019
It would appear that the word is indeed out, the Stuffies are still sounding quite brilliant and at the age of fifty three, I am not quite sure how Miles Hunt is still doing it live with so much energy
GAFFA TAPE SANDY, HEX FRIENDS & SLEEMO
Tuesday, December 17th 2019
Tonight has been exhausting, in a good way. Three great bands playing to a young ... and passionate crowd. How could it get any better?
Boris + Arabrot
Sunday, December 15th 2019
The music itself was full of stark, thunderous menace, counterpointed with moments of surprising delicacy. On occasion I was gobsmacked by the band's symphonic ambitions; at other times I felt I was listening to little more than a cacophonous row.
The Neutrinos & Birds of Hell
Saturday, December 14th 2019
Throughout the night, the mutual respect between the two bands becomes clear when they share the stage, feeding off each other's energy and championing each other's work. I went into this show with open eyes and ears and left feeling inspired
Kate Rusby
Tuesday, December 10th 2019
Slade
Tuesday, December 10th 2019
Primal Scream
Sunday, December 8th 2019
It cannot be denied that it's the last six songs that completely blow the roof off of the LCR building tonight
Uriah Heep + Diamond Head
Friday, December 6th 2019
The evening inevitably finished on a rousing encore of Easy Livin' (proving not that every song had to be tricky to be good) and the band grinning from ear to ear as they played. It only served to consolidate the abiding impression throughout, of the strong bond between the men on stage, delighted that they still got to do this for a living.