Slow Life
Indie
Folk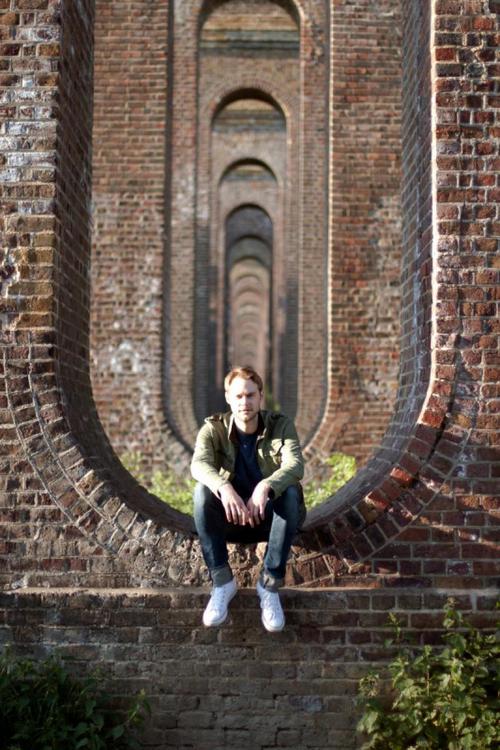 BEAR is the debut EP from Slow Life, out now and available to buy on CD and digital download.Featuring 6 songs, BEAR was inspired by the mammals of the same name which roam central and eastern europe, their images on many a regional crest. It is also the sometime pronounciation of "beer" in native Norfolk/Suffolk dialect.
Recording took place at Long Track Studio's, Marks Tey, Essex in January/February 2012 with producer Nathan Wacey. Including some songs detailing central european countryside, protest movements and a socialist german football team, the bear is a representation of the wandering feel of the music and subject matter. Musically, there is epic-reverbed guitar performed on a Fender Jaguar, intricate drum patterns and melodic vocals. One song, Hinterland was built on an atmospheric multi-instrumental 6 part loop. Another, Dobrý, which is roughly translated as "hey" in several Slavic-based languages, leads on a softly strummed Ukelele. A third, St Pauli is a two-part 6 minute epic with crash symbol crescendos.
Selected Reviews:
Fatea MagazineI'm never sure if 6 tracks is a mini-album or a maxed out EP, it matters not, the contents are what counts and on "Bear", that counts for a lot. Slow Life is the stage name of Colchester based singer-songwriter-instrumentalist Dan Bowen, who though building the songs in layers, infuses them with a real band sound, aided and abetted by drummer Andy Lincoln. There's a real passion across the tracks, which have been inspired by subjects as diverse as German football and mixing ukelele with slavic language for an album that challenges as well as entertains. Different and original.
Colchester Circle Magazine (Phineas)
The track opens into a space that could take us anywhere. The hook (which is super cool) comes in with purpose and falls away to deliver an intimate vocal and soothing drums. The guitars really take the lead on this track throughout, with the vocals acting more like another instrument adding tone and colour. There is a nice middle eight just after two minutes and another great solo acting as a bridge into the final chorus that really changes the energy and the focus of the track. I don't know if this was a piece of music written in full or developed organically during the session, but for one person to have created something normally created by a four-(brain)-piece band this is highly impressive and very comfortable to listen to.
Slow Life is an indie/folk act born in Lowestoft, Suffolk. Consisting solely of multi-instrumentalist Dan Bowen, Slow Life have gained recognition with energetic live sets built on loops of layered guitar, melodic vocals and any other instrument that comes to hand. Inspiration for songs include cross-european adventures, protest movements and socialist German football clubs…
Debut EP BEAR was released in 2012, shortly to be followed by new effort "Where This Lonely River Rolls" in summer 2013, in the past year Slow Life have supported Chris Helme (Seahorses), Tom Hingley (Inspiral Carpets) and been found in venues across England, in Parisian underground bars and German fanclub ticket collection offices....
"Highly impressive" – Colchester Circle Magazine
"There's a real passion across the tracks, which have been inspired by subjects as diverse as German football and mixing ukelele with slavic language for an album that challenges as well as entertains. Different and original" – Fatea Magazine
Contact
slowlifeband@hotmail.co.uk
www.slowlifeband.com
www.facebook.com/slowlifeband
www.twitter.com/slowlifeband
www.soundcloud.com/slowlifeband