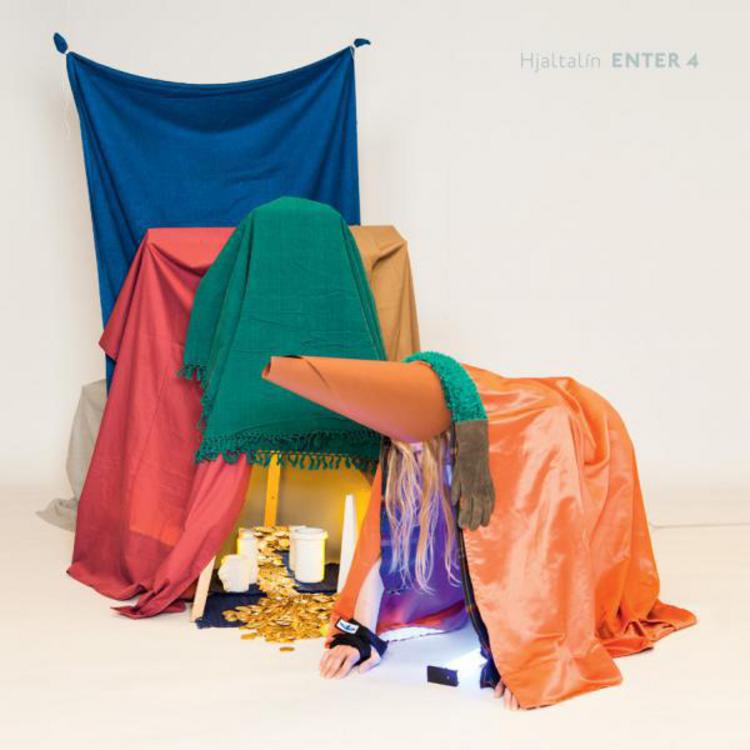 Hjaltalin // Enter 4
Perhaps mental illness had taken its toll on Hjaltalin more than I thought, as it was a schizophrenic start, and it didn't promise to get any more cogent.
Read full Article >
---
---
Oliver Coates (Cellist) // NNF2013, Norwich Playhouse – 10.05.13
Coates' recital seemed a great reflection on the local art scene; upholding traditional values, but simultaneously forging something new.
Interview with Savages
"There's never a soft show, every single performance is so emotional for us, because we give everything." - Outline interview Savages ahead of their NAC date.
Foals // UEA LCR - 08.03.13
Foals are polished, sharp, and dangerous; fast becoming one of the UK's finest exponents.
Daughter // Norwich Arts Centre, 14.01.13
"'Youth' brings an inevitable sing-along, most recent release 'Smother' smoulders, and the shoe-gazey direction on some newer songs is especially inspired"
Crystal Castles // UEA, 23.11.12
"Alice led the masses, swaying, raving, sweating, while Ethan flooded the room with searing beats and the lightshow left strobes burned into my eyes."
Benjamin Francis Leftwich // The Waterfront - 19.10.12
They say variety is the spice of life; I'd have to say Benjamin Francis Leftwich was more like cumin than saffron.
Candidate // Psychic Dissonance From The Unself
"Eventually to be consigned to a wooden chest labelled 'Derivatives', they share their fleeting success with plenty of other bands..."
Interview with Alt-J
"Our album is nominated for the Mercury, but almost every daily newspaper has declined to even review it. Not that I'm bitter [laughs]" - Gus from Alt-J talks to Outline's Alex...
The Blind Hearts // Crying Shame
"It's mainstream Ameriana at its best; the type of record that gets stuck in your head without you even realising it."
Interview with Totally Enormous Extinct Dinosaurs
Greco-Roman's mantra, "We make colourful music because we dance in the dark", remains incredibly apt.
Yeasayer // Fragrant World
Over their three studio releases Yeasayer have definitely travelled on an exponentially poppier path, with 'Fragrant World' not only being their most recent, but also their most accessible work.
Infants // Giant Leg
On first listen the totally bat shit sonics on the record provide a pleasant regression to the simple world of underage drinking and poppers.
Ceremony // Safranin Sounds
"What sounds like The Jesus And The Mary Chain playing out of the right-hand speaker and Kraftwerk out of the left just becomes too much..."
Interview with Daughter
"The whole feeling of playing in front of people is amazing, but I get a bit scared, I don't even know if that answered your question, I'm just blabbering, sorry." - Elena Tonra's charmingly self-deprecating attitude towards performing...
Interview with Craig Hill (TTSF)
"The perception is, and I think it's correct to a point, that the scene in Norwich is good. I've bumped into bands on tour who are eager to come here as it's 'one of the places to play.'" - Craig Hill on the local music scene...
Interview with Yeasayer
"We've kind of witnessed the birth of this really ugly underbelly in America" - Chris talks about the influence of capitalist politics on Yeasayer's new album Fragrant World...
What's Done is Dunn…
Outline went galavanting into the Suffolk countryside for the Latitude press day, and Alex gives us the latest news from the camp...
Skinny Lister // Forge & Flagon
"By being recorded in a studio somewhere the nuanced vocals and the gutsy feeling of the whole thing is compromised."
Evans The Death // Evans The Death
"The combination of the hazy instrumentation over the poppy rhythms is great, and with Katherine Whitaker's intriguing vocals topping it off they've certainly found their place..."
Interview with The School
"I think I can be quite bossy in the right places, but then I'm also open to everyone… I mean, there's eight of us so you have to be bossy on some level otherwise you don't get anywhere!" - Liz Hunt on the band's work dynamic...
Interview with Dillinja
"Yeah, they were going crazy! It was brilliant in there. I can remember how we set it up in there and everything. Looking back you think, 'bloody hell!'" - Dillinja talking about his Fabric set back in 2001...