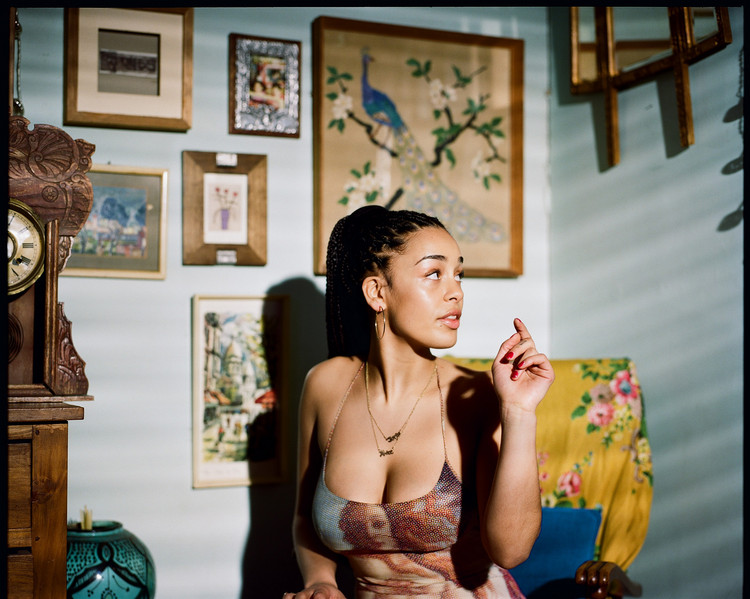 ---
---
Molotov Jukebox + Huw Eddy & The Carnival
Neneh Cherry - Broken Politics
Exploded View - Obey
Justice - Woman Worldwide
Villagers - The Art Of Pretending To Swim
Ray Davies - Our Country
Anna Calvi - Hunter
Gig In The Park, Diss
Dysney Disfunction
Love From A Stranger
WoW Music Festival 2018
The Oli Brown Band
Lost in a Sea of Glass and Tin
Peter And The Test Tube Babies
Rival Consoles
Finn Doherty - The Choice That You Made
David Ford & Beth Rowley
Matt Maltese - Bad Contestant
Falling From Trees - Sleepless Nights EP
Nic Norton and the County Band - Brief Lives
The Orb - No Sounds Are Out Of Bounds
Ben Folds
Kathryn Tickell and The Darkening
Kerry Devine
Hofesh Shechter's Grand Finale
1549 - The Story Of Kett's Rebellion
The Sixteen: An Immortal Legacy
Talvin Singh
David McAlmont presents 'Billie Holiday At Carnegie Hall'
The Nature Of Forgetting
Grapevine at the Guildhall
The Wilko Johnson Band
Nerina Pallot
Kele Okereke
Art
Czech Symphony National Orchestra
How (not) To Live In Suburbia
MØ
Portico Quartet
Aphra EP Launch
Nerina Pallot
Luke Wright - Frankie Vah
The Audit
Carry On Jaywick
Sarah Darling
Luke Daniels, Phil King and Lucy Grubb
Gallowglass
Editors - Violence
U.S Girls - In A Poem Unlimited
Mark Thomas: Showtime From The Frontline
Grapevine Triple Bill
Open House 4
Boris and Sergey's Vaudevillian Adventure
Grapevine Triple Bill
The Xcerts - Hold On To Your Heart
John Otway
Thomas Truax - All That Heaven Allows
Late Nights / Early Mornings. An Outline
An Outline of Late Nights / Early Mornings
BBC Radio Three: Exposure
Carl Palmer's ELP Legacy
Meadowlark
Sweet Baboo
Mammal Hands
Paddington II
Edgelarks
PINS
Oh Wonder
Reverend Billy & the Stop Shopping Choir
Millie Manders and the Shut-Up
Frogman
Rambert
Beth Rowley
Goodbye Christopher Robin
Show Of Hands
Belinda Carlisle
The Revelation Brothers
Clive Gregson & Liz Simcock -Underwater Dancing
Edgelarks - Edgelarks
Jess Glynne
The howtocuredyslexiaband - Teeth
Anna Of The North - Lovers
The Gunton Festival of Food And Music
The Dead Rat Orchestra - Tyburnia
Camille - Oui
Border Control
Clean Bandit
Come Yew In!
Elbow
Kathryn Williams - Songs From The Novel: Greatest Hits
PIXX - The Age Of Anxiety
Saint Etienne - Home Counties
Echobelly
Meadowlark - Postcards
Speech Debelle - tantil before I breathe
Echobelly - Anarchy and Alchemy
Sunny Afternoon
The Big Moon - Love In The 4th Dimension
Jesca Hoop
Bourgeois and Maurice
Tall Ships - Impressions
John Shuttleworth
Ruby Wax
Fenech-Soler
Space
Sophie Ellis-Bextor
Whitney - Queen Of The Night
C Duncan
Seaway
Matt Watson
Rebekka Karijord - Mother Tongue
Open House 1
Odd Box presents Lake Combover and more..
SJ and the Flying Pigs
Dutch Uncles - Red Balloon
Seth Lakeman
Lissie
Big Country
Terrorvision
The Fratellis
Scott Matthews & Kathryn Williams
Bear's Den
Rope Store - Never Had Christmas 7"
Lloyd Cole
Alpines - Another River
We Are Scientists
Agnes Obel - Citizen Of Glass
The Divine Comedy
All Saints
Mogwai's Young Team and Stuart Braithwaite
Norwich Sound & Vision 2016
UB40
Ward Thomas
Goo Goo Dolls
Feeder
Rope Store - Up Until Now
Kate Jackson
The Divine Comedy - Foreverland
Molly Naylor - Badminton
C Duncan - The Midnight Sun
Joan Collins Unscripted
Sonic Youths Autumn Showcase @ NAC
Four young local acts impress.
Class of 2016
Sonic Youths Autumn Showcase 2016
Class of 2016 @ NAC
Good luck to you all.
Abigail Blake - Birdcage EP
9/10
Sea + Air @ The Bicycle Shop
Delightful.
Izzy Bizu - A Moment Of Madness
Benjamin Francis Leftwich - After The Rain
The Ramona Flowers - Part Time Spies
6/10
The Tilting Sky Takeover @ the Waterfront
Every one of these bands I could go and enjoy live again
Ed Harcourt - Furnaces
Lisa Hannigan - At Swim
Bat For Lashes - The Bride
9/10
Ketts Rebellion 1549 @ Heigham Park
An enthralling and illuminating spectacle.
The Slambovian Circus of Dreams @ the Waterfront
One Slambovian hell of an evening
Olympians - Reasons To Be Tearful
7/10
Nahko and Medicine For The People - Hoka
7/10
Coasts @ Open
A calculated crescendo
Jess Morgan @ the Maddermarket
One of the country's finest young folk singers.
Frances @ Norwich Arts Centre
A big star in the making.
Kathryn Williams @ the Bicycle Shop
The audience is totally enraptured with each song
A Midsummer Night's Dream @ Theatre Royal
An evening of absolute professionalism.
onDeadWaves - onDeadWaves
8/10
C Duncan @ Norwich Arts Centre
The vocal harmonies are gorgeous
The Cut III @ Open
A musical Venn diagram,
Lisa Redford - Another Place and Time EP
8/10
Catnip & Claws @ The Murderers
The weekend has most certainly landed.
The Coathangers - Nosebleed Weekend
9/10
Eliza and the Bear - Eliza and the Bear
5/10
Joe Gideon @ Jug Jaws @ Bedford's
An underground vibe in ancient vaults.
Emmy the Great @ NAC
I am definitely on board.
Simon Callow @ Norwich Playhouse
An engaging and informative evening
Joe Gideon - Versa Vice
7/10
She Drew The Gun - Memories Of The Future
9/10
The Ramonas @ The Owl Sanctuary
A quasi-religious experience
Dog's Dinner - Stalker Thoughts
8/10
The Birthday Party @ Norwich Playhouse
A perfectly-pitched production
The Magic E's @ the Waterfront Studio
Get to know your local music scene
Matt Corby - Telluric
8/10
Elton John - Wonderful Crazy Night
8/10
The Crookes @ the Waterfront
Big up support Misty Miller.
Lucy Rose @ Open
We are, once again, helplessly won over.
Christine and the Queens - Chaleur Humaine
9/10
Steve Mason – Meet The Humans
8/10
Miss Nightingale @ Norwich Playhouse
Get a bit of sausage when you can
Eliza and the Bear @ the Waterfront Studio
We all by now know that there is neither an Eliza nor a Bear in Eliza And The Bear.
Lindi Ortega @ NAC
This is never going to quite float my boat
Addison's Uncle fundraising night
A triumph.
Field Music - Commontime
8/10
Gaz Coombes @ Open
Gaz Coombes is no stranger to Norfolk
Rope Store @ B2
I really love this band to bits
Stephanie Kirkham - Tiny Spark
3/10
Eska @ NAC
Not bad at all, Eska
Megson @ NAC
Contemporary folk in all its domestic glory
Ellie Goulding -Delirium
9/10
Martin Courtney - Many Moons
6/10
Eliza Carthy @ Open
The performance is definitely on a grand scale, with so many individual talents on display
Palma Violets @ The Owl Sanctuary
You see? Norwich does know how to have a good time.
Lesley Garrett @ the Maddermarket
A thoroughly entertaining, impressive and thought-provoking evening
NS&V @ Millennium Library
A truly inspirational idea from NS&V and the library management
BN Deluxe - This Machine
5/10
U.S Girls - Half Free
8/10
Oh Wonder - Oh Wonder
9/10
#360kickflip @ Eaton Park Skate Park
BK & Dad, Midnight Zoo & Claws play live
Stacey Kent @The Playhouse
A warm and superbly talented performance
Sean Hughes @ Norwich Playhouse
Let me laugh with you, Sean, not at you or at others.
Deaf School @ the Waterfront Studio
Forty years later, again they leave us wanting more.
Stereophonics - Keep The Village Alive
7/10
Ryley Walker @ Norwich Arts Centre
Compelling to watch, and to hear.
Dave McCabe and the Ramifications - Church of Miami
5/10
DRINKS - Hermits On Holiday
9/10
The Bohicas - The Making Of
7/10
Annie
A banging good family musical with a great cast and unforgettable songs
Kim Churchill - Silence/Win
7/10
Nicholas Godin - Contrepoint
6/10
Augustines @ The Waterfront
"An arena performance but with the intimacy of a private audience"
Wildflowers - On The Inside
5/10
The Wedding Present @ The Waterfront
The Boy Gedge's two bands play Norwich
Jacqui Dankworth @ Maddermarket, Norwich
The second half appears to kick off with a new-found synergy
Gigspanner @ Norwich Arts Centre
Tonight Gigspanner spun the world thrice over.
Danny and the Champions of the World - What Kind Of Love
8/10
Kathryn Wiliams - Hypoxia
A tour-de force
Sundowners - Sundowners
As sure as night follows day we need bands like The Sundowners.
Nadine Shah - Fast Food
A veritable smorgasbord of reflection and projection
Julian Cope
Saint Julian takes to the Waterfront
Barbarossa - Imager
A beautiful and sensitive album that is a lot more uplifting than you might first expect
I Am Kloot - Hold Back The Night
Banging job.
Amber Run - 5 AM
An ambitious album of pretty average songs.
Addison's Uncle
Addison's Uncle play on Norwich Market
This is the Kit
This is the Kit delight NAC once again
Stornoway - Bonxie
This is indie-folk for the Waitrose generation.
Yila and Friends @ NAC
Totally engaging, beautiful and thought-provoking.
Champs - Vamala
Pick yourselves up, Champs, and try again.
Peace @ Epic
A triumph for Peace
Public Service Broadcasting - The Race for Space
Like eating jam roly-poly without the custard.
Kitty, Daisy and Lewis - Kitty, Daisy and Lewis III
A crowning glory.
Gaz Coombes - Matador
Gorgeous, masterful, confessional, and uplifting.
Submotion Orchestra
Spotlights carve across the stage like a lighthouse on a misty night.
Daisy Victoria - Nobody Dies EP
A truly complex talent whose fame is already set to spread beyond our Norfolk borders.