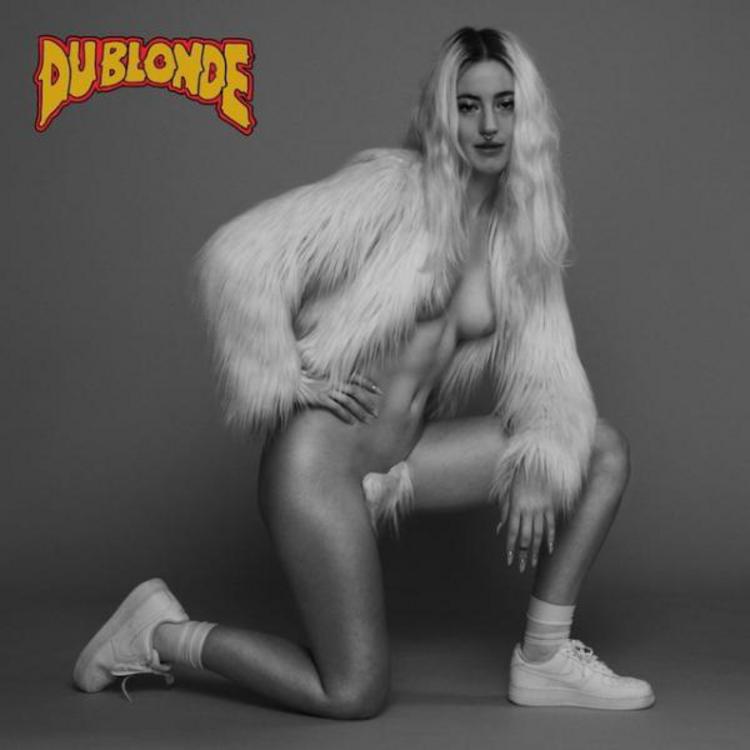 ---
---
Aphex Twin // Syro
Thirteen years after the release of Aphex Twin's last album, Drukqs, Richard D James has returned with his much awaited album, Syro.
The Wytches // Annabel Dream Reader
Surf doom brilliance on The Wytches highly anticipated debut...
Latitude 2014
Check out our review of this year's Latitude by Ellie! Be sure not to miss our photos too..
Awolnation // The Waterfront - 31/05/2014
It's a warm Saturday night at The Waterfront, and from the offset, everyone here seems to be buzzing. Headliners tonight, LA's own, Awolnation seem like the perfect band to start off the Saturday antics.
Brody Dalle // Diploid Love
Brody is back.
The Amazing Snakeheads // Amphetamine Ballads
"Dirty, psychedelic, industrial and undeniably sexy" - Let's get down with The Amazing Snakeheads...
Pixies // Indie Cindy
The incomparable Pixies return after a 21 year dry spell, but was it worth the wait?
Interview with Lonely The Brave
'Personally, I'd like to see us still touring heavily because we love being on the road, and with about five albums under our belts.' - Lonely The Brave discussing future plans with Outline.
Bastille // UEA 10.10.13
The heat in the room seems to increase as Bastille prove to the crowd they have come back to Norwich even bigger and better than when they played the Waterfront in March this year
Interview with Call It Reckless
Ellie talks to local pop-punk band Call It Reckless
Deaf Havana // Old Souls
Deaf Havana are back with their new album, Old Souls, and they seem to be leaving their more raw sound with their old album as they progress into a more polished, radio-ready sound.
Queens of The Stone Age // ...Like Clockwork
Despite the pressure being one of the most hyped up albums for the band, …Like Clockwork shows a more raw and personal edge to their unique sound and is their most musically diverse album yet.
The Pigeon Detectives // Up, Guards And At 'Em
The Pigeon Detectives – Up, Guards And At 'Em.
Interview with Hadouken + Ticket Comp!
We love Norwich; it has such a good gig scene and a few decent venues.
Hadouken // Every Weekend
Hadouken are back with their newest offering, Every Weekend.
Bastille // Waterfront 8.3.13
The buzz surrounding this band is astounding and they have completely exploded into our collective vision, for very good reason as they adequately prove tonight.
The Blackout // Start The Party
The Blackout's newest offering to the ever growing British rock scene, Start The Party completely reflects their energetic, fun-filled shows
Interview with Enter Shikari
Ellie catches up with Chris from Enter Shikari ahead of the UK tour...
Twin Atlantic // UEA 5th November 2012
Ellie checks out Twin Atlantic at the UEA...
Interview with Billy Talent
'I think whether you're a Billy Talent fan or if you have heard of us but haven't actually heard of us, this record would be the best indicator of where we're at and who we are as musicians.' Ellie catches up with Billy Talent ahead of their UK
Young Guns // The Waterfront 9.10.12
Searching for a musically solid, vocally great and energy driven show? Well a Young Guns gig is just the thing for you!
Billy Talent // Dead Silence
For an album called 'Dead Silence', Billy Talent's newest offering is the very opposite. Irony maybe?
Get Cape. Wear Cape. Fly // Maps
Ellie reviews the latest album from Get Cape. Wear Cape. Fly.
Deaf Havana // The Waterfront - 25.04.2011
"Rushing straight into song Leeches, the venue gets straight into the music and doesn't seem to stop for air the rest of the night." - Ellie reviews the Deaf Havana gig...
Cancer Bats // Dead Set on Living
"The stand out track for me would have to be the album's second offering, 'Bricks & Mortar'. The track really helped cement my love for this frankly fantastic record, pun very much intended."
InMe // The Pride
The songs manage to create a welcome illusion of something larger with their harmonious layers...
Interview with Young Guns
"We've played here on the Kerrang! Tour and a bunch of other things and Norwich has always been one of those regional places that has always been fun to play, we enjoyed it." - Ellie Smith interviews Young Guns' Gustav
Young Guns // Bones
In this world of auto-tune and X-factor, some people still have the talent to produce such passionate and stunning songs...
Enter Shikari // A Flash Flood of Colour
"One main theme of the lyrics, that are so cleverly written and performed, is that of politics and discussion of the world's current economic climate. It wouldn't be Enter Shikari without a little politics thrown in, right?"
Deaf Havana // NAC - 07.11.11
"Having not played Norwich since November last year, it is obvious by the excitement in the room that Deaf Havana are very missed in our fine city."