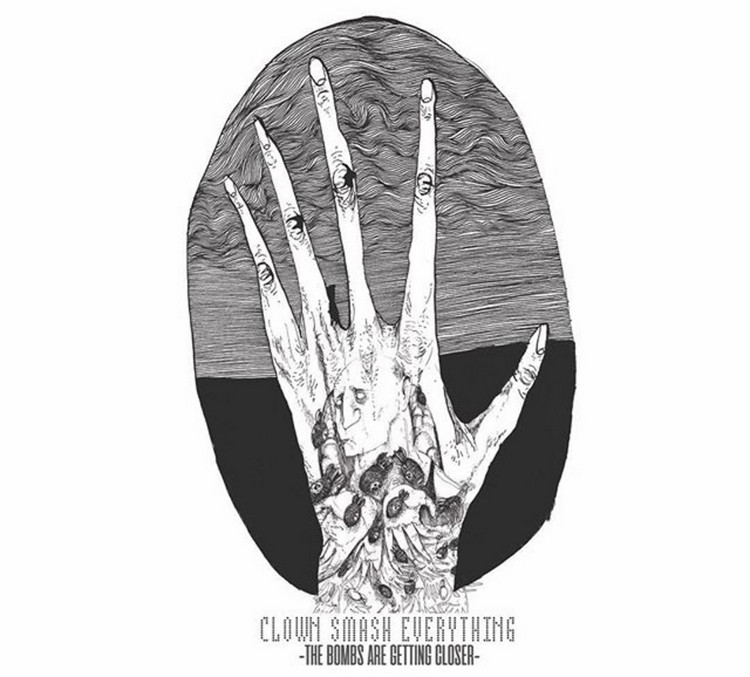 ---
---
The Kings Head, Magdalen Street
Luke Wright
Norwich Cocktail Week
Weird Beard - Saison 14
Nick Cave & The Bad Seeds - Skeleton Tree
The Rocky Horror Show
The Wildman
Black Peaks @ The Owl Sanctuary
Blinding gig in an intimate local venue.
FEM.ALE @ The Plasterers
We enjoy a Hophead from Brewsters Brewery
The Fat Cat - Ilkley Brewery Takeover
I can't resist a tap takeover
Penny Arcade @ Adnams Spiegeltent
"If you're here to see my vagina, you're at the wrong show"
Brewdog
Cheap stuff ain't good, and good stuff ain't cheap.
Weezer - White Album
8/10
The Sir Garnet
Five goths walk into a bar, and only one of them was drinking cider.
Zastrozzi @ Dragon Hall
Thoroughly enjoyable and well worth a tenner of anyone's money
Collapse The Sky - Se7en Eyes
8/10
Silas @ the B2
Ho. Lee. Crap.
Nekrogoblikon @ The Waterfront
They generated a mosh pit the instant they started playing.
The Owl Sanctuary
Let's hope it continues
The Lord Rosebery
Decent beer.
Take 5
"I ate a dinner of four olives"
Rolo Tomassi @ The Owl Sanctuary
I thought I'd take my raging hangover to a metal gig. Only one of us was going to leave alive.
The Belle Vue
Wanna to go to the pub tonight?
Inkubus Sukkubus @ The Puppet Theatre
No ordinary performance.
The Plasterer's Arms
We tried Mosaic City
Therapy?
Therapy? return to The Waterfront in support of their 14th album Disquiet.
Placebo
Placebo stay fresh at UEA
Atari Teenage Riot - Reset
For all their efforts to sound like the noise of the future, Atari Teenage Riot just end up sounding like a dated noise.
Marilyn Manson - The Pale Emperor
In short it's great. Not in a typical Manson, media-provoking comment-on-the-world kind of way, but in a decent album kind of way.
The Damned at The Waterfront
There was an energy and effervescence on stage that I've not witnessed at previous shows.
Sounds Of Silents: Gothic Film and Gothic Fiction
As if October could get any more spooky...
Tony Bennett & Lady Gaga // Cheek To Cheek
The meat dress-wearing popstrel returns with an album of classic duets with old school crooner Tony Bennett. Not your usual Gaga.
The Pukes // Too Drunk To Pluck
There's enough punk attitude in this album to, well, win a 'who's the most punk?' contest.
Tom Petty And The Heartbreakers
Hypnotic Eye is an album with plenty of American soul, the kind of music classics are made from.
New Model Army // Between Wine And Blood
It may be small, but this perfectly formed mini-album has substance.
Linkin Park // The Hunting Party
The Hunting Party is ostensibly a return to Hybrid Theory, a statement to current rock bands trying to 'play it safe'. Their debut was a punch in the gut for rock music. This? Not so much.
Gary Numan // The Waterfront // 25.6.14
Gary Numan is a regular visitor to our Fine City, but on this occasion he played the Waterfront rather than the UEA as he has done previously. The more intimate venue made for overpowering set, with Numan so close you could see the smudges of his eyeliner
Lacuna Coil // Broken Crown Halo
When a band has been together for twenty years it can be tough to retain what fans like about the music without merely rehashing the last album. Italy's Lacuna Coil are in danger of falling into this trap with latest album Broken Crown Halo.
Alkaline Trio // The Waterfront 16.04.14
To some 'emo' may be a dirty word, but not to these guys. After celebrating fifteen years together in 2011, Alkaline Trio returned to The Waterfront to an almost sold out show.
The Toy Hearts // Arts Centre 08.03.14
What I mistakenly took for rockabilly gals jumping on a bandwagon, turned out to be dedicated musicians with history in both types of music. Country and Western.
The Rise And Fall Of The Clash // DVD Review
The picture it paints is of a band destined to implode almost from the beginning, due to personality clashes, the pressure of success and opposing ideas of what The Clash should be.
Skindred // Kill The Power
Skindred are one of those bands who refuse to be pigeonholed and their fifth album is no different. More polished and produced than previous releases, 'Kill The Power' is still full of their signature rasta-metal stylings.
Interview with Skindred
I don't like bats and I don't like the idea of falling off high buildings while I'm playing the drums! - Lenore interviews Skindred's Arya.
Gossamer Thread's Curious Cabaret // Arts Centre 22.11.13
Norwich is fast becoming known for its cabaret scene and on Friday night saw the emergence of a promising new event. Vaudeville group Gossamer Thread brought quality performance and genuine entertainment to an often overtired (and over-tried) genre.
Imelda May at Bo Nanafana // OPEN 16.11.13
Imelda May was the main attraction at November's Bo Nanafana, and the Fine City's biggest swing night did not let her down - the Queen of rockabilly had top billing at Open for the hottest (vintage) ticket in town.
Monster Magnet // Last Patrol
The pioneers of stoner-rock have returned to reclaim the beard-and-mirror-shades look from ZZ Top. Dave Wyndorf and his crew are back with 'Last Patrol', Monster Magnet's tenth studio release, comprising nine tracks of classic material.
Eyes Set To Kill // Masks
'Masks' is a mix of melodic female vocals and, for the first time, male metal screaming. Eyes Set To Kills riffs are heavy, the drums thundering, the vocals strong.
The Answer // Everyday Demons
The Answer // Everyday Demons
Random Hand // Inhale/Exhale
Random Hand - Inhale/Exhale
LeAthermouth // XO
LeAthermouth - XO.
D.R.U.G.S. // D.R.U.G.S.
D.R.U.G.S - D.R.U.G.S.
VersaEmerge // Fixed At Zero
VersaEmerge – Fixed At Zero
Rob Zombie // Venomous Rat Regeneration Vendor
'Venomous Rat Regeneration Vendor' sounds like some random, tripped-out 1960's vinyl.
The Vagaband, Feral Mouth, Das Fenster & The Alibis // Epic - 09.04.2013
Tonight's gig at Epic was a celebration of home-grown talent.
Demented Are Go // Norwich Arts Centre, 30.11.12
The whole band looked like a bunch of mohicaned reprobates who'd lost a fight with a group of rampaging B-movie zombies. With fake blood dripping from their 'wounds' the band tore through classic tunes with the precision of seasoned pros.
My Dying Bride // A Map Of All Our Failures
Their newest album, 'A Map Of All Our Failures', is typical of the Yorkshire group's material - solemn, epic and heavily layered - a perfect example of what 'doom metal' should be.
Gary Numan Interview
"Haha! What a fun date I must be! Fucking hell, how I ever got married I don't know!" - Gary Numan talks about his idiosyncrasies with Outline's Lenore...
Chuck Ragan The Revival Tour // The Waterfront, 17.10.12
The idea behind 'The Revival Tour' is to bring back the old school, a small town show where the line-up is fluid and the feeling is almost communal...
The Meteors // The Waterfront, 20.09.12
Lenore caught psychobilly pioneers The Meteors live at The Waterfront and got a little more attitude and less music than expected.
The Creepshow // The Waterfront - 13.08.12
Lenore reviews The Creepshow's gig as they play The Waterfront
Lacuna Coil