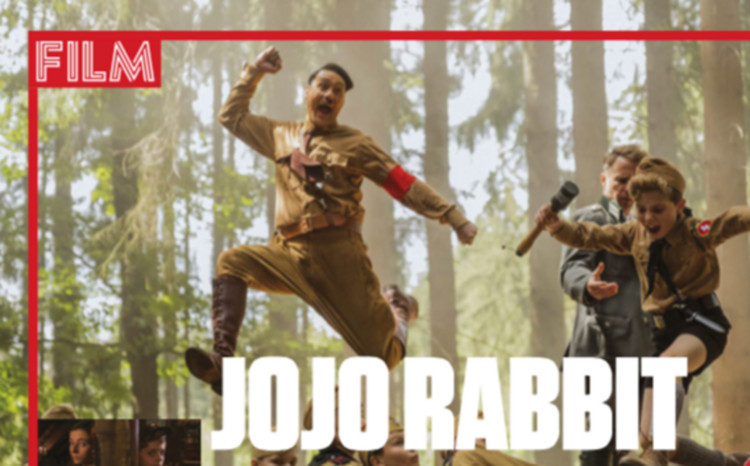 ---
---
Rocketman
Woman at War
The Sisters Brothers
Us
If Beale Street Could Talk
Green Book
Every time you start to cosy up on the back seat, you run over a pot-hole of discrimination that causes you to bang your head on the roof.
Mary Queen of Scots
Margot Robbie (I, Tonya) is denied the screen-time she desperately needed to bring the character of Elizabeth together ...
The Favourite
A Brief Inquiry Into Online Relationships
Widows
Widows will hold you hostage. There is no looking away, there is no asking for mercy or respite, or wondering if a lull in the story will present itself so you can nip out for a pee.
First Man
Bohemian Rhapsody
Get ready for Bohemian Rhapsody to rock you
American Animals
Cold War
Cambridge Folk Festival: Patti Smith + more
Tim Key - Megadate
Jorja Smith - Lost & Found
The Happy Prince
Louis Pigeon-Owen
A quick heads up on ....
Solo
The Maya Youssef Trio
Amanda Palmer ft Andrew O'Neill
Peace
Popes of Chillitown - Work Hard, Play Hard, See You In the Graveyard
Isle Of Dogs
Sweet Country
A Fantastic Woman
Joan As Policewoman - Damned Devotion
I, Tonya
Loveless
The Shape Of Water
Early Man
Downsizing
To Kill A King
Three Billboards Outside Ebbing, Missouri
To Kill A King - The Spiritual Dark Age
Star Wars: The Last Jedi
Molly's Game
The Disaster Artist
Morrissey - Low In High School
Happy End
Battle of the Sexes
The Florida Project
Ghostpoet
Odd Box Promotions present Happy Coloured Marbles
Call Me By Your Name
Breathe
Thor: Ragnarok
The Thinking Men - Memento Mori
Reverend and the Makers - The Death Of A King
The War On Drugs - A Deeper Understanding
Ghostpoet - Dark Days and Canapés
The Bookshop Band @ The Book Hive
Wonderfully intimate and enchanting
Frisky and Mannish
The impeccable reimagining of Wuthering Heights as sung by cockney popstrel Kate Nash
La Roux at UEA
Pitch perfect pop with a hearty splash of colour.
Katherine Ryan
She punctures pre-conceptions with her material and she isn't afraid to get dark
Klaxons
I regretted the fact we forgot our glowsticks
Henry IV Part I - Theatre Royal
Drunk knights and power struggles, courtesy of the Bard.
Daytona - Theatre Royal Norwich
A highly recommended play with some compelling performances and wide reaching themes.
Life and Times - EP: 1 // NNF, The Playhouse - 21.05.13
The result is divisive. I found myself intrigued and amused at points, at others I was shifting in my seat.
Propeller // Theatre Royal
A double bill of tightly executed, slick and funny Shakespeare awaits you at the Theatre Royal this week
Julius Caesar // Review
The contemporary setting ignites the action, making the violence thrilling and frightening, grabbing the audience by the throat...
Oliver // Theatre Royal Norwich, 05.07.12
"Every performance is slick and lively, down to the smallest urchin..." - Louisa reviews the dazzling production of Oliver, now running at Norwich's Theatre Royal
HORSE // The Spiegeltent, NNF2012 - 15.05.2012
"It's all 'Ride me hard' and 'show us your horse box' in a double-entendre filled entertainment that takes some increasingly odd flights of fancy." - Louisa reviews Flick Ferdinando's one-woman show...