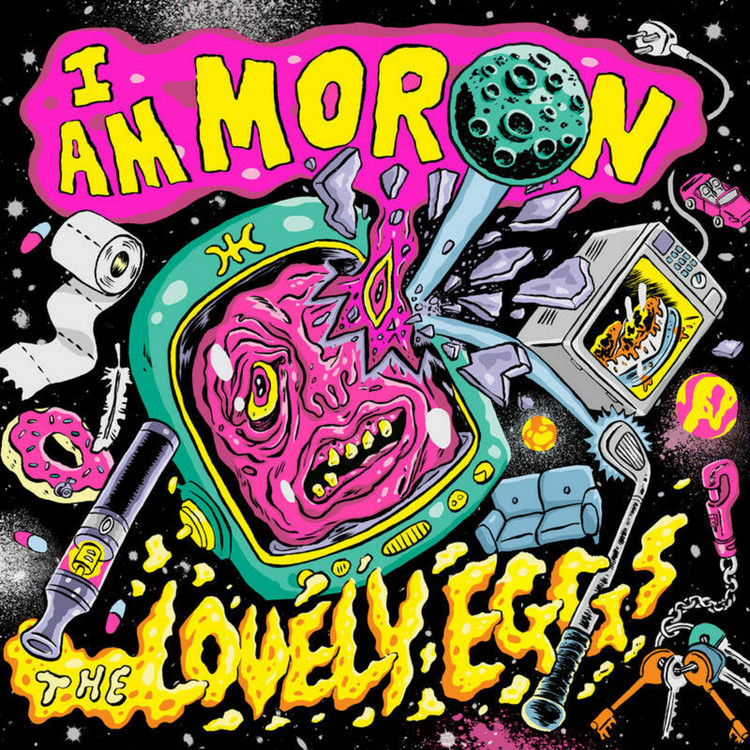 ---
---
GAFFA TAPE SANDY, HEX FRIENDS & SLEEMO
Tonight has been exhausting, in a good way. Three great bands playing to a young ... and passionate crowd. How could it get any better?
Beak> & The Hysterical Injury
THE HOT CLUB OF COWTOWN
You know you have witnessed a great gig at the Arts Centre when the security have been clappin' and hollerin' with as much, if not more, enthusiasm as anyone opinion the audience!
THE BLOODSHAKE CHORUS & THE MEN THAT WON'T BE BLAMED FOR NOTHING
What a night.
CLOWN SMASH EVERYTHING, I SAID GOODBYE & SUCKING GRUNTS
Musically, Clown Smash Everything are hard, fast, heavy and intense, combining the best elements of hardcore, metal and desert rock.
Wild Paths Festival
What a weekend see Pavlis' journey, suffice to say ...his closing words "Here's hoping there is more of the same next year (and that I manage to get my bike fixed between now and then). Kudos to Ben and the team for putting it together."
Matt Watson - Alive, Alive Oh
Well he convinced me, initially I sceptical
IGGY POP - FREE
See what Pavlis made of Free
New Model Army - From Here
The music is the classic NMA mix of punk, post-punk, folk, metal and soul but is also thoroughly contemporary and timeless
Part Chimp + Other Lady + Lady Di
Sisters of Silents - Featuring VanityFair, Big Teeth, & Milly Hurst
.. this has been a cracking evening showcasing three great local performers and some interesting, amusing and unusual film making
BENJAMIN ZEPHANIAH & THE REVOLUTIONARY MINDS AND PIERS HARRISON-REID
The words are, of course, powerful and thought-provoking but this is more about having fun than preaching Will also definitely make a point of seeing local acts Piers-Harrion Reid
The Undertones
With a 25 song main set and five song encore, picking highlights is next to impossible
THE UNTHANKS
The Unthanks take folk music, even in its apparently most traditional of forms, and take it to places new and exciting to deliver a captivating show
The Wildhearts - Massive Wagons - Towers of London
Picking standout tracks is nigh impossible but I have to go for Everlone, the mighty Caffeine Bomb and My Baby Is A Headfuck.
MEMBRANES - WHAT NATURE GIVES… NATURE TAKES AWAY
This is a thoroughly original, utterly enthralling album that deserves a place in your collection.
Casual Nausea - Demons
A month and dozens of plays after I first heard it, it just keeps getting better.
CAROL HODGE, DAMSEL & LILY-ANN REEVE
SLEEPER - THE MODERN AGE
I'd rather listen to something unutterably awful - so bad that it makes me want to rip my ears off - than something that is merely okay. For better or worse, Sleeper's first album in 21 years is, well, okay.
PIZZATRAMP - GRAND RELAPSE
On first impressions, Pizzatramp are one of those bands that play at a billion miles an hour with no finesse or sense of melody. That impression is wrong.
A CERTAIN RATIO  - ACR : BOX
At times difficult but, also, at times, utterly brilliant.
SARAH DARLING, LIV AUSTEN & VIC ALLEN
Whether with the band or solo, Darling has this audience spellbound and eating out of her hand
SKINNY LISTER, WOOD BURNING SAVAGES & TRAPPER SCHOEPP
Skinny Lister Almost as soon as they start their set, I stop taking notes, I am too busy bouncing around. The Wood Burning Savages …..bordering on the brilliant Trapper Schoepp ...is simply high quality Americana for the most part
THE OCCASIONAL CEILIDH BAND - ALL OUR OWN WORK
The fifteen - mostly instrumental - songs have their roots in old school English folk
Carol Hodge - Hold On To That Flame
Sometimes, something comes along out of blue that is just so damned good that it just has to be shared
LAU
Lau are, to paraphrase a Guardian review, one of the most musically adventurous bands exploring the outer edges of folk
Earth Messiah - Ouroboros
They do what they do with some style and their songwriting is a notch or two above most metal bands
DE STAAT & 45ACIDBABIES
To say that De Staat have a diverse sound taking in a wide range of genres is, if anything, understating it.
LUCIA, THE LANES, HEX FRIENDS, HONEY & CURRENT BOND
I first saw Lucia support Sleeper at this very venue. I was blown away then. If anything, they have come back stronger....
Incisions Incisions
is there really room for punk in 2019?  Yes, punk has a place. And this is a bloody fine example of modern punk.
Hen Ogledd - Mogic
Ah man, this is a difficult review to do
The Sonic Dawn - Eclipse
The songs are well structured and pleasant, in a bucolic, verging on cosmic Americana, kinda way.
Algiers & Sink Ya Teeth
Algiers - 2019 has started with an absolute bang with tonight's show… Sink Ya Teeth Tonight, the sound isstill the 80s inflected, hard electropop that I have fallen ...
FAINTEST IDEA, NOSEBLEED & CASUAL NAUSEA
Casual Nausea their sound takes in early Crass, Paranoid Visions and Subhumans, with maybe a touch of Half Man Half Biscuit in some of the guitar lines Nosebleeds The live show is, if anything, even better than that LP. On record, to me at least, the band come across as old school Rock 'n' Roll colliding with maximum R 'n' B Fanitest Idea Faintest Idea do deliver a cracker of a set,,
Quireboys & Bad Touch
DUCKING PUNCHES, SPANISH LOVE SONGS & WE BLESS THIS MESS
From the off, the crowd are putty in Allen's (Ducking Punches) hands and the band can do no wrong
UK Subs & Members
The Subs are still one of the best - and certainly one of the most reliable - live bands to come out of punk.
MAARJA NUUT & RUUM, ARHAI
It all gels incredibly well and it is clear that the duo are enjoying playing together.
Theatre Of Hate
So what did I think? Well, it was good but not excellent and I can't really put my finger on why I did not enjoy it more.