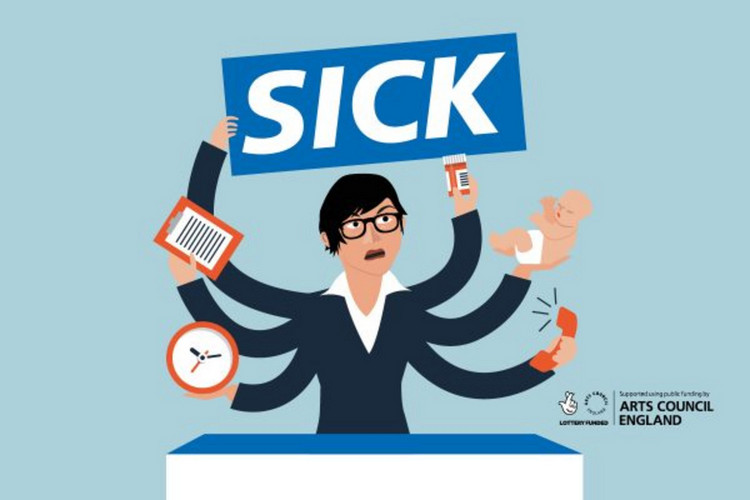 ---
---
The Play That Goes Wrong
Ezra Collective
Catnip & Claws
The Story Machine
Moxie
The Woman In Black
Ashanti
Afro Boom
Thriller Live
Frankenstein
Busted
Loyle Carner - Yesterday's Gone
Skinny Girl Diet
The Mouse Outfit
Women In Blues
Akala
Organised Rhyme
Sofar Sounds gig 2
I'm more than happy with intimate, unpredictable gigs
Sonic Youths Turn Two @ NAC
These acts were just five of Norwich's vast, young talent pool.
Skinnyman @ The Owl Sanctuary
I was only half convinced of UK hip hop's power
Lady Sings The Blues
Accessible to Holiday buffs and newcomers alike
Hackney Colliery Band @ NAC
100 percent give HCB a go
The Vortex @ the Maddermarket
The cast gave a convincing insight
Hamlet @ Millennium Library
I urge you all to go.
Scratch Shot @ the Maddermarket
I'm in awe of Norfolk's talent.
Made in Dagenham @ Norwich Playhouse
A feel-good, feminist hit.
Gold Panda @ NAC
A night of abstract art and alien-sounding electronica
Kano - Made In The Manor
9/10
Isy Suttie @ Norwich Playhouse
Ribs tickled and hearts warmed
The Wailers @ UEA
One love indeed!
Lethal Bizzle @ Mercy
You stay dench, Norwich.
Mike Skinner @ Open
Thundering bass and sweaty, satisfied music lovers
Lapsley @ Waterfront
Lapsley at the Waterfront was lovely. You missed out, Norwich!
Bondax and friends @ UEA
A well-curated celebration of danceable electro
Alice in Wonderland @ the Theatre Royal
An all-inclusive, fun-loving, crowd-pleasing danceathon
Anna Mudeka Band - Dendende
9/10
Avenue Q
Controversial puppets at the Playhouse
Circa
Modern circus at the Spiegeltent
Ugly Duckling @ the Waterfront, Norwich
Just a little samba at the Waterfront
The Boy in the Striped Pyjamas
Tragic tale at the Theatre Royal
Portico - Living Fields
A consistent, blissful listen
Rae Morris @ NAC
Rae Morris is a natural born performer.
Wooden Arms @ NAC
Independent Venue Week at NAC!
Rae Morris - Unguarded
Ben Howard at UEA
In a rant of near Kanye sized proportions, he launched into a string of complaints about seemingly irrelevant topics.
Jamie T at UEA
Jamie treated the LCR to best gig it's seen in a while