Ida Mae
29/05/21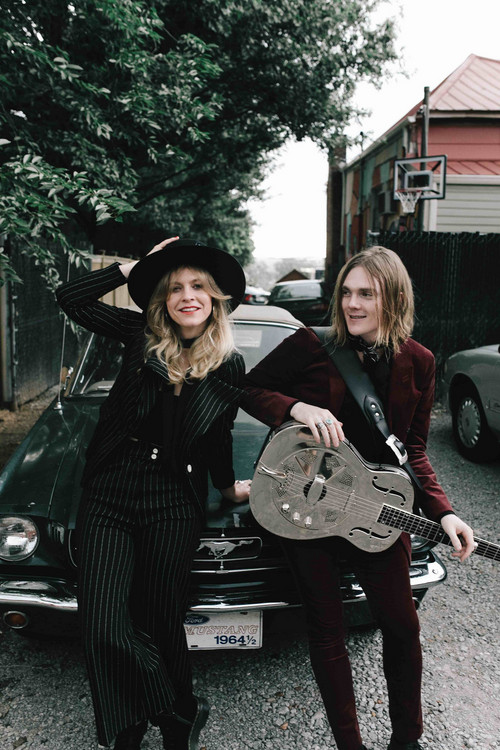 We caught up with Ida Mae ahead of their Red Rooster appearance, but they are clearly in demand across the UK and USA

How has the last year been for both of you?

It has certainly been a big change for us after travelling constantly for years. It has been challenging in many ways but we feel lucky to have been able to record and release our new record slowly over this year and it's given us time to develop creatively, exploring new production techniques and genres.

What was it like returning to the UK from Nashville?

It was difficult! We brought a lot of equipment back with us so we could keep working and between Brexit and the pandemic crossing borders had become very challenging. At that moment in time, the US election had reached a fever pitch and with the pandemic progressing there was no way we wanted to be so far from family and friends. We've come back with a renewed appreciation for the English countryside and the quirks of our British-ness!

Having been based in Nashville for a while, what are some of your favourite things about it?

The musical community is everything in Nashville. It is inspiring to be surrounded by so many musicians and to be in a town where songwriting and creativity is so revered. Being able to pop into a bar at 2am and catch some of the best players just jamming never gets old. The music industry can be quite competitive at times but Nashville has a collaborative attitude to music that is really wonderful to be around…..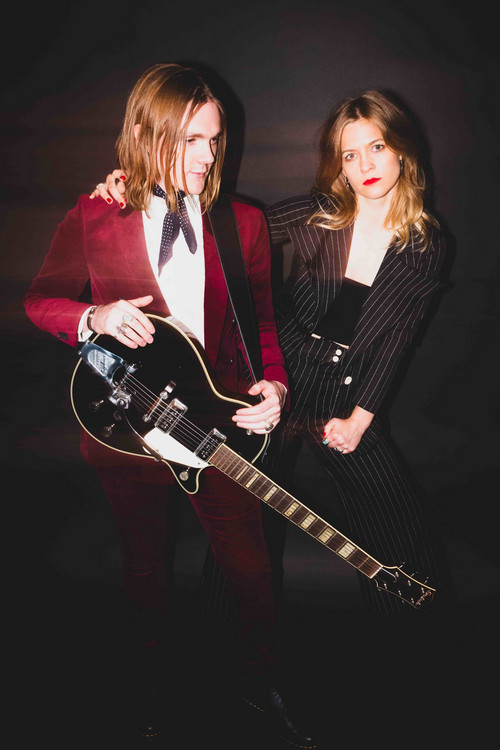 Picture Credit Joe Hottinger


How does it feel knowing you have local support in Norfolk (for example from BBC Introducing) whilst reaching new audiences in America?

We are incredibly grateful. We always want to be able to come home and play shows in the towns we grew up in. Having lived in Norwich I always felt incredibly lucky to be nurtured by a fantastically gifted arts community. We have always tried to include and work with home grown talent over the years. A lot of the songs we've taken around the world with us were first performed in The Stanford Arms in Lowestoft and The Birdcage in Norwich with the support of BBC Introducing.

What is the main difference between audiences in the UK and the USA?

The U.K is always a much more reserved audience. You have to remind yourself that it isn't necessarily a reflection of how the show is going or the level of enjoyment, there is just a different etiquette! In the U.S they shout and holler throughout the show, standing ovations and banter with the performers are much more common! We do enjoy both types of show.

How do you feel about playing live shows again?

We really cannot wait. I am sure the first few are going to feel bizarre but we expect it will feel as though the last year didn't happen once we are back on the road.

Where do you get your musical inspiration from?

Everywhere…its relatively endless. I love photography and still images…Stephen Shore, William Eggleston, Martin Parr….poetry and film. So much comes from the places we go to and people we meet.

Does the honesty and vulnerability in your songs come naturally to you?

Yes. We've always wanted to capture what we do in a raw state, unpolished and without compromise and that's reflected in our recordings - …There's always a little bit of yourself in every song but it's not necessarily the whole truth, music and performance allows you to become an actor. That's part of the fun.

How does the dynamic of your personal and professional relationship add to your music?

We have always worked and sung together even before we were married so it is all we have ever known.

What was it like writing music during the pandemic?

We were lucky that the bulk of the new record 'Click Click Domino' was written in hotel rooms and in the back of cars on the road just before the pandemic took hold. We went straight into tracking in Nashville with a real focus when the tours were cancelled and everything locked down. That initial stress and uncertainty would have been hard to write in and we had a lot of friends that couldn't write during those early months, instead, for us that uncertainty fuelled a lot of the intensity and atmosphere in some of the new album.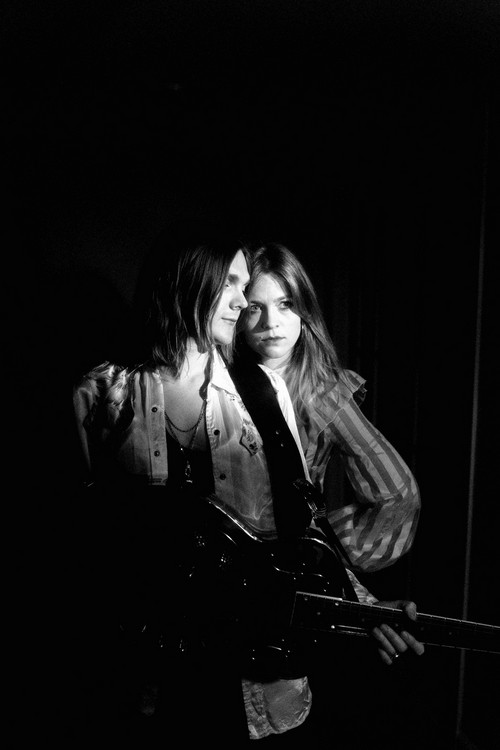 Picture Credit Zach Pigg

What are you most looking forward to about this new album?

For people to hear it! We have some exciting collaborations with Marcus King and even Greta Van Fleet and we really pushed ourselves in terms of production. And now, we're looking forward to making the next one! Each record feels like a snapshot of what was happening in that moment in time.

Is the variety between your songs 'Road To Avalon' and 'Click Click Domino' an indication of what the new album will be like?

Certainly is. We both grew up on a lot of records with a lot of dynamic and variety - John Marytn, Led Zeppelin, Fairport Convention, The White Stripes, Etta James etc etc and Americana and Alt Folk are such elastic genres we let the songs lead how they're developed and produced.

What is the main difference between this album and your previous work?

This is our first ever self-produced record. We worked with producer Ethan Johns on our first album having played very few shows as Ida Mae and he helped us begin to sculpt who we were as artists and distill our sound. This record has 100,000's of miles under the belt and feels like a truer representation of how we perform now.

What are your plans for the future?

We have some very exciting shows back in the States in July and the Fall including Willie Nelson's Outlaw festival and Newport Folk Festival. We also have a London Show in August (19th at St Matthias Church) as well as an exciting full band set at Red Rooster Festival (28th Aug) which we cannot wait for. It will be the first full band set we have played as Ida Mae with Ethan Johns on drums and Nick Pini on bass so it's going to be a real party