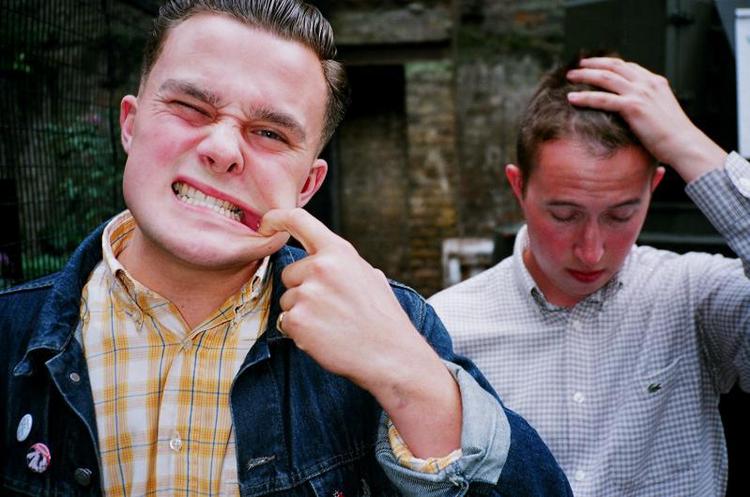 Slaves, Bald Wife & Long Balls // Epic, 18.07.14
Sunday, July 20th 2014
Three duos blow Epic apart.
Read full Article >
---
---
Interview with Kiran Leonard
Wednesday, July 2nd 2014
The best new British songwriter around...and still only 18.
The Nightingales: a b(r)and apart
Thursday, February 27th 2014
Yes, they're still around. Now with their own record label!
Secret Garden Party 2014 Gets Some Added Soul
Thursday, February 27th 2014
Line-up time @ Secret Garden Party 2014!
Norwich Sound & Vision 2014 Early Bird Tickets!
Thursday, November 7th 2013
Super Early Bird wrist bands and delegate passes are available... catch that worm!
Download NS&V 2013 Timetable
Wednesday, October 9th 2013
Download the NS&V 2013 timetable!
Deaf Havana in-store signing and acoustic set
Thursday, September 12th 2013
Deaf Havana will be doing an in-store signing and acoustic set at HMV Norwich on Monday 16th Sept at 4.30pm.
Next Big Thing 2013 closing date approaches!
Tuesday, September 3rd 2013
Time is running out to enter Next Big Thing 2013!
Waiting For The Gift Of Sound & Vision
Tuesday, September 3rd 2013
The fourth instalment of Norwich Sound & Vision is only place to be during the second week of October!
Enter the Next Big Thing 2013 Competition!
Friday, August 2nd 2013
Are you the Next Big Thing?
Leopallooza
Thursday, July 18th 2013
Pack your bags and head down to the Cornwall for the upcoming Leopallooza festival this august.
Latitude // New Line Up Announcements!
Wednesday, May 15th 2013
Latitude announce new additions including Bobby Womack and Eddie Izzard!
Download the NS&V Timetable
Thursday, September 27th 2012
Download the Norwich Sound and Vision festival timetable!
Enter the Next Big Thing Competition!
Friday, August 10th 2012
Is your band this year's Next Big Thing?!
What's Done is Dunn…
Thursday, June 14th 2012
Outline went galavanting into the Suffolk countryside for the Latitude press day, and Alex gives us the latest news from the camp...
Norwich shows - make note!
Thursday, February 23rd 2012
Two of record label Xtra Mile Recordings greatest exponents, Fighting Fiction and Crazy Arm both come to rock Norwich within a week of each other.
The Brownies confirmed for NAC!
Thursday, January 19th 2012
The Brownies confirmed to play hometown gig at the NAC!
MOBO Announce their FREE Tour!
Monday, January 9th 2012
Mobo Tour 2012 - Get Your Free Tickets
Alkaline Trio - Waterfront Date Postponed
Tuesday, November 8th 2011
Injury forces Alkaline Trio to reschedule Norwich date to May.
Want to support McFly?
Thursday, October 20th 2011
McFly are launching a Battle Of The Bands Competition to find support acts for their Norwich gig at the UEA on Tuesday 3rd April!
Maverick Sabre gives all access to students in Norwich...
Monday, October 10th 2011
Norwich students prove to be One Take Wonders as Maverick Sabre calls on their collaboration...
Burning Shed Celebrates 10 Years...
Wednesday, September 21st 2011
Norwich's own record shop and label, Burning Shed celebrates 10 years of moving and shaking with an exclusive gig at The Curve at the Forum
Get Your Music Heard
Thursday, September 15th 2011
On Friday 30th September 2.30pm at Norwich Arts Centre, Norwich Sound & Vision have a listening panel who are ready to give their views on YOUR music.