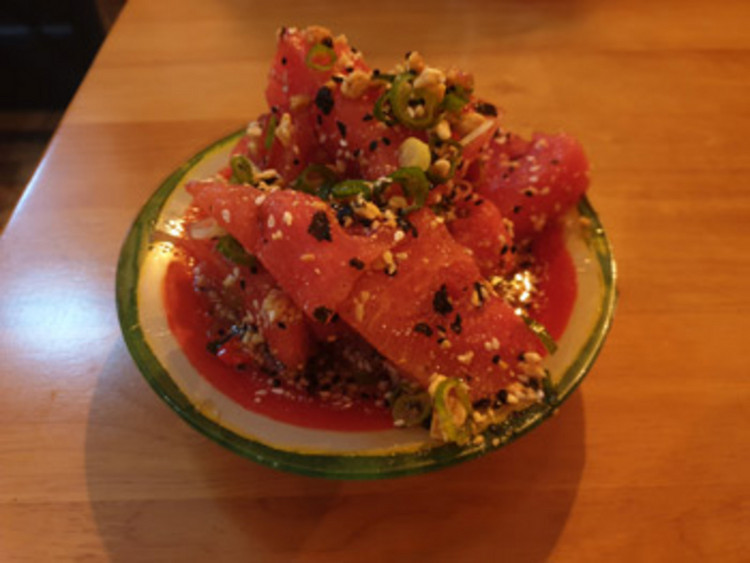 ---
---
Wild Thyme
Friday, March 29th 2019
Fat Maggi's at The Ribs of Beef
Monday, February 25th 2019
Donnelli's
Thursday, May 31st 2018
Lord Rosebery
Thursday, February 1st 2018
Norwich Market
Sunday, December 3rd 2017
The Buck Inn
Friday, August 25th 2017
Alley Ole
Tuesday, August 1st 2017
Namaste Village
Thursday, June 22nd 2017
Turtle Bay
Wednesday, May 24th 2017
Woolf & Bird
Thursday, April 20th 2017
The Black Horse
Thursday, March 23rd 2017
Ciscoe's
Thursday, February 23rd 2017
The York Tavern
Friday, January 27th 2017
Nanna Mexico
Wednesday, December 21st 2016
Jive Kitchen and Bar
Monday, November 28th 2016
Giggling Squid
Wednesday, October 26th 2016
The Golden Star
Friday, September 23rd 2016
North
Thursday, August 25th 2016
The Belle Vue
Wednesday, July 27th 2016
The Dining Rooms @ Cinema City
Tuesday, June 28th 2016
A really rather excellent meal.
St Andrews Brew House
Tuesday, April 26th 2016
The place looks good and has the substance to back it.
The Rose Inn
Thursday, February 25th 2016
Keep rocking and keep those burgers coming
Woolf and Social
Thursday, January 28th 2016
Fun and full of discovery
The Grosvenor
Monday, December 21st 2015
10/10!
Gonzo's Tea Room
Thursday, November 26th 2015
The food is genuinely excellent.
Just Lobsters
Tuesday, October 27th 2015
Try it for a special occasion
The Temple Bar
Tuesday, September 29th 2015
This place undeniably has character.
The Ribs of Beef
Thursday, August 20th 2015
I like this place.
The Street Cafe
Tuesday, July 28th 2015
The Street Café's appeal is in its effortlessness and unpretentiousness.
The Rose Tavern
Tuesday, June 23rd 2015
Yummo tapas at The Rose
The Reindeer
Thursday, May 28th 2015
T-Bone Tuesday!
Big Eat Out - Platform Twelve
Monday, April 27th 2015
A simple and relaxed night spot
Big Eat Out - Wig and Pen
Friday, March 27th 2015
Why wouldn't you?
Big Eat Out - Lust & Liquor
Wednesday, February 25th 2015
"A smart choice for food with mates, or an informal date."
42 King Street
Thursday, January 29th 2015
Oh wait, what? It's Valentine's Day coming up…?
Big Eat Out - Flaming Galah's Aussie Pie Stop
Wednesday, December 17th 2014
This is good old fashioned soul food