The Burning Crows
Band of the month
Rock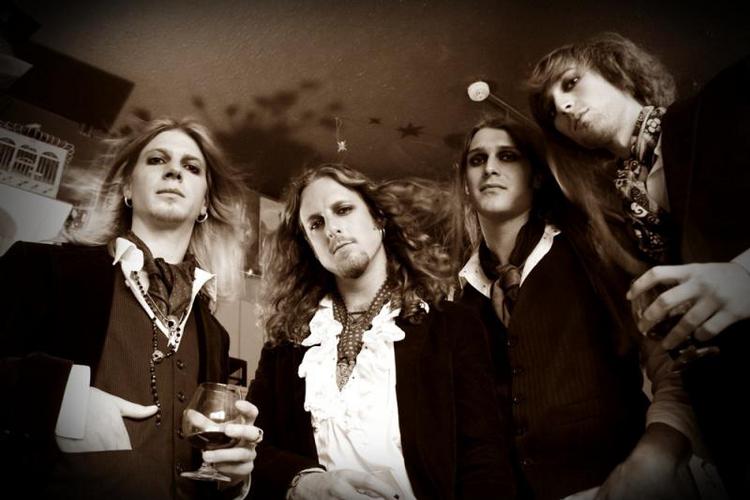 Bravado rockers The Burning Crows are about to unveil their lavish musical mayhem with their aptly named "Never Had It So Good" EP...
After spending innumerable hours on the road and playing countless shows to master their craft, the band recently took some time out to record at the world famous Rockfield Studios.
With the EP being Produced and Mixed by Nick Brine (The Darkness/Bruce Springsteen/Oasis) and with Keith Weir (The Quireboys/Def Leppard) making a guest appearance on keys, it seems that some of Rock's biggest players are starting to join the ever growing queue to get behind the band.
Following the release of their critically acclaimed studio efforts, the hotly tipped rockers set out on their first headline tour of the UK. Showcasing a sound that lands Britrock firmly back in the contemporary mainstream, the band bring a style and swagger to the stage that has earned them the reputation of being one of the very best live bands on the scene today.
If high energy, good time rock n' roll played hard and played with gusto is your thing, be sure to catch the "future of British rock" live and be a part of a decadent feast for the senses and carnival of frivolity.
Your presence is requested... See you at the front
The Band
Whippz - Vocals & GuitarsLance Daniels - Guitars & Backing VocalsWill Lockett - Bass & Backing VocalsChris Chapman - Drums & Percussion
Matt Goom - Manager
The Burning Crows are available for Live Performance, Public Appearances and Interviews.
For all Press, Booking, and General enquiries;
Matt Goom - Debonair Music Management
Email - matt@debonairmusicmanagement.com
Tel - 44(0)773 323177