A Clockwork Orange
The Shoe Factory Social Club
13/05/17
You might be wondering how A Clockwork Orange could possibly be any more exciting then the book or film. Well, Moco Theatre are here to show you just how thrilling Beethoven, milk, sex and violence really can be. Miche Montague, the genius Artist Director behind it all, has taken Anthony Burgess' words and made Stanley Kubrick look like right half arse - this isn't just live action, this is living action.
The cultured call it a promenade performance - as someone that has to wear platforms at any theme park to enjoy the full experience I call it bloody fantastic. The action moves around a number of mini sets and if you want to follow the show you have to get moving. The days of thinking, "oh for fuck's sake!" when you go to a show and get stuck seated behind some kind of giant, only to Britishly brush it off when asked "can you see OK?" are gone my little droogs.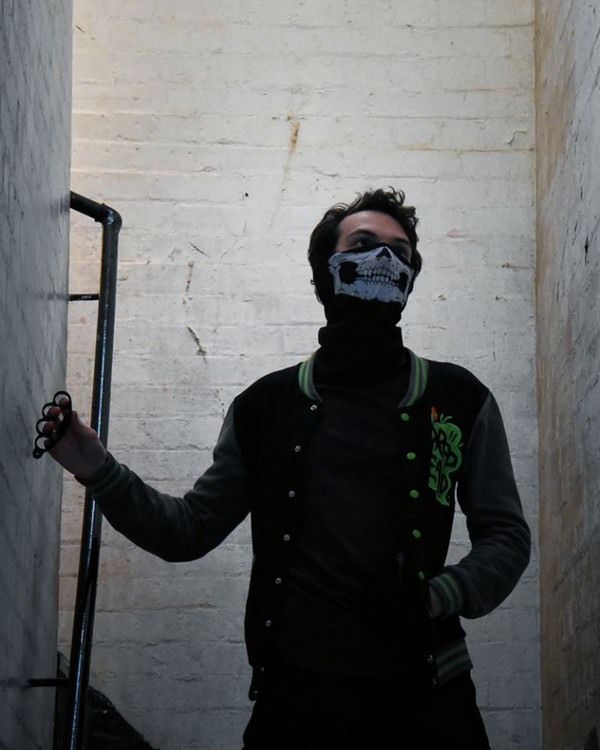 If for some insane reason you're unfamiliar with A Clockwork Orange, the classic tale of a future dystopia follows Alex the Nadsat (English mixed with Russian) - linguist, drug taker, rapist and random acts of violence indulger, who rules the streets with his fellow droogs. As the line between boys-being-boys and young adults becoming criminals blurs, Alex is sentenced for murder. Prison is no picnic, and he soon signs up for an experimental treatment, Ludovico, to kill the criminal reflex and be released back into society, unbeknownst what it holds in store for him after two years.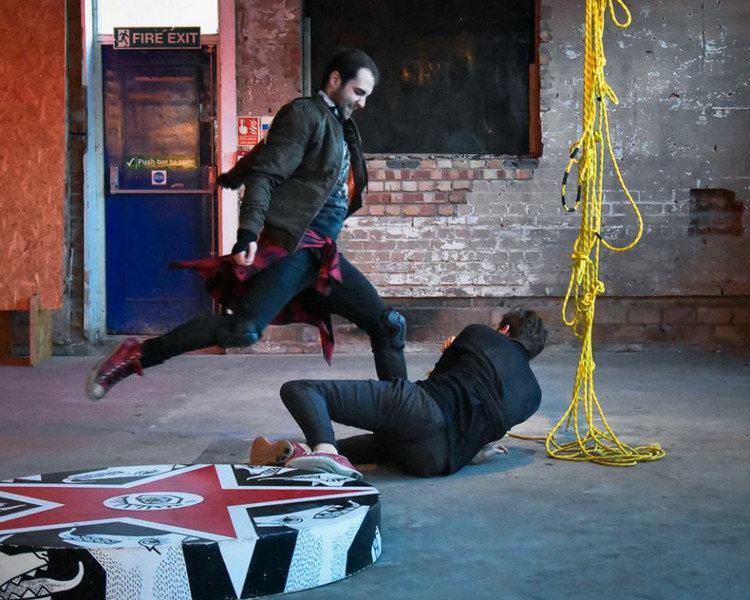 It's clear from the start that there's a strong team of magic makers behind this production, bowler hats off to them, for enabling the all male cast of Charlie Skinner, Dominic Sands, Edward Jones, Greg Arundell, Joe Darbyshire, Jonathan Massey, Jonny Gale, Luke McCulloch and Pip Williams to embody all characters evil, creepy, grotesque, villainous, featherly erotic and victimised. If theatrical violence ain't your thing, the longest fight I've ever seen - on what can only be described as a great stage - might change your perception, as it's a good 30 feet between the blows. A standing ovation was inevitable, but the awe this production inspired as the room rung with people making plans for drinks and chats after the show, was much deserved. You won't be able to see this performance and not care about it, so much so you won't just want to talk about it, you'll need to talk about it.
Don't be a victim of criminal reformation, because music and theatre are not discardable luxuries like marijuana or sweets - we have the right to choose evil and at the very least choose to watch what evil can do to evil. Book your tickets now because Moco Theatre are about to turn The Shoe Factory into old Mother Hubbard. Amen and all that cow.
A Clockwork Orange it at The Shoe Factory from 11th - 15th May.
Photos by Reflective Arts.