Courtney Marie Andrews + Buck Meek
Norwich Arts Centre
29/09/20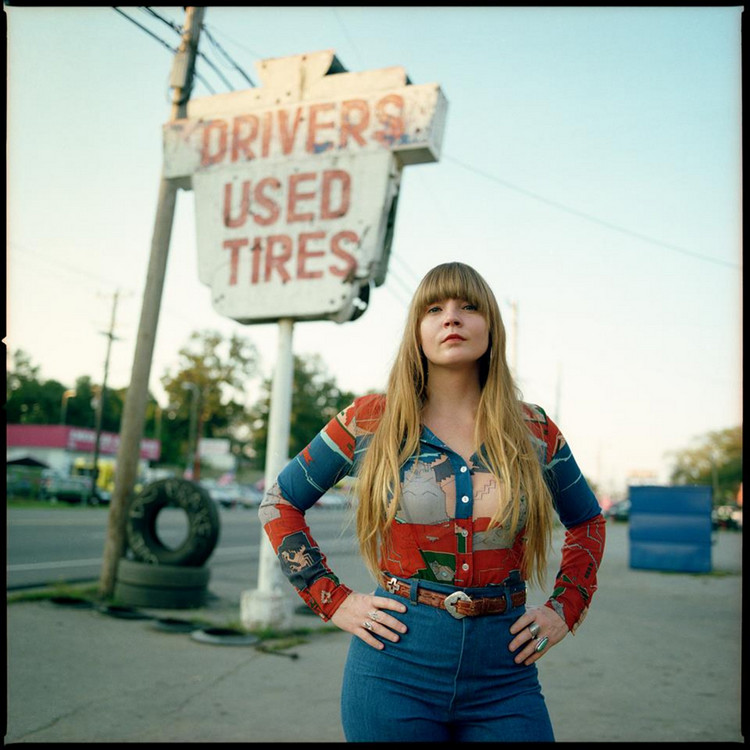 Since discovering her shortly before the release of her outstanding Honest Life album from a couple of years ago the songs and music of Courtney Marie Andrews have become precious to me. I was lucky enough to see her at Norwich Arts Centre playing a solo set supporting The Handsome Family shortly after this discovery and have gone on to see her several times in London since then too, so yes, a bit of a fan, to put it mildly. To see her in my favourite venue in Norwich with the full band had me excited for weeks ahead and the gig certainly did not disappoint.
Support came from Texan Buck Meek, guitarist with Big Thief and although playing solo he rather charmingly still introduced all of his bandmates. His was an interesting, languid guitar style and he had plenty of stories and an engaging stage manner but boy was the hall hot and humid.
It was to get more so as the room filled up considerably ahead of Courtney Marie Andrews' appearance, a line of fans already claiming a spot right at the front well ahead of set time. The band were warmly welcomed as they took to the stage and there were cheers for Courtney herself as she walked on with a smile and a wave, launching into a spine-tingling Long Road Back to You from this year's May Your Kindness Remain, then straight into How Quickly Your Heart Mends, from Honest Life. As the set progressed it was striking just what a catalogue of amazing songs she has amassed in these past few years. One of my favourites from Honest Life, Table for One, a weary and lonely story of life on the road was soon followed by one of the highlights of the night: a breathtaking Near You which featured a quite stunning solo from guitarist Dillon Warnek. The audience had been respectfully polite, quiet and attentive thus far but spontaneous and deserved applause broke out mid-song for this special moment. It's a band of mighty fine musicians who are tight and totally tuned into what Courtney's sound is all about and it all works a treat. For an hour and half they held us all rapt at the brilliant musicianship and the stories of the songs, plus of course Courtney's exceptional voice.
Another special moment was a strong rendition of Chain of Fools as a heartfelt tribute to the recently passed Aretha Franklin, Courtney explaining just what a powerful inspiration the Queen of Soul was to her. I sense it, as well as her inspiration as a person musically too, especially on the May Your Kindness Remain album which has many soul moments and influences. Kindness of Strangers being an example and yet another set highlight and the band really impressing. They are a tight unit (despite the bassist only being in the band for eleven weeks apparently) and the set really flows well.
I think Courtney is an old soul. She writes of experiences and emotions that people connect with as she expresses them so perfectly and sincerely from the heart, touching ours too. Perhaps that explains why the more mature age groups were well-represented, with a lifetime of hurt and experience under their collective belt. The younger people were plentiful too in a particularly mixed audience. I met a group of young people who'd travelled up from Ipswich for this, telling me just how much she and her songs mean to them. I could totally relate to that.
Courtney is quite amazing and relentlessly creative, productive and busy. As well as that magnificent voice she's a great musician and has a special talent for songwriting that makes people feel and connect with one another. It's no wonder she has such a loyal and devoted following. This was truly special and it was magical to experience it in our beloved Arts Centre, an intimate setting, great sound and a singer onstage who is a star to all who know her songs which made for an undoubted gig of the year contender. Stay kind.