Dr Clyde @ The Mash Tun
02/04/16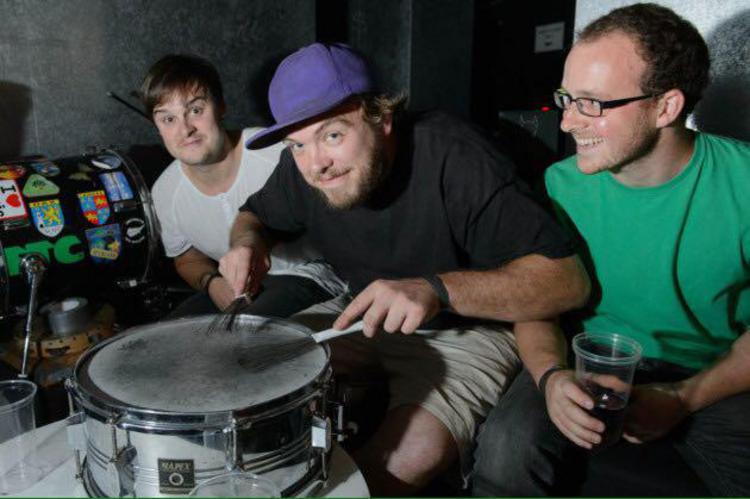 The sun has shown it's face and everyone's ready to have fun again. It's still light when we leave work, it's warm enough for the denim jackets to come out, and live music events have a sense of celebration about them – amplified tonight by the sudden announcement of it being The Grazing Saints actual Last Ever Gig. They, alongside The December Theory, support Dr Clyde upstairs at the Mash Tun, for a night of organic, Norwich grown musical jewels, hosted by Ideal Surreal.
The December Theory – a folk punk two piece – open up to a slowly filling room. A bizarre venue: downstairs a luxury gin palace, upstairs a low ceilinged function room from the '70's. They've hung up some fairy lights, I guess. The duo have a cute sound, a little Pat the Bunny, a little Kate Nash, but it goes a little amiss tonight – the crowd are too loud, the band don't demand attention. That said, I may just be seeing them in the wrong venue. There are some interesting moments, with Alex's stripped back vocals and the odd spoken word piece (a bold move IMO), but something just doesn't quite click tonight - I'm not bowled away by the band.
The Grazing Saints, up next, have the opposite affect. Their doom-psyche rock and roll fills the room – the air is heavy with it. Joe's howls cut through the ether, the bass and drums are tight and sweet. The control of the band allows the front man to be wild. I'm in fuzz pedal heaven. The sound is great and you can tell these are people who take music seriously. The band finish with a couple of high energy garage rock tunes, releasing the pressure; people start to dance. The room is well prepared for the final act. These guys will be sorely missed.
Dr Clyde
have feet a-tapping. The band are so tight, Jasper is charismatic and dynamic in performance, the sound is big, they look like they're having fun. I find myself glancing round to find the other members – I can't believe there's only 3 of them! The guitar has some serious funk, the drumming is vicious. Everyone's drunk, dancing and laughing. I love these guys because they manage to pull off their blues/dub/funk thing without tipping over the cheese line –not easily done. The set is impressively varied, and their slower songs carry some great harmonies, with a big vocal sound. This band is not passive, in delivery or song writing. A great night. Double thumbs up.