FolkEast Festival 2018 (Day 1)
21/08/18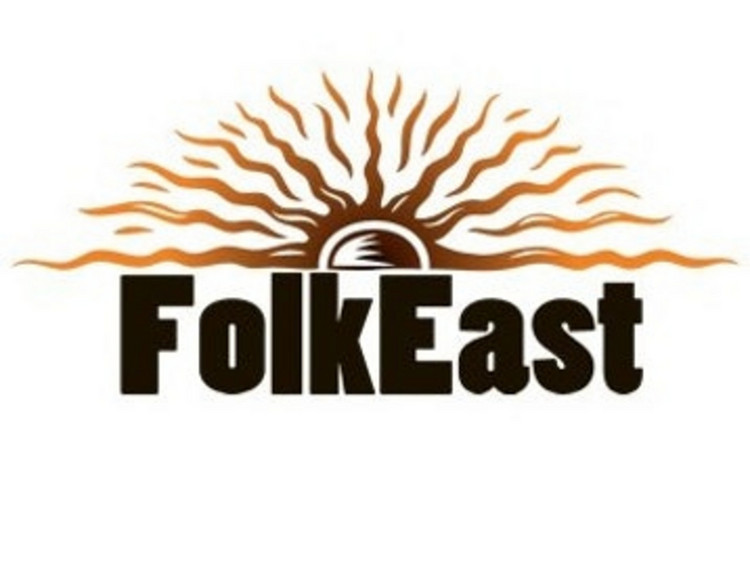 FolkEast is in its sixth year in the Glemham Hall Estate in Suffolk. As a friend and fellow Outliner says, a fair percentage of the audience are purists that will decry the Cambridge Folk Festival for having strayed too far from its folk roots into populist territory. To lay my cards on the table for the first time, I am not a folkie. I have come to folk music from punk, folk rock, Americana and so-called world music. Whilst I know and love some contemporary folk music, I'll confess that I don't really know Pentangle from the Watersons.
After catching a few minutes of the Instant Choir in the Broad Roots marquee, I head to the Moot Hall marquee for Capstan Full Strength. Now, this is the type of folk that I am just not that familiar with; traditional songs being performed by an unaccompanied vocal group. The Capstans have been singing songs of sea, land and work for twenty years. It is a powerful sound and I am enjoying it but False Colours are playing shortly so it is off the Soapbox tent.
False Colours are Polly on bass and David on tenor guitar, both sharing vocals. Theirs is a deceptively simple, beguilingly unpolished and slightly shambolic take on melodic indie-pop with a hint of folk. I am getting hints of the Vaselines, They Might Be Giants and early Breeders in their sound. I'd like to hear them with percussion but these are decent songs that deserve a bigger audience.
Back in the Broad Roots marquee, Sound Tradition is another vocal troupe. This is very much a crowd pleaser of a set that runs from Who's The Fool Now - purportedly the oldest published British folk song - to their own paean to the Morecambe Bay cockling disaster.
I have been a fan of punk-poet and self-confessed ranter Attila the Stockbroker since catching him on TV a donkey's age ago, but this is the first time that I have managed to see him live. John Baine's alter ego delivers his set of poetry with as much passion, intensity, anger, humanity and humour as I expected. What I didn't expect were the tinges of sadness of sorrow. With subjects covered running from politics and punk rock band names to bladder cancer and his relationship with his step-father, at times this is genuinely laugh aloud funny whilst at others I am wiping a tear from my eye.
Texan guitarist Rodney Branigan is well into his set when I arrive back at Moot Hall. With a big, soulful voice, Branigan has charisma and star-quality. When he is joined on stage by his cellist and bassist, the music is a wholly enjoyable take on countrified Americana. When he is alone on stage, sometimes playing two guitars at once, things are more experimental. The playing style mixes Michael Chapman and the percussive, over-handed hammer-on style of Jon Gomm. Every decent festival that I have attended has had one act I had not even heard of that stands out and earns a fan in me. Today, that act is Branigan.
Chat over and it is back to Moot Hall for Rowan Godel with Benji Kirkpatrick. Godel has been described as a superstore of the folk underground. What I witness is more in the vein of Laurel Canyon singer-songwriter scene of the late 60s and early 70s with a dose of trad folk than anything underground, but a couple of songs is probably not a fair hearing.
Today, Attila's Barnstormer 1649 are performing their Roundhead Renaissancecore and Baroque 'n' Roll on the Sunset stage. For the most part, the lyrics cover historical events that chime with today's political climate. This may be influenced by the music that became folk but the instrumental The Battle of Worcester has more in common with Sonic Youth or My Bloody Valentine whilst Pride's Purge is a medieval Motörhead.
I make my way over to the Soapbox tent for the avant-garde - very avant-grade - folk of Dead Rat Orchestra about whom I have heard lots of intriguing things. Sometimes performing as a two piece, at others as a trio, tonight we are treated to a duo playing harmonium, drums, guitar, banjo (with a bow) and log and hatchet. The Dead Rat Orchestra have a sound all of their own that invokes - in spirit if not in execution - early Bad Seeds, … Big Weekend era Arab Strap, Haiku Salut and Lau.
Finally, for me, it is back to Moot Hall for FolkEast's patrons the Young Uns. A likeable, good humoured trio from County Durham. Singing unaccompanied, I am told that the trio perform traditional shanties and contemporary songs. I can't in all honesty vouch for that. I am enjoying what they are doing but it has been a long day at the end of a long week, I am suffering from the lurgee AKA tourbusflu after those weekends away and my home and bed are calling. So, I call it a day and head for Norwich, promising myself that I will make it back to FolkEast next year for the whole weekend.
Like I said at the outset, I am not a folkie. Some of the music and singing I heard today wasn't my thing at all. This is, however, one of the most enjoyable festivals that I have been to. The atmosphere was relaxed, and it is in a cracking setting. Away from the music, there is plenty of interest in the Art Arcade, Knitworks, the musical instruments in the Instrumental gallery and the heritage displays. There's yoga, dance, ukulele, morris and bodrahn workshops. On a sunny day in August, what more could you ask for?