Goat - Requiem
23/09/16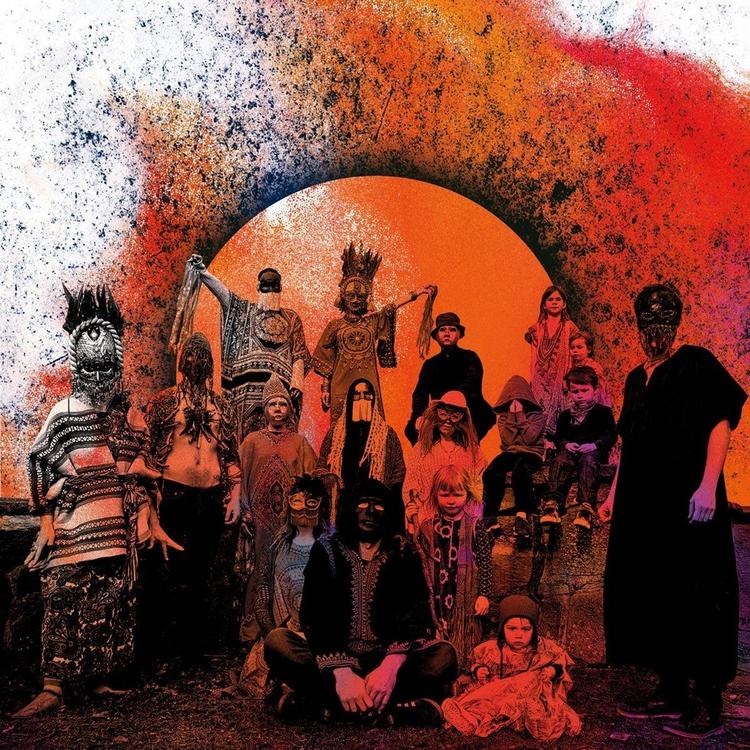 Who hasn't woken up, feeling dirty and poisoned from five years of Afro-Voodoo lysergic rock feeling compelled to use their road honed skills and newly forged spiritual clarity, to celebrate the cosmos in its multiplicity? Swedish freak royalty Goat joyously release their third LP, encompassing primal screams, Asian spirituality, First Nation tribalism and most evidently, African blues.
Vibrant Trouble In The Streets pours African sunshine from shimmering guitars, Lagos Synths and calypso vocals. A call to prayer begins Psychedelic Lover, a Saharan jam spanning the 1960's to eternity. Goatband hypnotically re-imagines Gimme Shelter, it's mesmeric groove a thing of beauty. "Share my bread, taste my food, try my robe", pretty hippy yeah, but whatever, I'm ritualistically dancing round a fire in Mali wearing antelope antlers, cockerals blood adorning my naked torso. Shades of Lemon Jelly on It's Not Me, NWOHM guitars on Goatfuzz and Goodbye's freaky Congolese music box groove, Goat are pushing their ceremonial burial ship out, producing tunes to repeatedly dig.
Whilst sporadically ragged, Requiem most certainly fulfils the brief of shamanic world music. An unselfconscious wig out for the seekers; the title suggests an end of sorts, so horn up, smear those sacrifices and freak right out.
9/10