HANK - Live In a Cold War Bunker
17/06/19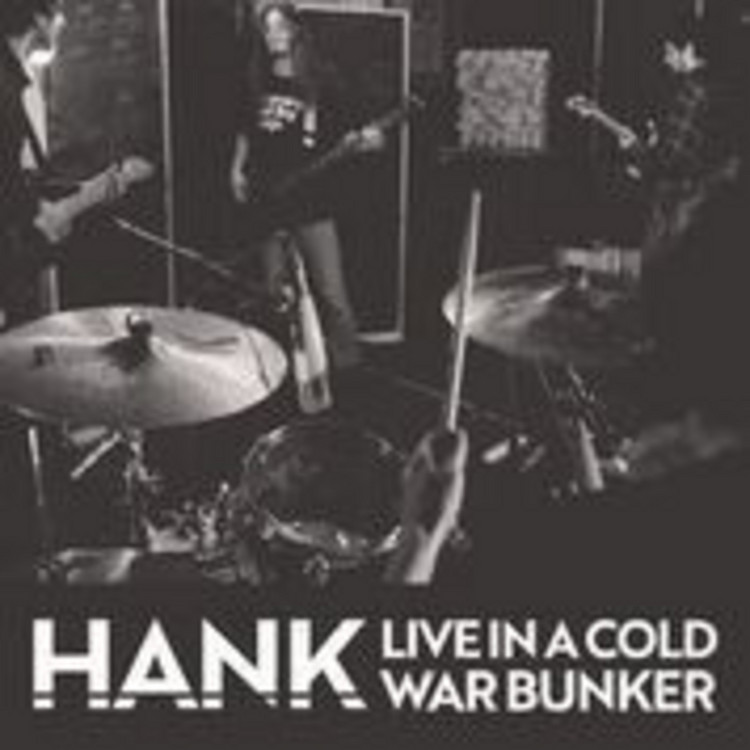 With members involved in the Flatlands festival and Drongo Records/Milkman Sounds along with playing in the likes of Dumbfoundus, Solko, Loco Motif and Galli, it is fair to say that this foursome are mainstays of the Norwich scene. This is the second EP from Ash (vocals/guitar), Jord (guitar), Tom (bass) and Ben (drums).
2018's Slopes was a great introduction to HANK but it didn't quite deliver the intense, visceral thrills of the live experience. Recorded live at the Crunch Studio by Mikey Shaw, the same (minor) criticism cannot be levelled at this release. HANK are self-confessed math-rockers and, at firs5 impression, this is a fine example of that genre. There is far more to this than that implies as it takes in King Crimson/Van de Graaff Generator prog, Fugazi post-hardcore, Machine Head shredding and tasteful soloing that brings Santana to mind, sometimes all in the same song. In lesser hands, this could end up as a song-free mess, more intent on showing off the musical chops than any soul or feeling. That is not the case here as HANK write bloody good tunes and the undoubted musical ability is always channelled to serving those songs.
Get this now, you won't be disappointed.
10/10