HANK - Slopes EP
23/03/18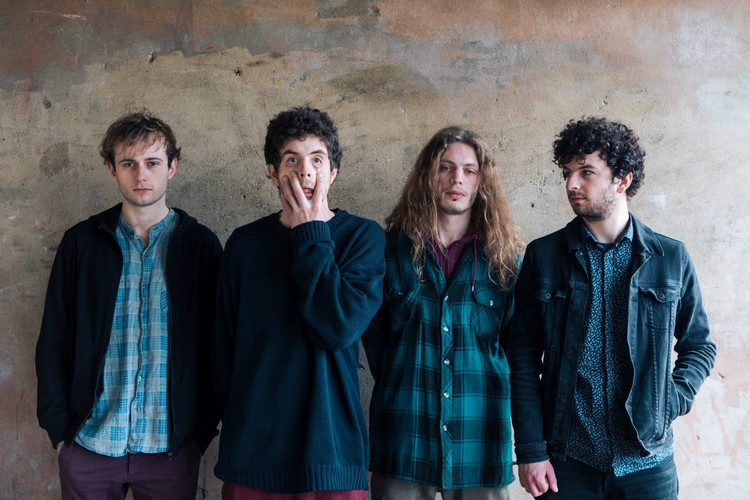 Consisting of Ash Woolnough on vox and guitar, guitarist brother Jordan, Tom McGeady on bass and drummer Ben Mollett, Norwich four-piece HANK are relatively new arrivals on the scene. On stage they are a tornado of math-rock, post-rock, prog, jazz-fusion and art-rock, with a touch of funk. This debut EP doesn't deliver the same experience - quite - but is a more than decent calling card.
Spit It - the first song they wrote together - comes on like Mars Volta playing with vintage Primus, if Les Claypool had ever written a catchy song. Denied has a tasty touch of classic Seattle grunge in the quiet/loud dynamic. You're The Hammer I'm The Slab was the standout when I saw 'em at Epic and is similarly impressive here. Closer South America may be the most straightforward track here, albeit that there is an almost surreal spoken word interlude and straightforward is comparative when talking about HANK.
Like I said, this may not quite match the live experience but it comes close and is a fine listen.
8/10
HANK play Epic on 30th March (with Wolf Number and Dr Clyde) and Camden Assembly on 16th April. Slopes will be self-released on 30th April.