Hollie Cook + Maya Law
07/10/18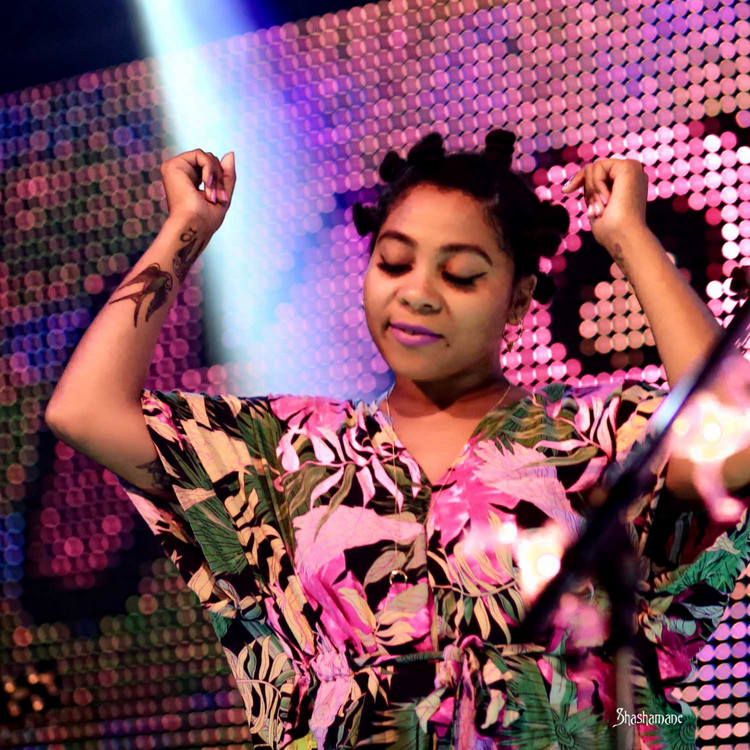 It was just days earlier that I saw Maya Law, supporting the Piratones at NAC but she never fails to impress. Opening at Epic she sounded strong and assured and has those powerful songs, delivered with that tremendous voice of hers. It's a big stage and crowd to play solo to but such things don't faze Maya, in fact she thrives on it. One of our city's brightest talents, it's good to hear her sing with such a cool confidence alongside her warm and likeable stage presence. Every word of every song is clear which means you really take in the messages and stories of them, all strongly stamped with her personality. Brilliant stuff as always from Maya.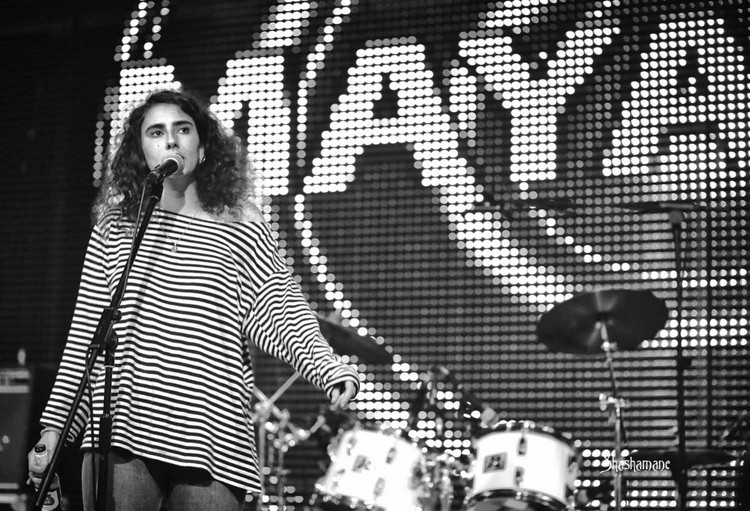 Hollie Cook was a welcome visitor to Norwich for her first headline appearance here and there was a lot of love for her in the hall. That feeling seemed mutual as her warm smile never left her face for the duration of this delightful set. Several times she beamed at us and called her audience cute and lovely in response to the many heartfelt "We love you Hollie!" shouts from all around.
The daughter of Paul Cook and a member of the legendary Slits when they reformed in the mid-noughties, she has quite a punk heritage but it is as the "tropical reggae" goddess for which she is best known. She's a great talent. A beautiful flowing voice and a catalogue of uplifting, infectious dub reggae songs that most of the audience seemed familiar with. Backed by the excellent and tight General Roots band we had a selection of tracks from all of Hollie's records, an early highlight being Shadow Kissing in a set which became progressively dubbier and sure went down well with the Norwich crowd who were having a blast.
If they were at all weary from an LA flight days earlier then they certainly didn't show it as Hollie and the band played with such an obvious joy and enthusiasm that it would have been impossible not to be delighted by it all. After a joyous encore or two Hollie invited us to check out the merch, come and chat, or just simply take some photos. A large number of people did just that as she happily engaged with everyone who came over. I arrived here already a fan of her music (this year's Vessel of Love is a gem) but as her personality and positive energy also poured off the stage with the music we all rather fell in love with the indescribably wonderful, brilliant and charming Hollie Cook herself. The flow of energy between her and the crowd was palpable. When you see someone onstage perform songs you already hold dear, and they play with such a natural joy and obvious love of making music it's a beautiful thing to be a part of. Please come back again soon, Hollie. Norwich adores you.