James Leg & The Bonnevilles
Norwich Arts Centre
22/05/17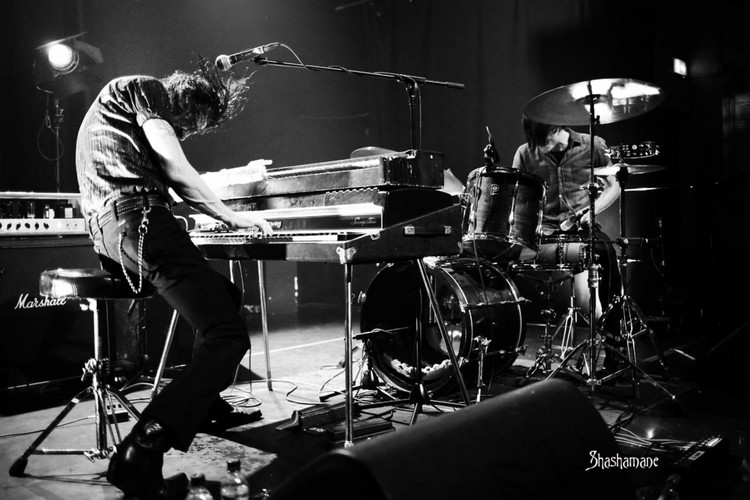 Sometimes (or in my case, frequently) one just wants to hear to some raw, primal musical noise. I've definitely been in that sort of headspace lately and although the previous evening I made one of my rare forays to the theatre for the brilliant performance from Philip Glass and Laurie Anderson - which I loved - I was again ready for some punk rock blues by the time Saturday came. Heading into the city the clouds looked suitably ominous, and as there was a short notice "secret" Billy Bragg gig taking place at NAC the already scheduled acts were shifted back an hour or two. As the heavens were about to open I dashed into the Spiegel Festival Gardens and the first person I saw remarked upon my Guadalupe Plata shirt. A short chat revealed that I was speaking to the drummer from The Bonnevilles!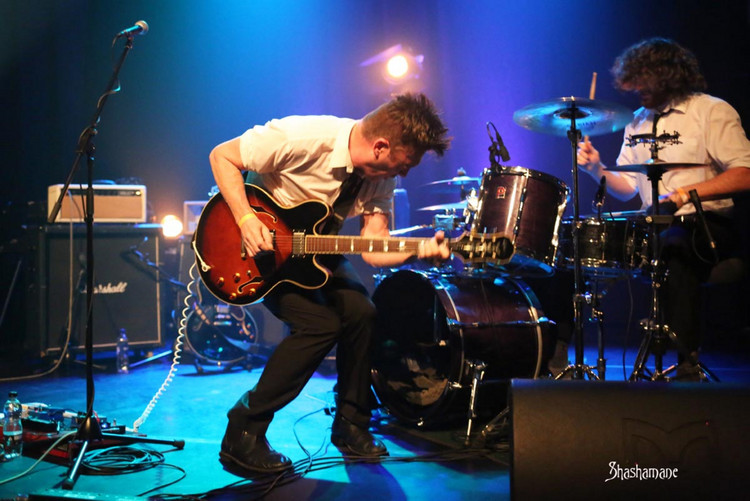 The Bonnevilles of course were co-headliners in this double-header with James Leg and opened the music at NAC at about 9:30pm on the last date of their tour. Initially plagued with technical problems with their amp, this Northern Irish duo didn't let it get in the way of their "garage rock" spirit and the audience were already onside with them, calling for "one more song!" as some running repairs were carried out after the first number. I thought they were great, and they grew stronger with each song even managing the duality of some audience swing dancing and simultaneous wilder moves down the front for their closing number. A lot of fun!
I've seen James Leg a few times - this "son-of-preacher-man turned bad" is a captivating force of nature onstage with some of the most primal, energetic and visceral punk rock blues I have heard performed live. He is no stranger to this part of the world having previously played at Bedfords Crypt for Jug Jaw's, Red Rooster last year, and even the old Cider Shed. With just two men onstage with drums and electric piano the sound is big and raw, and by the end of the second song Leg is already dripping in sweat, giving everything in every song at every gig. He is somehow able to make that piano sound quite menacingly evil and dirty, and at times you would swear there was a guitar going on there somewhere too but there isn't. This was compelling stuff and already the third headline act of the night at NAC, this 45 minute set seemed to be passing all too quickly. The crowd demanded an encore and this was duly obliged with a couple of songs, one of which was a cover of The Cure's A Forest to cap a fine night of the dirtiest, grungiest, gloriously raw blues in town. The Arts Centre could have been fuller but the night was dark and wet and it was late ... all rather fitting in fact.