Kerry Devine
The Bicycle Shop
30/10/20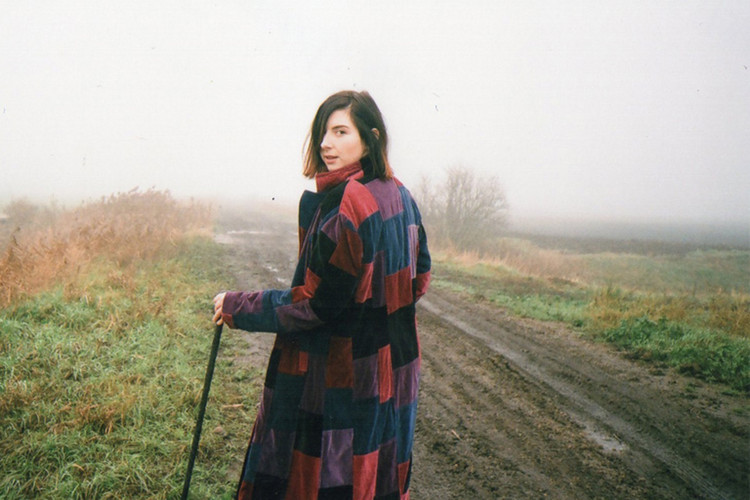 Casting aside my Norfolk and Norwich Festival volunteer T-shirt for one evening, I decide to seek Sunday night sanctuary in the subterranean world of The Bicycle Shop's basement in St Benedicts Street. Acclaimed Fenland songstress Kerry Devine is on tour to promote her new album, Away From Mountains, and on Sunday night the tour reached Norwich.
Support came from the familiar figure of Alexander Carson, known to many of us as Alex from Norwich band Wooden Arms. The Nord keyboard is Carson's instrument of choice for the evening, but early into the set he clambers through the audience to play a song on the venue's own upright piano (which he fancifully claims to have been salvaged from a pirate ship). The fragile vocals and piano playing are unmistakably Alex – a distinctive timbre and delicate working of the keys that always reminds slightly of Anthony and the Johnsons. Tonight's set introduces several new songs, and provides a chance to hear the beautiful new single, Lovers, before finally switching to electric guitar with looped accompaniment for the closing number. Welcome back, Alex (or, should I say, Alexander).
Kerry Devine possesses a voice that commands reverential hush from her audience. We almost hold on to breath during the songs, delaying even the inhalation of air until conclusion of each one, when we can finally break into appreciative applause, and gasp in awe and wonderment. And that is the atmosphere that takes over within the intimate surroundings of The Bicycle Shop. From the very first verse from Away From Mountains, the title track of the album, to the end of Closed Roads, we are transported to the vast beauty of the low-lying Fenland landscapes, with huge skies, drained marshes, coppiced woodland and abundant wildlife. Not Telling, Vehicle, and Fools That Fall are all lyrical delights. There is even a song about Holme Fen, an area I know well, although it turns out to be a slightly cheeky number about stealing chord patterns from an ex-boyfriend. Another, slightly shorter, song borrows lines from Whittlesey author Edward Storey's book The Solitary Landscape, and there is a totally spine-tingling cover of Portishead's Glory Box that sees Alexander Carson back on the bar piano, and has Devine's voice floating dramatically over her acoustic guitar.
It has to be said that the whole evening passed way too quickly, leaving me keen to hear yet more from this talented young songwriter. Kerry Devine returns to the region in June, with appearances at Cambridge Strawberry Fair, and at Bury St Edmunds' Hunter Club.