King Buffalo – The Burden of Restlessness
20/05/21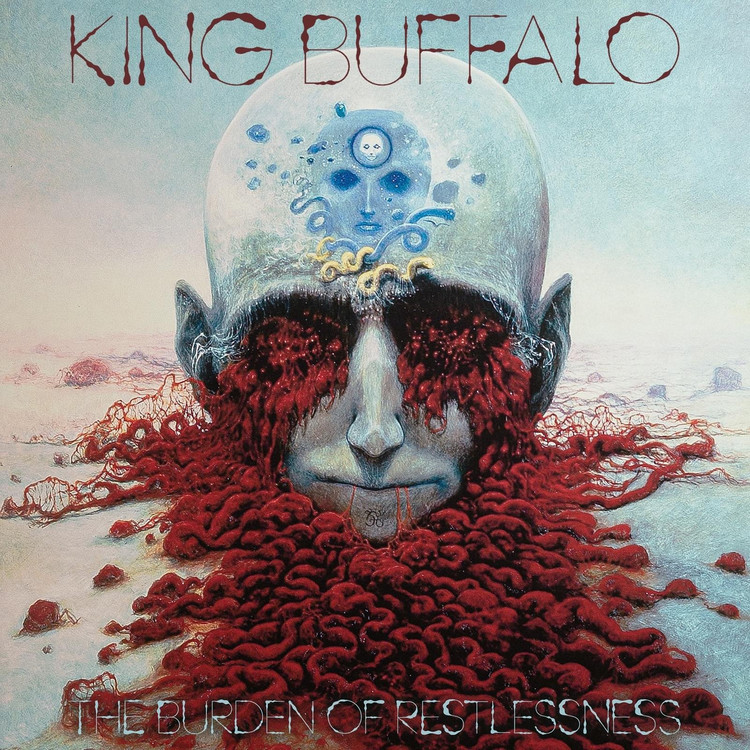 This is the first of three (yes, three) albums that King Buffalo are releasing in 2021. It seems that they made full use of the enforced down time in 2020. This album hits a sweet spot between heavy psych and stoner rock, and scores very highly on the 'chug' factor, which is a key factor for me with this type of music. After a brief intro, opening track Burning drops into just such a chug with rumbling bass and drums and understated guitar, it is quickly evident that this is superior stuff.
The band describe this as their darkest, most aggressive, and most intimate album yet and whilst it isn't aggressive in the way that a lot of heavy rock might be, there is a sense of menace bubbling under all the way through.
The production throughout is very polished, more so than a lot of music in this genre, with the band not afraid to throw synths into the mix, especially on lead single Hebetation which gradually morphs into a full-on guitar assault over the length of the track.
Closing track Loam covers all bases from the album, with a picked guitar intro, into super crisp clean drums and vocals, psychedelic guitar wig out, into bass heavy chug, then finishing with a metal focussed flourish. Cracking stuff!
This album is going to be getting some heavy rotation from me over the coming months, as well as a deeper dig into King Buffalo's back catalogue, and I strongly recommend you do the same!
8/10