Kitty, Daisy and Lewis
Norwich Arts Centre
08/05/18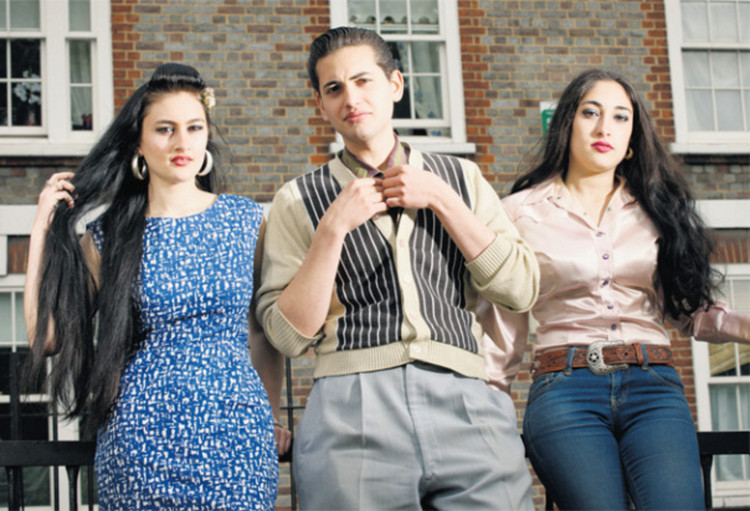 With a challenging start to my day, some twelve hours before the event I had all but written off my chances of spending the evening at a gig at all. That I did make it to see Daisy and Lewis at Norwich Arts Centre was a huge and enjoyable bonus.
At about 8:20pm on this Punk Rock Blues night, support Lewis Floyd Henry took to the stage. Both visually and musically he has more than a passing resemblance to Jimi Hendrix, and it is soon clear to see why he has been described as "The Greatest One Man Band in the World". A love of 60s and 70s rock but also some modern pop and hip-hop influences too. His covers are brilliantly inventive as well with the mash-ups unexpected. The way he returned to Motorhead's Ace of Spades by way of a simple, sudden "And don't forget the Joker!" really put a smile on my face.
Some frenetic guitar and drum like you won't often hear from a one man band, this was raw, raucous, real and fun. I've seen Kitty, Daisy and Lewis, numerous times, including at Bestival, Red Rooster, and a sold out Norwich Arts Centre gig a couple of years back but this NAC return show somehow felt much bigger, with a confidence that suits them well. Although they are still impossible to pigeonhole by genre (good on them for that too) the set still had a cohesive feel. The siblings, all individually brilliant and swapping around between keys, drums and lead guitar brought a festival vibe to a surprisingly lively and up-for-it crowd who were more than happy to engage and get involved which was clearly noticed and appreciated by the band too. Kitty going walkabouts among the audience whilst she played blues harp and as if things needed taking up a notch we had the always welcome introduction of Tan Tan on trumpet for a rocksteady, dub segment to a set that also took in blues, rock, pop, R&B and some out and out 1970s glam. All of these influences contributing to the wonderfully mixed audience too. Tan Tan described us as being like a "Jamaican audience" as the crowd was so enthusiastic. There can be no higher compliment. Last song of the set, their cover of Canned Heat's Going Up the Country was released by Kitty, Daisy and Lewis all of ten years ago yet they still appear to be so young. It shows how tight and accomplished they are having played together for such a long time and you will rarely see a more varied set of such high quality and versatility as this. The first night of a spring tour for new album Superscope and the band and Norwich really cemented their mutual appreciation. Of the several times I have seen them this was certainly the most impressive, they seem to raise the bar on each occasion but by many notches this time.

As if all of this wasn't enough there was even a DJ set from Earl Harlem (aka Hank Jd Sleek) in the NAC Adnams Mission Hall Bar throughout the evening, and it was lovely to see Kitty, Daisy and Lewis enjoying it with everyone else after their own headline set. There was still dancing in full flow and a party atmosphere in the bar as I slipped away at the end of a very long day which ended on a good note.