Luke Peter Foster
Norwich Arts Centre
23/03/17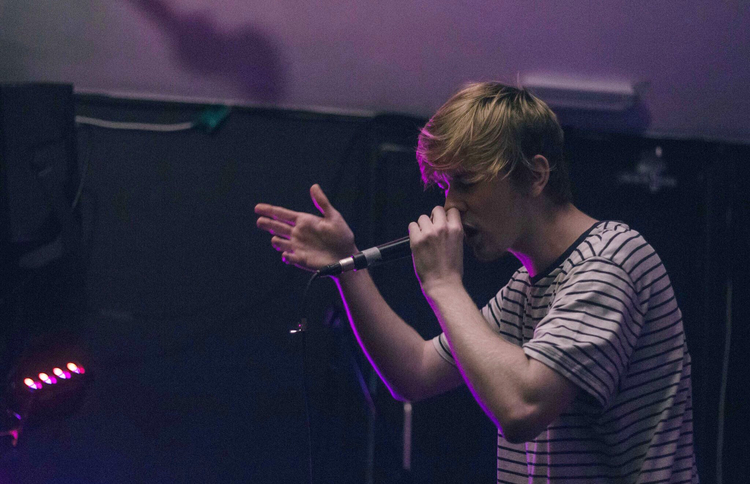 LPF is becoming a bit of a name on the streets in Norwich. Homegrown but currently away at uni, his beautifully and honestly constructed spoken word pieces are combined live with HappyGhost UK's creativity on the decks, making a hip hop performance of the highest calibre. Luke's highly personal alternative spoken word artistry is an articulate aural blast of life as a twenty-first century teen…plus he's a top geezer. I spoke to him about how pumped he is to release his new EP, how playing at Latitude last year was a special moment, and how Sonic Youths have given him immense support.
So you're from Norwich but are away at uni at the moment. How's it going? Are you still able to find time to make music and have your new surroundings give you inspiration?
Being away from home is an interesting time, with lots of changes. I've found out a lot about myself over the months of being away from my usual surroundings, so my inspiration is at an all time high. For me the only difficulty is channeling this inspiration till I have something I'm completely happy with. I think if you love music you'll always make time for it no matter how busy you are, It's just about putting the time aside.
How did you come to start rapping and writing songs?
Originally it was nothing more then just having an invested interest in poetry, which I began to learn when I was in primary school. I had always made music, and played instruments, so It was somewhat inevitable that these two things would one day cross paths, and influence each other.
Which musical artists have meant a lot to you in your own development?
Interestingly my main inspirations aren't from hip hop or rap, they mostly come from bands such as Radiohead, and Alt-J. The lyrical creativity Thom Yorke posses really resonates with me. I really enjoy hearing the psychological conversation, and ideals Thom has always played with. Thats not to say artists like Mike Skinner or Kate Tempest haven't influenced me, cos they truly have.
I know that Sonic Youths at the Arts Centre have supported you right from the beginning. What did they do to help?
Sonic Youths offered me support; they have backed my tracks through sharing and promoting, offered advice, and provided opportunity that as a new artists I would have found hard to find. I can't thank them enough for providing me with this platform. It's vital new artists receive this.
Have you found Norwich to be a supportive city for new musicians and acts?
Norwich has always been great for providing opportunity for new acts, I think it's hard to find a city where so many new musicians are accepted in the community so quickly. I've only been on the scene a year, though every show we do in Norwich, it always seems there are new artists with a little following coming up! It's all very inspiring.
What's the process you go through when writing a new track?
I'm constantly writing lyrics - it's so accessible, all I need is my phone, and some inspiration, so this comes first usually. Then I'll try to envision how I want these lyrics to be presented, what type of beat, what rhythm, and what drums. From then I try and write and produce at the same time - I try to weave the two within in each other, so the tracks don't sound dis-attached. I need the beats to resemble the lyrics, and the lyrics to resemble the beat.
What advice would you give to anyone thinking of wanting to start doing what you do?
If you're wanting to become a live musician, producer or writer there's really nothing stopping you from doing so. I think patience, and drive is truly necessary - nothing falls into your lap, thus taking the time to perfect what your doing is the only way. I think it's fair to say that recording equipment doesn't come easy either, and sometimes this can scare people aware from wanting to be a producer or engineer, though there are still many opportunities to use great equipment, so take them!
How did you get together with your live DJ, HappyGhost UK?
It was through a mutual friend - we were introduced at a party, and once we showed each other some tracks we had each others attention. I asked Alec to start being my DJ and that was it. We began building the set, and after that began playing shows.
You've just releases your very first music video, for Time Spent. How did you find the process of making it?
The process was overwhelming. Otto Video were fantastic, and supported my visions while excelling my expectations. Scouting for the location was honestly like being a kid again, travelling to Disneyland! It was such an exciting experience. I knew when we began to film I had to give it everything in order to do the landscape, the idea, and the cinematography justice, and now when I see that video I can't be prouder. Though there are more ideas to explore, and we're currently creating a new video!
You played at Latitude last year – how was that?
Latitude was an experience I will never forget, from being provided the opportunity to playing, the whole time I was fairly overwhelmed. It's almost a reality check moment. Being offered a little slot on a stage at a festival that I love is too humbling, and really puts the hard work into perspective.
Your brand new EP is due out, It's Even When It Pours. It's quite an unusual title – how did you come up with it and what does it represent for the EP as a whole?
It certainly is, I'm very excited to share it. It's Even When It Pours essentially means even though it's raining on me, it's also raining on someone else. Even though I may be feeling down, there's someone sharing these feelings too. It's a positive message, hidden in quite a dark piece of imagery.
How long has it taken you to put the EP together?
I've revamped the EP too many times to count - the original tracks that were on it now aren't. I've done over 30 songs for a five track EP, so it's changed so much since I started in January. When I realised that I wanted it to be another concept EP like These Sullen Seas,
that's when I began to re-think how I wanted it. Though now I think it's ready, the tracks convey the messages I want to be heard, and tell stories that I've been wanting to portray for a while.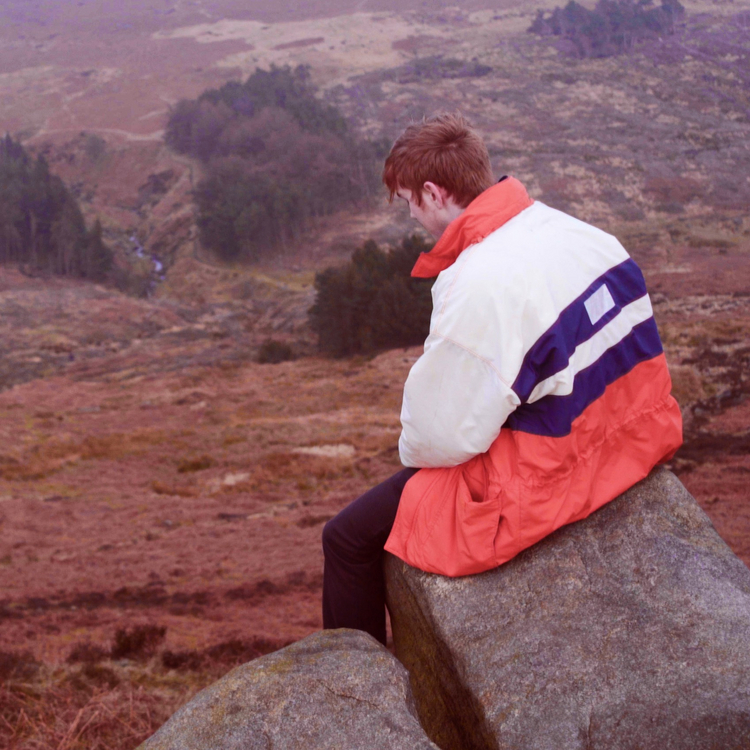 What's your favourite song on it?
I like different songs for different reasons, but right now Like The Heavens is for sure my favourite. It's the most mellow on the EP, though it comes from a deep place and is extremely reflective. It's a song about home, and leaving things behind.
How would you say your sound has developed since you first began?
I think I've really progressed in my writing, but mostly in my mixing and mastering techniques, so I think it's fair to say that my beats are being presented better and more clearly. But I have for sure come from a more electronic sound to a far more mellow hip hop sound, to compliment my spoken word.
You're playing at the Arts Centre the day before the EP is out, on 6th April. Do you suffer from nerves or stage fright?
Not really while I'm performing. Moments before the show the nerves for sure kick in, I think I just attribute that to wanting to provide a great performance, and to try and express to people the feelings that I was having when I wrote the tracks. It's odd once I begin though, the nerves begin to leave, and the shows begins to flow.
See Luke Peter Foster at his EP launch night with Sonic Youths at Norwich Arts Centre on 6th April with HappyGhost UK and special guests. Tickets from norwichartscentre.co.uk