Midwinter Moonshine
Norwich Arts Centre
06/07/20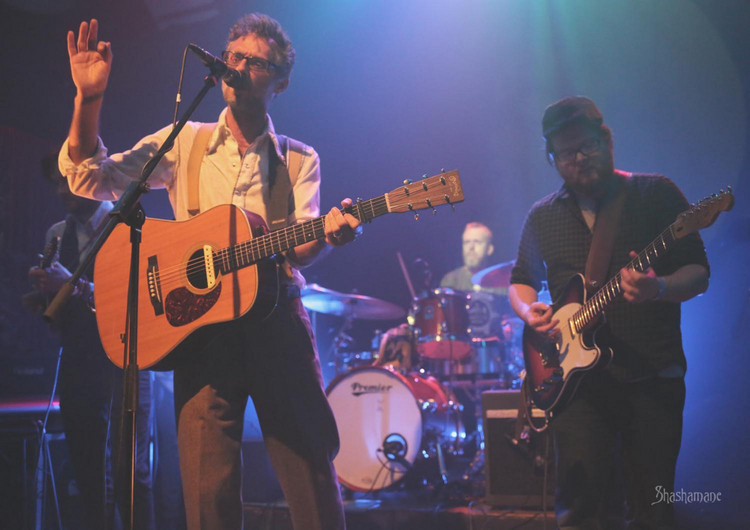 Such has been the popularity and demand for tickets for The Vagaband's annual Midwinter Moonshine that in recent years it has been expanded to a double-header over two nights at Norwich Arts Centre. This year I went to both nights.

Midwinter Moonshine I (with a suitably impressive full moon not only in the sky as I journeyed in but also on the NAC stage backdrop) was opened by rising star and Sonic Youths graduate Lucy Grubb, playing with a pared down version of her band which featured beautifully sympathetic and complimentary keys, banjo and guitar. I've seen Lucy numerous times so was already a convert and I felt that those hearing her for the first time here were more than impressed too. Dear Walter, from her recent EP, was just sublime and created one of those pin-drop moments. It's clear to see why she is getting some well-deserved attention not just locally but nationally as well.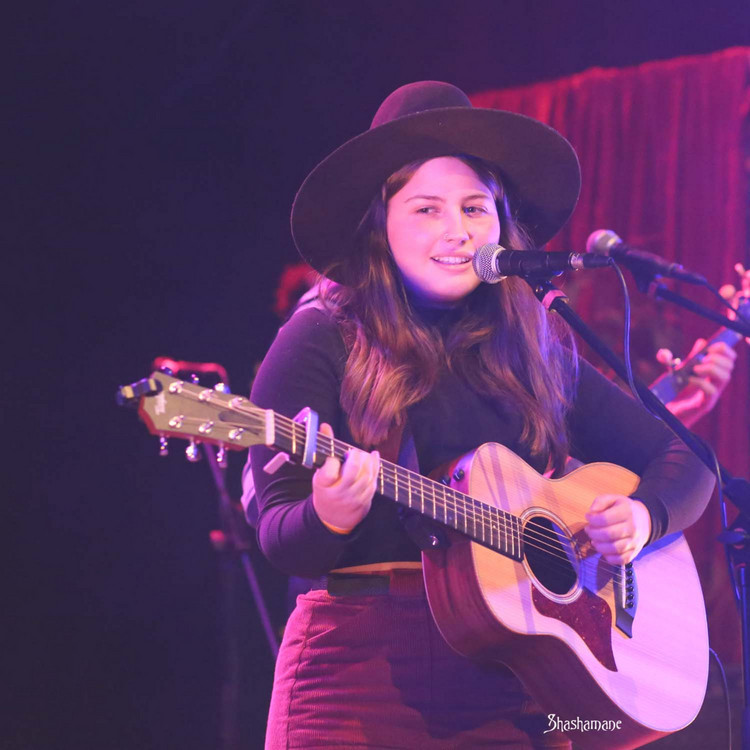 I'm familiar The Hanging Stars from some memorable Red Rooster appearances and a couple of albums but this was their first time playing in Norwich and they were quite simply magnificent. Fans of The Byrds, The Paisley Underground, and especially The Long Ryders will love them. We even had the rare treat of hearing a Gun Club classic performed live when they covered Mother of Earth towards the end of their set. I do hope they'll be in Norwich again at some point for their own headline show.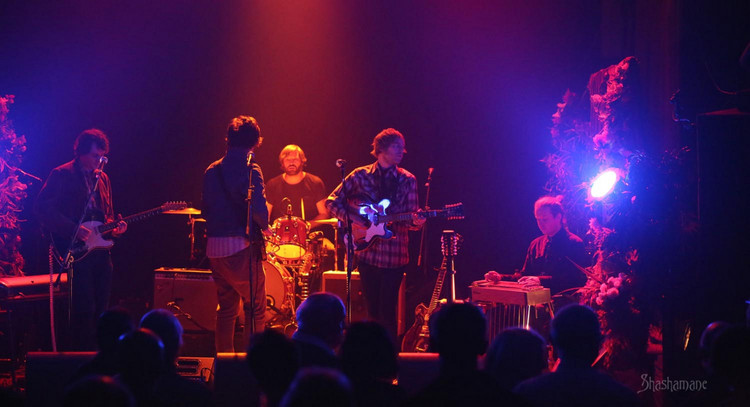 This year's solstice falling on a Friday meant there were about a hundred other parties and gigs going on around the city which perhaps dented the attendance for the first Midwinter Moonshine but it was still a healthy and appreciative turnout who welcomed Norwich legends The Vagaband onto the stage at about 10:10pm as they filed on to an intro tape.

The Vagaband 2018 have changed slightly and are more electric with the addition of Mark "Boweevil" Howes on guitar and Tris now also playing electric bass. With one of the finest voices in the county, Yve Mary B has joined to bring her vocals and special, unique magic whilst The Hanging Stars' Joe Harvey Whyte was on pedal steel. The ninety-minute set drew heavily from their excellent recent Something Wicked This Way Comes but covered all their albums and also included a healthy smattering of established live favourites such as The Whistling Song and Gabrielle. It's been a good year musically for The Vagaband with the release of their third album, lots of rave reviews and festival appearances and the recent highly successful collaboration at OPEN with the Youth Orchestra.


Midwinter Moonshine II the following day was due to have been opened by Paul McClure but as a result of an untimely back injury he was unable to perform so the wonderful Steve Arlene was called at short notice to come out of his self-imposed winter gigging hiatus. Big Steve is a huge but understated talent. His songwriting is truly special and should be recognised as such. Many Arlenes songs are cherished and held very dear in the Shashamane household. He performed the first few numbers solo before being joined for a couple of numbers by another Norwich legend, Noel Dashwood on dobro, and then a few members of The Vagaband themselves. The mutual respect between artists was obvious. It all passed by too quickly though and they were really hitting a groove during Springboard which proved to be the last of the set. I'd love to see these guys playing together more frequently, this was gorgeous.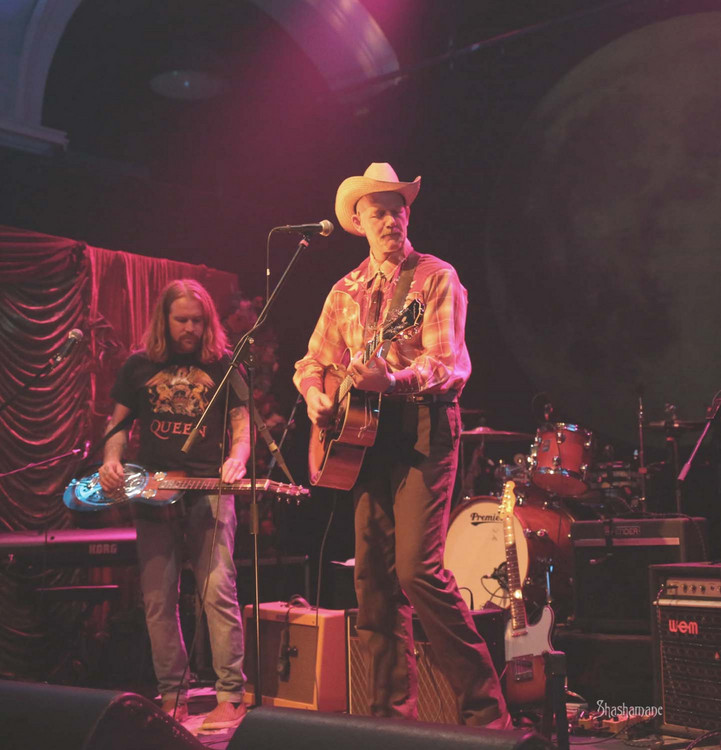 Another of my favourites was next up, the wonderful Hot Raisin. As they were setting up the mic was still set for the height of Big Steve, for a moment I thought Tory was going to have to sing Lemmy-style with head tilted back so high was the mic. She said she'd neglected to bring a stack of Yellow Pages to reach it!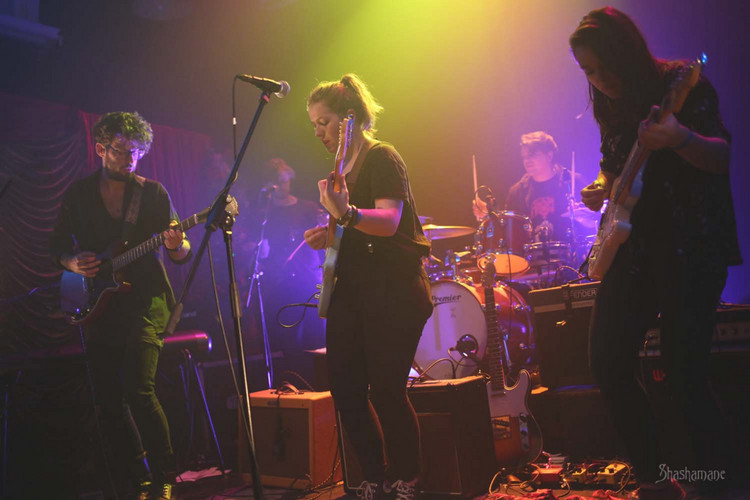 It was a powerful performances from the full electric Raisins on what was sadly the last gig to feature drummer Daryl. They sounded especially punchy though with the somewhat rare sight of Tory playing electric guitar alongside the guitars of Luke and Mary, with Tom on bass. They are always great fun but the bigger the stage the better the show it seems from Hot Raisin and this one was up there with their best. I felt they were having a lot of fun (we certainly were) and this aspect of their friendly and genuine love of playing always comes across strongly, plus with their now traditional beer toasting between songs. They definitely won a lot of new admirers here with this set. Such a well-balanced band, both in terms of their music and their personalities.

The night closed once again with another triumphant set from The Vagaband, the whole band tight and in fine form. It was quite a lively crowd and watching from the side at one point I could see people dancing everywhere I looked. They were once again joined by some cameos from Noel and sent us back into the midwinter night in rousing, uplifting style but for those who wanted to linger longer there was still a honky tonk going on in the bar with Earl Harlem's brilliant Borderline.