Norwich Cocktail Week
23/06/18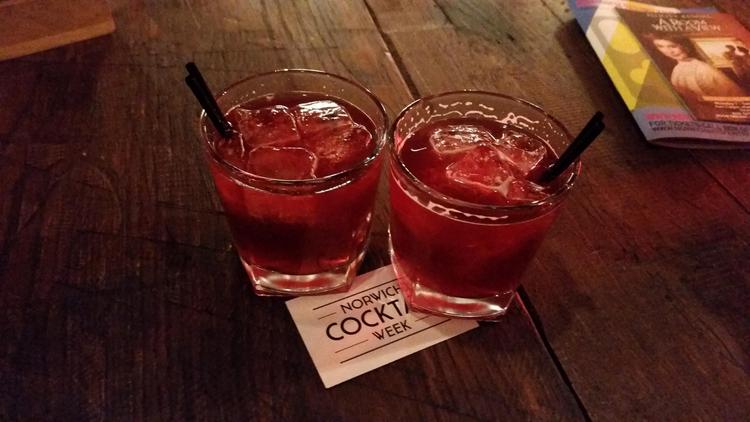 I usually prefer a pint, but sometimes I fancy something a little…fancier. Norwich Cocktail Week has been going a few years now and Norwich has a lot more cocktail bars than I imagined.
I enlisted the help of my brother and went on a little cocktail crawl. The Ten Bells was our first stop, where we had Vapour Trails served in little metal chalices. Refreshing and slightly sour, even the egg whites tasted good! Next to The Plough for a Paloma. It was at this point I discovered I don't like Mescal – the super smoky taste was overpowering, but the obliging bar staff added some lemonade for me so I could finish it without wincing. I was craving a beer by this point, so we popped into Brewdog where Jude made us Framble'. I think that's what they were called. Fairly sure they had beer in too, but things were getting a little fuzzy by this point - I only realised I was staring at some guy's tattoos after he gave me a little wave. I blame it on my new contact lenses, not the booze obviously. Final stop was Gonzo's where I ordered a Blood Orange Collins and a Monster Mule. We sat at the bar and watched Sharknado, a truly awful film not made any better by the previous four drinks.
Little bro had to head home and I wondered if I could get another drink elsewhere, but when my friends said they were all staying in I was secretly relieved to 'have' to go to bed and get started on my hangover….
Norwich Cocktail Week
Ten Bells
Gonzo's
The Plough
Brewdog