Norwich Sound & Vision 2016 Launch Night
Norwich Arts Centre
26/09/16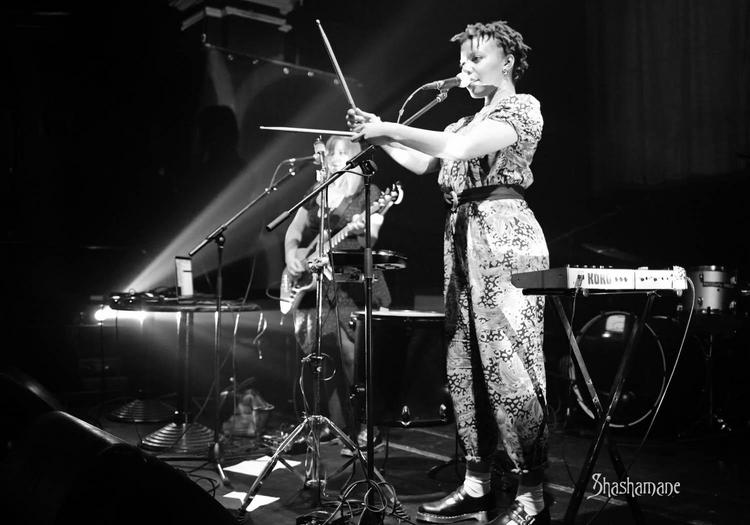 The 2016 Norwich Sound & Vision Festival kicked off in the now traditional style with a pre-festival gig launch at Norwich Arts Centre on Monday night. There's a feel and a buzz about it this year especially and an excitement at the early gig announcements. It has grown year on year but this one already feels important and big and was suitably matched by a really strong line-up for the launch.
After some excellent and entertaining short speeches giving glimpses into what we have in store next month the music kicked off with Sink Ya Teeth who have only been in existence for a year or so but get better and better at an impressive rate. I've seen them a good half dozen or so times but this was the first time on a decent sized stage and they most certainly rose to the occasion. Maria and Gemma have a chemistry, friendship and magic onstage that gave an impressive delivery for their songs with, it should be said, amazing sound (as it was all night) from the brilliant Bill Vine. Sink Ya Teeth are on a creative roll and have become a must-see Norwich band. An early opportunity to catch them again comes on Friday when they play at the Take 5 cellar supporting Pip Blom, with DJ78, and also of course during the NS&V Festival itself on Friday 14th October with Wooden Arms and Broads at the Octagon Chapel for Cinema City's Sound of Silents, a night of live scores to East Anglian Film Archive footage projected onto a big screen. Last year's equivalent with Birds of Hell and Mammal Hands was a Festival highlight for me.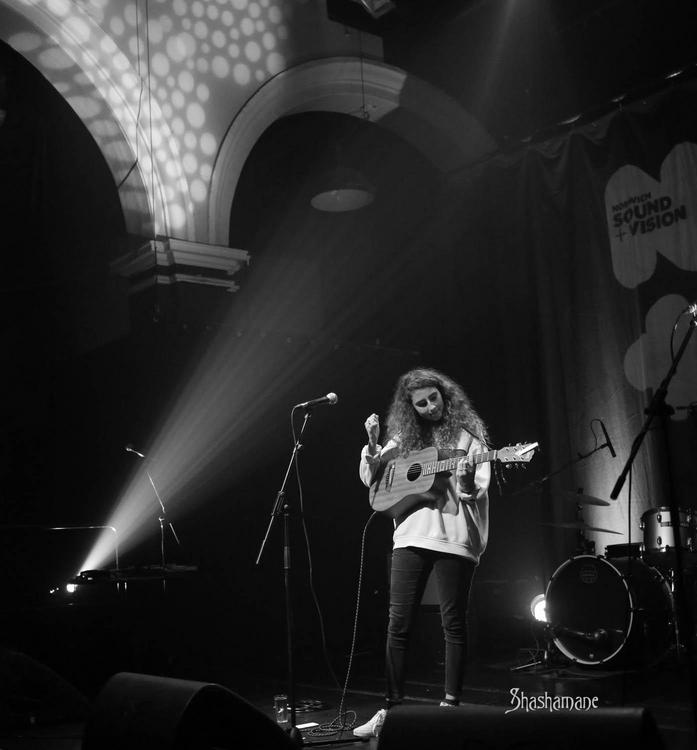 The music at NAC was coming thick and fast and soon afterwards the highly talented Maya Law came onstage for her set. She played with a nice blend of humility and quiet confidence and came over as immensely likeable, having the confidence to play brand new songs and to hold things together when forgetting a line. She definitely has something special. Brilliant though her Amy Winehouse cover is though it is her own compositions that make the biggest impression on me.
It's been a little while since I last saw No Holy Men and they've progressed a lot in that time; there's more variety in the set and in the newer songs. Alex has imposed her presence onstage more too, prowling and patrolling it and seeming more expressive than ever. She has a formidable Patti Smith-esque voice and it's pleasing to see her stamp some more of her own identity into the band's onstage persona. Solid drumming and some power guitar chords from Andi, who totally looks the part, give the band a powerful identity and it was the newer songs that impressed me a lot at this gig, the slower ones showing an interesting side and development. Interesting times, and I know they made a big impression on a number of people in attendance here.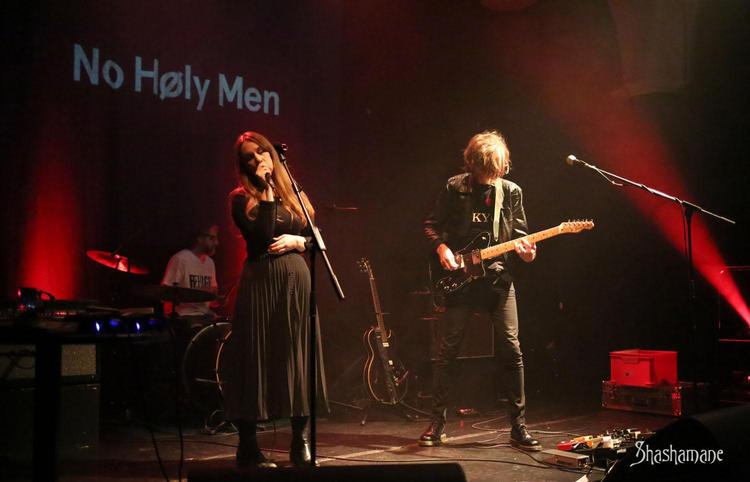 Tonight I finally caught a band I have heard a lot of good things about. Cabrakid. Although I didn't catch the full set, I heard enough to know I was hearing quality, especially as their brand of hip hop isn't quite my first musical love; they still convinced me quickly. There are some exceptions in the genre that I do like and admire though, and Cabrakid are one of them. They quickly won me over and they make music in an area that can occasionally sound cliched and formulaic (to my ears) but they are exceptions and come across as genuinely original and exciting. They deserve huge respect and attention for that.
As Rosie said in her introductory speech at the beginning of the evening, it is worth remembering that two years ago Let's Eat Grandma played the Birdcage for NS&V and again for the launch night last year. Look where they are now, fresh from a New York trip they are selling out UK venues nationwide on their tour and are set to headline the festival in their home city. I wouldn't be surprised to see any of this year's launch acts go on to headline next year. Definitely the strongest and most exciting launch line up thus far, in my opinion, with all the bands on an upward trajectory which is what it is all about and a delicious taster of what is to come at NS&V16, which is also probably the most exciting yet.
Norwich Sound & Vision
Norwich Music