Nosebleed - Scratching Circles On The Dancefloor
12/04/18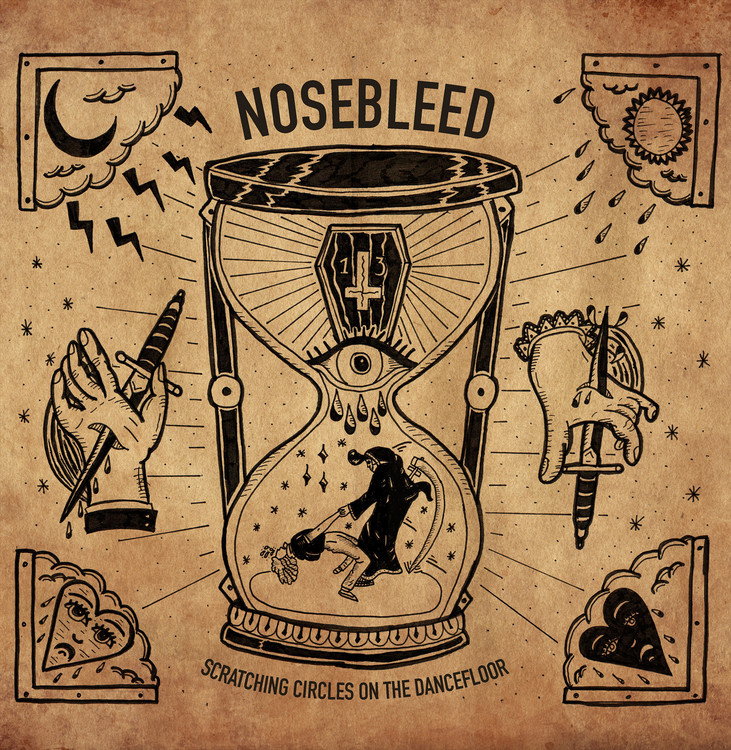 I believe in the redemptive power of rock 'n' roll but, just occasionally, I need a reminder of how righteous it can be. This album delivers that and then some. After four years of tearing up stages the length and breadth of the country, Leeds power-trio Nosebleed bring a riotous, glorious noise that has the rebel attitude of classic R'n'R, the strut of rockabilly, the swagger of mod and the energy of garage punk.
At 22 minutes, this is a short, sharp shock of an album. Of the thirteen songs, few touch the two minute mark and some clock in at less than half that. Short it may but, recorded live over one weekend, more energy is expended here than some bands manage in a whole career. At 54 seconds, opener I'm Okay sets the template of scything guitar, pummelling rhythm and shoutalong vox. Psycho and What Have You Done have a touch of Radkey. I Can't Tell You Anything is a vicious kidney punch of a song. In an alternate reality, Slow Down and Scratching Circles would elevate Nosebleed to Arctic Monkeys-style domination.
Fitting with the ethos of band and label, order this near-classic LP from your local independent record shop or online from TNSrecords. You won't be disappointed.
8/10