Paul Lewis at the John Innes Centre
27/06/21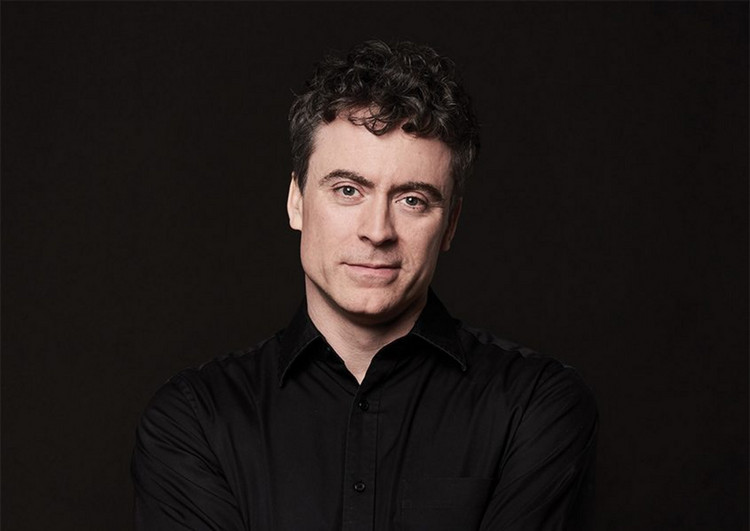 Two weeks into Norwich Chamber Music's mini festival and we were treated to another astonishing performance by a world class musician. But focused rather flamboyant, tight-lipped rather than chatty, Paul Lewis is a very different person to Seven Isserlis, not least in their chosen remit. Isserlis brought an arcane programme of the obscure and the intriguing to the John Innes Centre. His performance was all about uncovering gems. Lewis set himself a task that was, in a way, even more challenging. Offering up Mozart and Mussorgsky was certainly accessible, but is it possible to present Rondo alla Turca or Pictures of an Exhibition in a way that is exciting and new? How do you make an audience sit up and listen afresh to work so familiar than they might be more inclined to sit back and let it wash over them?
In the case of Rondo alla Turca the solution is to place it within its proper context, embedded in Sonata K331, where appears like an unexpected but welcome guest. Written in the early 1780's this attempt to recreate the percussive sound of Turkish military bands offers up one of Mozart's most toe-tapping melodies, packed full of lyricism and emotion. In lesser hands, such a compact and detailed work might get lost, bouncing away on a wave of effervescence. I doubt Emperor Joseph II really told Mozart he had played too many notes, but he certainly has more than his fair share here, so that it took all of Lewis's considerable technical ability to tame the piece. There was, throughout, a clarity and crispness to his playing that drew out detail I hadn't heard before. It is as if I had previously only listened to the Sonata under water, and had now had come up for air, hearing it as should be played for the first time. When reading texts from literary giants we connect with works from the past in a direct and tangible way. With music, the effect is usually more defuse, mediated through the prism of the performer. Yet here, I found myself nodding sagely, confident that I was listening to exactly what Mozart had in mind.
We also got to hear what Mussorgsky had in mind, which was no small matter given the ubiquity of Ravel's orchestration of his best known work. It was sobering to be reminded that Pictures of an Exhibition was originally a work written for solo piano. Given the huge technical challenges made upon the pianist, and the unconventional nature of the work (in its day, it must have sounded revolutionary) it is perhaps unsurprising that the heavy lifting required is rarely left to one musician. The effect, though, was stunning, allowing the piece to speak with the singular voice that the composer intended.
Lewis had to establish the wildly different tone of each component, link them coherently with the bridging promenade passages, and do so in a way that conveyed his emotional response to Victor Hartman's paintings. On top of that, he had to contend with the audience's muscle memory of humming along to the countless lush orchestrations that have gradually, but inexorably, moved away from Mussorgsky's intention. With a lucidity and singular purpose, Lewis draws us in, so that the grotesqueness of the Gnome, the mystery of the Old Castle, and the delicacy of the Unhatched Chicks are each brought to life with a heady mix of nimble dexterity, unbridled passion and fearless intent. Although I knew the backstory to the work, I think this was the first time I truly saw the paintings, walked with him from picture to picture, and empathised with the anguish at the loss of a friend.
It was always going to be a challenge to close the evening on anything else after that, and in a rare few words, Lewis conceded he had struggled to find a proper balance between the pieces he had chosen for us. In the end, Scriabin's FivePreludes Op. 74 was tacked on the end, as a semi-encore. It's a slippery, elusive work that flies by in a flash. It was expertly executed, as we had come to expect, but I'm afraid I was still wandering around the art gallery, scooting between pictures just one last time.
Musical interpretation is so often an iterative process, with artists building on the assumptions of previous generations and informed by earlier performances. Lewis seemed to bypass all that, tapping into the very heart of the music, compelling the audience to re-examine work that can seem over familiar, judge it afresh, and thereby be reminded what extraordinary composers Mozart and Mussorgsky were.