Sink Ya Teeth
Norwich Arts Centre
22/06/18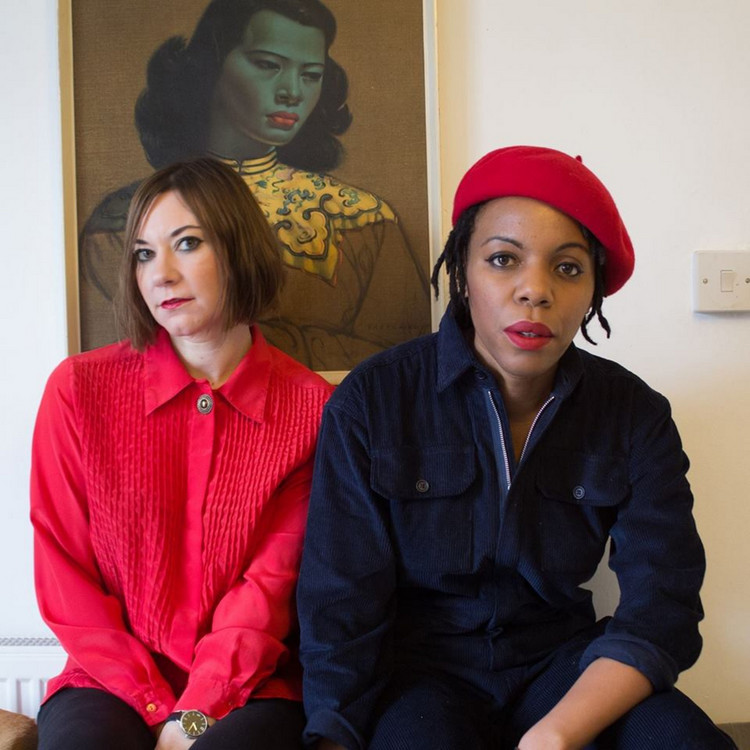 Tonight, Norwich's very own Sink Ya Teeth launch their self-titled debut album with a well attended hometown show at NAC
First up, Jessica Antoinette Christensen AKA Aseasita does a fine job opening proceedings. Delivering vocals that are somehow laid-back but urgent over keys and programming, Aseasita sounds to me like Fever Ray taking a grimy hip-hop route.
As a huge fan of vocalist/guitarist Maria's work as Girl In A Thunderbolt, I am both surprised that it has taken me so long to check out Sink Ya Teeth and feeling a little trepidation that this might not be as good. Oh, I need not have worried. I need not have felt even the tiniest little hint of a twinge of doubt. Maria and bass/keys/vox partner-in-crime Gemma deliver something special this evening.
Playing their debut album in order and in its entirety, SYT take the best bits of early to mid-80s leftfield art-pop and wrap them in sparkling Giorgio Moroder sonics before adding in dashes of prime disco, house, dark wave and Lady Gaga to create something that is both contemporary and classic. I get the feeling that most of the crowd are a touch partisan and already in love with SYT. Even those that are new to the band - like me - are soon won over.
It may only be June but having already seen 101 different bands and artists so far this year, I feel confident in saying that this will be one of the best sets of the year. It has been that good. And the album - on first listen - matches it.