The Velveteers - Nightmare Daydream
11/10/21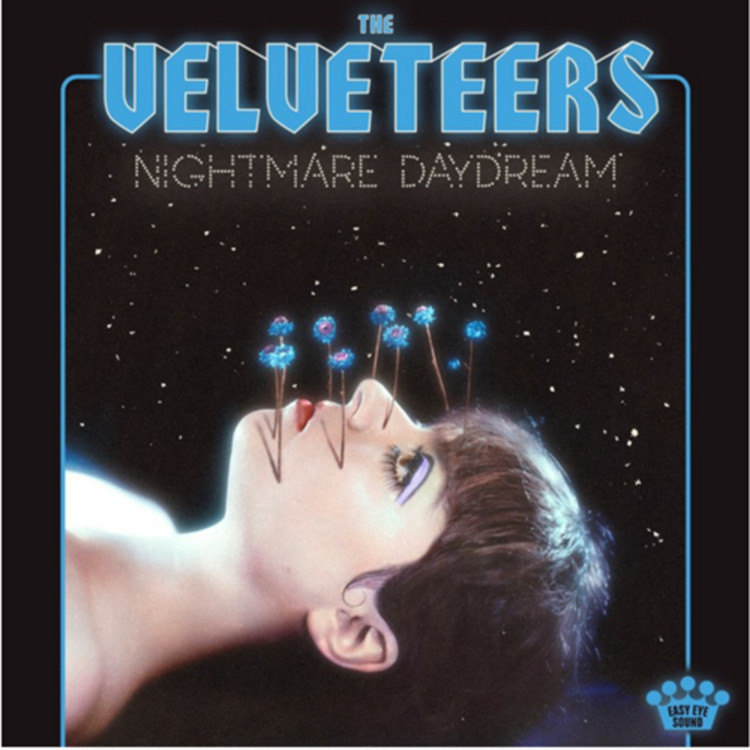 Just over two years ago, I caught The Velveteers supporting Pearl Harts at Voodoo Daddy's. I lovePearl Harts, Demi (vox/guitar) and drummers Jonny and Baby absolutely blew them away. Since then, the trio have attracted the attention of Black Keys' Dan Auerbach and opened for Guns N' Roses.
The twelve songs here are short and sharp. Only one breaks the four minute mark. Produced by Auerbach, there is a garage-blues swagger but the sound doesn't stray that far from the live experience or the earlier six track 10". The twin drum attack gives the heavy, rhythmic thump of prime 70s glam to the likes of Dark Horse, Father Of Lies, Charmer And The Snake and Devil's Radio, bringing to mind T-Rex and Slade. Beauty Queens and Choking are thrashy 60s garage with a hint of Misfits-style horror-rock. The title track evokes Billion Dollar Babies era Alice Cooper. What A Smile Can Hide is an almost gothic take on Zep and Soundgarden. Brightest Light has country feel, with a sublimely grungey solo. Limboland hits the midpoint between blues balladry and early 60s teen tragedy. Highlights are the raging Motel #27 and the dark, eerie Bless Your Little Heart.
Guitar rock is supposedly in decline. This proves that to be far from true.
9.5/10