The Wolf Number - The Bunker Sessions EP
21/09/17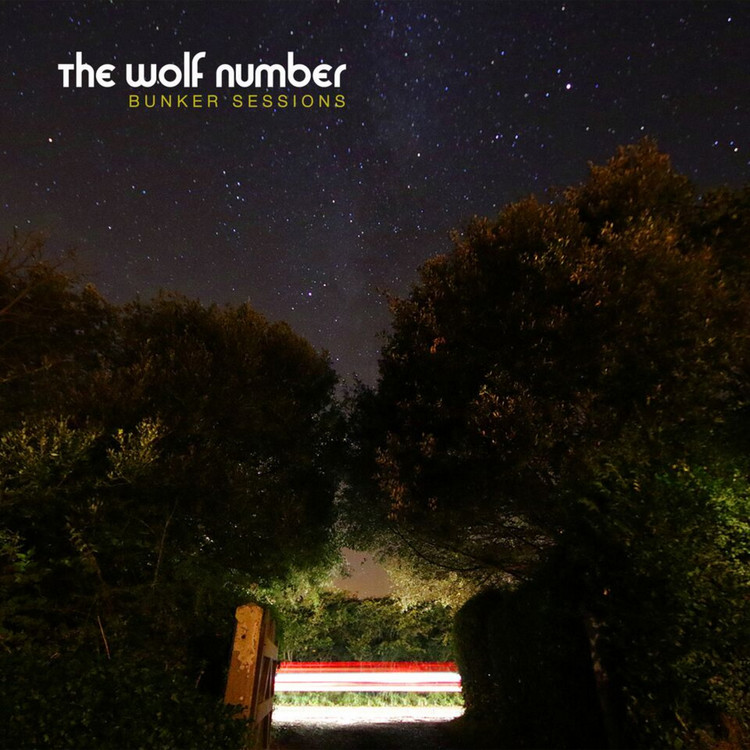 The Wolf Number played at a recent end of summer outdoor event I attended, the final act under a clear night sky full of stars - I listened close to a nearby campfire. This was just heavenly and I have been looking forward to this debut EP ever since, and smiled to myself when I saw the starry night sky that forms the cover art itself.
Recorded at the already much-missed Old School Studios - a former nuclear bunker, hence the title of The Bunker Sessions - the debut release from Norwich trio The Wolf Number does not disappoint. That live set put me in mind of Mogwai, with a hint of The Cure and even a bit of Pink Floyd and prog creeping in there. The EP continues this feel and features some samples and a few more discernible influences but they are quite unlike anyone else currently playing on the local circuit. I feel their gigs have already taken on that sense of 'occasion'.
The EP opens with Del Mars which takes me right back to that outdoor set, all instrumental tracks, superbly played with lots of space giving it something of a trippy feel, it is quite beautiful and music you can really lose yourself in, the five and a half minute Fujiwhara Effect is a perfect example of this.
The Bunker Sessions closes with the more uptempo Sunset Speedwork, with initially some sampled birdsong followed by snippets of spoken dialogue taking it closer to Public Service Broadcasting territory or perhaps a sedated Soyuz Rats.
The Wolf Number have, in a short space of time, become one of the must-see Norwich bands. With great guitar riffs and some trip-hop grooves (The Watchman) they are predominantly based in ambient rock and create glorious soundscapes on an excellently produced EP that avoids being overblown. It has captured the band exactly as I would have hoped - I do like space for songs to breathe on recordings, and the Bunker Sessions nails it.
The EP gets its official launch at Norwich Arts Centre for OddBox on a bill that also includes Lord Kesseli and the Drums, Ellie Bleach, Joy Tourette, and Hannah Tobias on 29 September 2017.

10/10