The Wolf Number
Norwich Arts Centre
23/01/20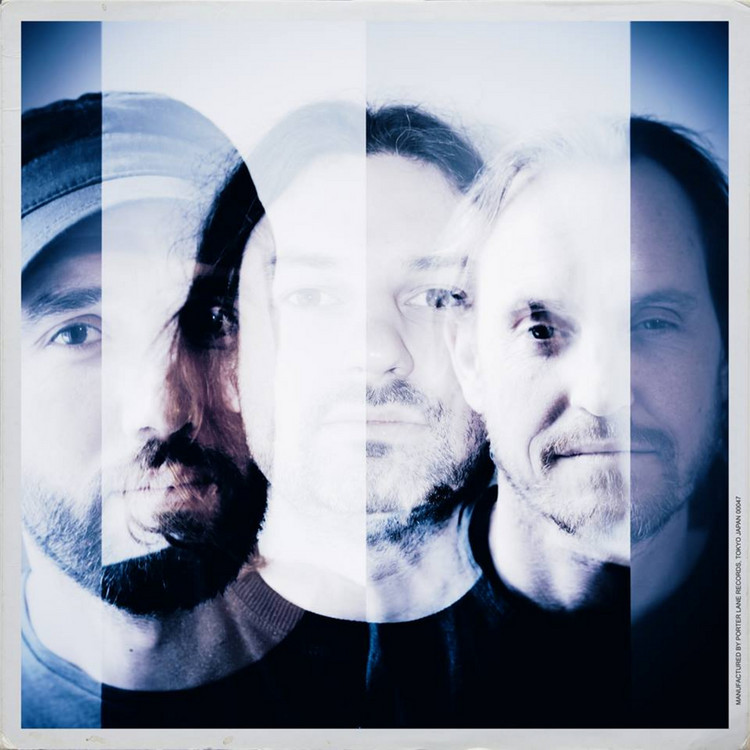 Despite the cold, the post-party season comedown and the financial hangover that follows Christmas, there is a more than decent turnout for tonight's show at NAC. Presented by Odd Box Promotions, this is a showcase for four diverse acts. It shoulda been five but The Volko Trio are a no show.
Before I talk about tonight's acts, a gig should be about more than just the music. The music is, of course, the most important thing but a gig should be an EVENT. I am not talking about enough pyrotechnics and searchlights to reenact the blitz or a stage full of scantily clad dancers or an animatronic skeletal mascot shooting lasers from its eyes or exploding codpieces or even a guitarist in school uniform doing a duck-walk across the stage but there must be an element of a show otherwise what is the point? I could just stay at home listening on Bandcamp or SoundCloud. Which is where Corinthians fall down,.
Now, I can tell you next to nowt about this lot, despite some fairly intense internet searching. I don't know who they are or whether they have done anything before, although I think they are London based. What I can tell you is that they are a five piece, with two singing keyboard/synth players, a bassist who also plays keys, guitar and drums. Musically, this is an interesting take on shoegaze and dreampop, bringing to mind School of Seven Bells or a heavier, more electronic take on Talk Talk and Wooden Arms.
The problem is the presentation. Aside from an occasional jump and some unconvincing headbanging, there is barely any movement on stage and little to hold the attention. Maybe it is down to nerves. This isn't helped by a shambolic end to the set. Corinthians play by far the best song of the set, start to unplug and leave the stage only to decide to do another song which turns out to be a dreadful noise-jam with no structure or, frankly, any purpose. As it is, I like the music - bar that last song - but not the show. Whatever, I'll see 'em again in the hope that there's an injection of confidence and a polishing up of the presentation.
It would be unfair to form a view of The howtocuredyslexia Band on the basis of tonight's show. Trying to listen to someone playing in a packed NAC bar, full of people intent on ordering their drinks and having a chat (which, let's be honest, is what the bar is for) is far from ideal. From what I could hear, David Miller plays shouty bluegrassy country-folk. Fellow Outliner David says he was fantastic at the Guildhall recently and I will be making a concerted effort to catch him in more welcoming surroundings.
Local five piece The Lost Levels have been around for a while but this is their first gig for four years and the first time that I have seen them. After some technical bollockery disrupting their opener, the band settle into a set of seventies- and eighties-influenced electro-pop-soul-rock-funk. With the various members taking on vocals, keys, sax, bass, guitar, drums, beats and synth-drums, the sound is reminiscent of Let's Dance-era Bowie, Talking Heads, Heaven 17, New Order and Human League.
At its best, the music is great but the show is lacking something. There seems to be an absence of engagement from at least three of the band. Hell, two of them haven't even taken their coats off to play. It ain't warm in here but it can't be that cold on stage, can it? There's barely a smile all set and it comes across as all work and no fun. Maybe it is the four years away. Whatever, with music this good, I'll let them off and do my damnedest to see them next time they play.
Last and definitely best, it is The Wolf Number. The band describes themselves as "either the loudest ambient group in the world or the quietest stoner rock band in the world". Well, I am not sure that is wholly accurate but it is a fair assessment of their mix of classic 60s/70s rock, post-rock and atmospheric trip-hop.
Jack Burton's guitar playing shows the influence as diverse as Cream-era Clapton, Explosions In The Sky and Adrian Utley's work with Portishead. The bass of Kemal "Oz" Ozkoruyucu is reminiscent of both Massive Attack and Mogwai. Drummer Kevin Fry is a blur of activity, combining metal heaviosity with jazz chops.
Despite the set being wholly instrumental, there is a charisma at work here. After the somewhat po-faced seriousness of Corinthians and (some of) The Lost Numbers it is good to see a group who look like they are enjoying themselves and are actually pleased to be on stage. There are smiles and even high-fives. Ok, the projections may have helped but this was the most entertaining, engaging and - dare I say it - fun set of the night. And that wins me over.