The Wolf Number
EPIC Studios
06/12/19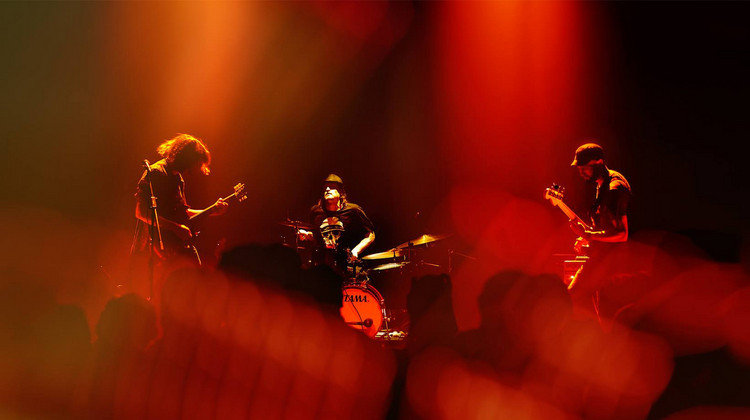 It may be Good Friday and it is absolutely pissing down on Norwich tonight but there's a good turnout for three fine local bands.
Now, much as I love what The Wolf Number and HANK do, I have seen them already this year. Having not seen Dr Clyde for what seems an age, it is they that I am most excited to see. Acoustic and seated, this is a very different - but no less enthralling - Dr Clyde. It is out with the hypnotic (almost Touareg desert) blues and in with an equally hypnotic Laurel Canyon vibe. Jasper and Joe both have decent voices, Jasper plays some cracking lead breaks but the star of tonight's show is drummer Connor. Using brushes, he is all over his kit like a human octopus.
Whether this direction is one that Dr Clyde will pursue remains to be seen but this is a welcome return nonetheless.
After that, HANK deliver a veritable tornado of sound. As I've said here previously, HANK combine post-rock, math-rock, prog both classic and modern, jazz and art-rock into something that is exhilarating, beautiful and somehow danceable. You're The Hammer I'm The Slab is the standout but South America comes close.
The Wolf Number close proceedings with their vibrant mix of classic 60s/70s rock, post-rock and atmospheric trip-hop. With a sound that manages to recall Cream-era Clapton, Mogwai, Massive Attack and Portishead, this is heavy yet melodic and, despite being instrumental, soulful and emotional.
Right now, the Norwich scene seems more vibrant and exciting than it has been for a couple of years and these are some of the best, most exciting bands around. Get out and see 'em, buy their music and support the local scene. You won't regret it.
Photo: Karen Wortley