THYLA
Norwich Arts Centre
31/03/20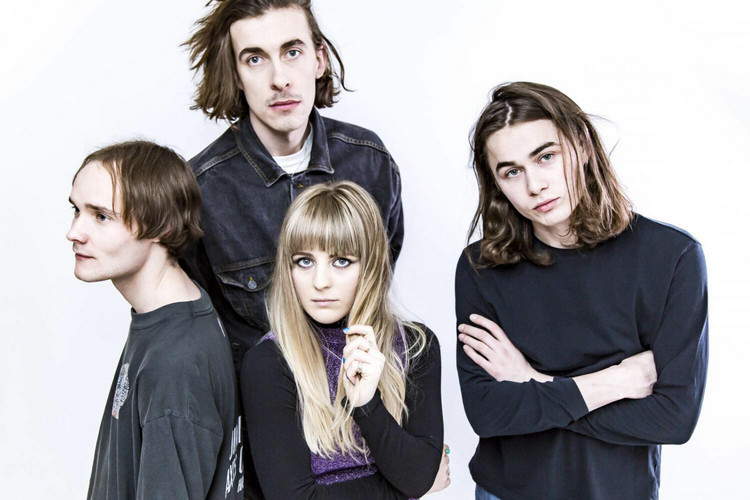 Exhausted as I was, at least for once it wasn't raining as I headed out to the NAC on a dark and humid evening, even if that wasn't the case for the cycle ride home later in the familiar rain but who cares about the journey home after a good night of music.
This Norwich Arts Centre gig was the first to be put on by Anti-Despair Machine (in conjunction with DORK). ADM is essentially Alex Cabré of the Arts Centre, writer, blogger, fellow Outline contributor and music obsessive and all round good guy. And now music promoter. An enthusiastic gig-going music-lover with good taste he hand-picked this evening's line-up. A touch that he added to this event which I appreciated hugely was his onstage introductions before each of the three acts. Sometimes an unfamiliar band will shuffle onstage and there will be an awkwardness in the room as they tune up and the audience don't know when to make vocal their welcome or if they have missed the moment. No such problem tonight as Alex's introductions added a sense of occasion, identity and procedure that needn't be as unusual and noteworthy as it is.
Two of the night's three bands were completely new to me and Alex admitted in his introductions that he too had only seen one of them perform live before, the others being booked on the strength of their online recordings and that best of all recommendations - word of mouth. So, first onstage at 8:30pm were The Glitter Shop from Bury St.Edmunds playing their very first Norwich gig. I was immediately struck by their boundless enthusiasm and energy along with the confidence and just the right degree of attitude. With their big sound and guitar-driven melodic grunge they made a strong impression on their Norwich debut, sounding fresh, powerful and very lively and refreshing.
The next new name to take the stage were Ugly, a five-piece from Cambridge. Another young guitar band their set was enjoyable but it was the new song that they closed with that particularly won me over. A powerful post-punk epic featuring a twelve-string electric guitar. It was the set highlight for me and especially encouraging being a new song. A promising direction, it made them a name I shall keep an eye on.
Brighton's THYLA were in Norwich earlier this year supporting INHEAVEN and for me they rather stole the show that night, I loved their sound. Post-punk is very much my thing and they are one of a batch of refreshing new bands delivering just what my ears have been craving, powerful, beautiful chiming guitars and an earthy, deep and driving, pounding bass in catchy, melodic songs making a most satisfying big sound that feels so right again in these times but with a new freshness to it all too.
The NAC was about a third full on another hugely busy night of music in Norwich (isn't it always?) as the Norfolk & Norwich Festival got into full swing but the crowd was nevertheless lively, involved and vocal and we even had a modest but full-on, enthusiastic mosh pit going on down at the front. THYLA's singles 'Pristine Dream' and new release 'Blame' were the standout moments of the set for me but it was all great fun and I think the feeling was mutual judging by the smiles and exclamations from the band who seemed to be having as much of a blast as the audience.
A great launch night for Anti Despair Machine, big congrats to Alex and here's to many more to come.