Wooden Arms - Trick Of The Light
21/09/17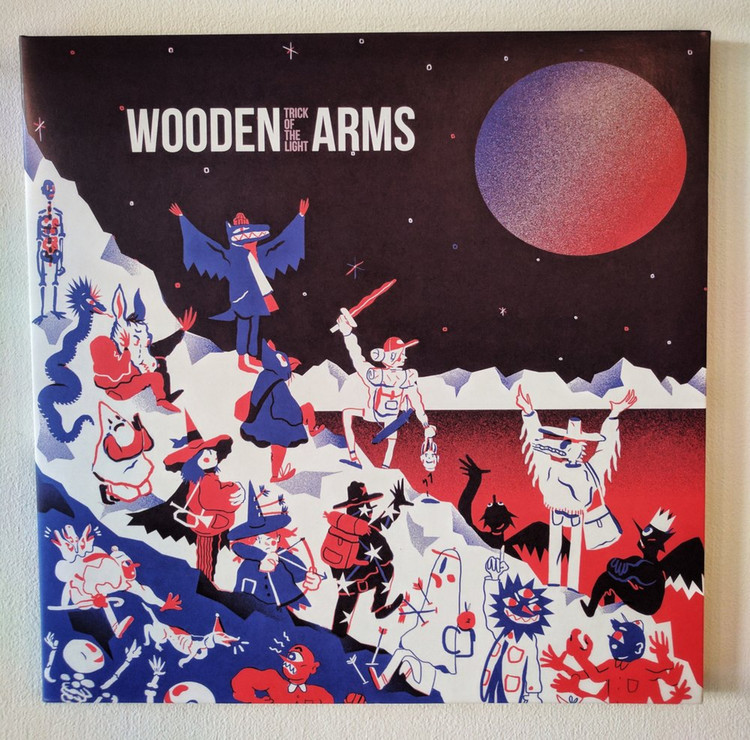 Ah, how to describe the six (and sometimes eight) headed beast that is Wooden Arms? As I listen to this, various comparisons come to mind. A less caustic take on Montreal's Constellation collective. A more restrained Arcade Fire or Sigur Ros. Portishead with strings and brass instead of samples and loops. There are hints of jazz, chamber music and even Bjork. But most of all, they remind me of the genius of Talk Talk circa Spirit of Eden.
I'll come clean here. I love - unreservedly and wholeheartedly - what Wooden Arms do in the studio. The post-rock-chamber-pop mini concertos may be melancholy but are also powerfully uplifting. Among the songs here, the title track, Twenty Thousand Streets Under the Sky and Cole Porter border on perfection whilst Burial achieves that accolade.
In the past, I have been a little critical of Wooden Arms in the live environment. However good the songs and musicianship has been, I have felt the band need a bit more oomph, swagger and old school rock 'n' roll attitude. With these songs, Alex Carson and cohorts may just have struck the right balance.
Buy this. Turn down the lights. Settle back and enjoy gloriously transcendental music. It is that good. Really.
9.5/10